'Reasons to be cheerful despite ongoing challenges'
There are still reasons to be cheerful about the European aviation market, despite a number of potentially damaging issues on the horizon, ranging from further airline consolidation to Brexit.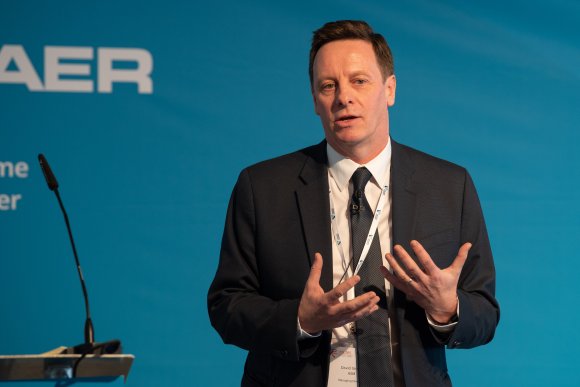 Speaking at the opening of Routes Europe 2019 in Hannover today, ASM managing director David Stroud said 600 million additional passengers are expected to take to the skies in the next 20 years across the continent.
He said much of the growth will be met by the 287 European airports which are currently investing in capacity increasing projects while Europe's airlines have 3,133 aircraft on order with options on a further 686.
Stroud added there have also been as many as 752 new routes launched in the continent since September last year.
"Whatever headwinds we face, this looks like a vibrant market where there's still a lot of energy and a lot of things going on," he said.
Stroud argued consolidation could have a major impact on Europe's airlines, especially with 37 percent of the European market being operated by non-major airlines, compared to 14 percent in the US where much of the market is operated by a few core airlines.
He added: "There's going to be less brands perhaps in the next few years."
Although he also admitted that Europe's cultural difference means this is not guaranteed.
Air traffic management remains an issue, as does the slow rise in oil prices and the ongoing confusion over Brexit and Britain's future in the EU.
Stroud also argued the airline industry has a history of dealing with a number of issues, from 9/11 to swine fever, and he was hopeful that any further problems could be handled too.
He also took time out to urge airports to be imaginative in any of the 5,000+ meeting which are being held at Routes Europe. Stroud said making your airport memorable is important while also understanding what airlines think is a necessity.
Stroud also reminded delegates of the importance of accurate and up-to-date data while adding that airports that start working on partnerships together to drive route development can grow their chances of launching new routes.