Basque Country's united approach
Key decision makers from the Basque Country are in Hannover this week to further build on the work started when the region hosted Routes Europe a year ago.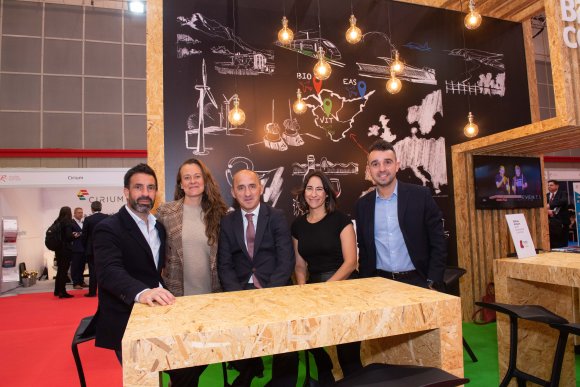 In April 2018, about 1,200 delegates descended on Bilbao for the 13th annual route development forum for Europe, which was hosted by The Basque Government, The Provincial Government of Biscay and Bilbao City Council, with the support of Aena.
Since then, much work has been done to secure new routes to the region and bring in additional airline partners.
Speaking to Routesonline, Basque Tour's MICE and city breaks product manager Maitane Tocino said the region's strong ethos of partnership is starting to pay dividends as the momentum of hosting Routes Europe 2018 continues.
"Routes Europe provided us an important platform to showcase our region's strengths," she said. "Delegates here in Hannover are reminded of the amazing experience they had last year. That recognition is really important when we're speaking to airlines."
Tocino added that the Basque Country's three airports - Bilbao, Vitoria and San Sebastian - are very complementary.
"It doesn't matter which airport you fly to; the whole region is set up to cater for leisure and business passengers alike," she said. "We are perhaps unlike many other Spanish destinations - we have such a rich culture, food, history and landscape."
Ignacio Casas Muro, executive manager at Bilbao Air, the organisation set up to promote Bilbao Airport, agreed that Routes Europe 2018 helped to foster a united approach among all the region's key travel and tourism stakeholders.
"We have a long-term strategy and are confident with that approach," he said. "Passenger numbers are continuing to rise and we expect a very positive year ahead."