Chinese tourists driving new Finnair routes
Increasingly adventurous Chinese tourists are helping drive Finnair's route development.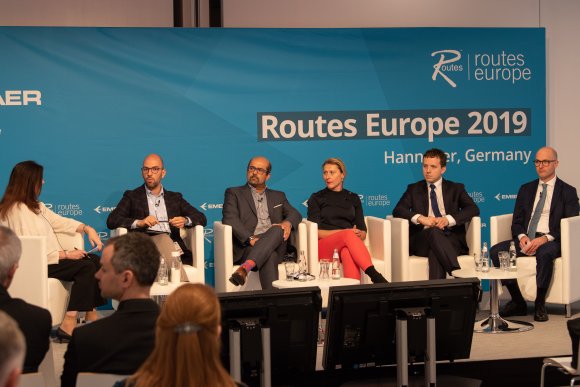 Speaking on a panel debate at Routes Europe 2019 in Hannover, the airline's vice president traffic planning Rikke Munk Christensen said as the Chinese visit Europe more, so they are becoming increasingly keen to explore destinations off the beaten track.
She added this has helped drive new routes for the airline, including a year-round route to Trondheim in Norway set to launch in June this year.
Christensen said: "It gives us opportunities to develop new routes and more niche routes and we definitely see an interest in going to unusual destinations."
She added to cope with the changing demographic and encourage it further the airline had started offering a payment service via the Chinese platform Alipay.
LOT Polish Airlines director network and alliances Robert Ludera agreed as they become increasingly familiar with Europe, so Chinese travellers are branching out.
He added: "We see more and more Chinese travellers that are interested in visiting the traditional western cities like Paris and Rome."
AtlasGlobal CCO Nevzat Arsan agreed, adding just as Europeans have long headed east with a backpack containing they possessions, so Chinese travellers can now be spotted making their own way through Europe in ones and twos in a similar state.
In addition, Kam Jandu, CCO of Budapest Airport which serves many of the river cruise companies based on the nearby Danube, said one operator, Viking Cruises, now operate five cruise ships dedicated solely to the Chinese market out of the city.
In order to meet the needs of the growing market, he added the airport was looking at improving its VAT reclaiming services.