Kazakhstan highlights growth ambitions to industry heavyweights
During their sponsored lunch at Routes Europe Astana Convention Bureau, hosts of Routes Silk Road 2019, showcased their rapidly growing destination to senior decision makers from the route development community.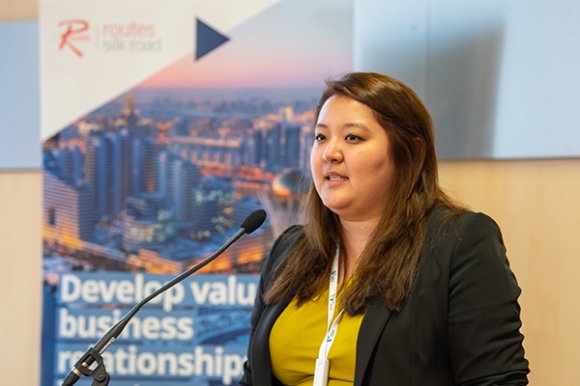 Taking place on 15-17 July, Routes Silk Road 2019 is the route development forum for the CIS, Central and Eastern Europe, the Middle East and Central Asia. The event will bring together more than 275 senior decision makers from leading airlines, airports, tourism authorities and industry-related organisations to negotiate new and existing air services across this important trade and transport network.
UVT Aero, Tailwind, AirAsia and Air Astana have already confirmed their attendance. The national carrier's President and CEO, Peter Foster, will also be delivering a Keynote Address during the conference programme. Register your place.
Investment in Kazakhstan's infrastructure has led to swift progress and the city has seen rapid economic development in recent years. This impressive growth has also been mirrored by the destination's expansion in air connectivity. Over the past decade, both the domestic and international markets from Kazakhstan have more than doubled. The country's history is intricately linked with the Silk, making it the perfect host destination for the return of this Routes Silk Road.
During the lunch, Ainura Turezhanova, head of strategy department for Astana Convention Bureau, said "The capital Astana, recently renamed to Nur-Sultan in honour of the country's first president, is possibly one of the fastest-growing and changing cities in the world. In its 20 years history, the city has witnessed a rapid transformation from a newly established capital into a showpiece of the 21st century and the meeting point in Central Asia. We are very much looking forward to welcoming you to our city in July."
Steven Small, brand director for Routes, said "The return of Routes Silk Road was a result of the combined bid of The Mayor's Office of Astana City, in collaboration with The Astana Convention Bureau, who submitted a strong proposal for the event to return in 2019. Pro-actively approaching the Routes team with a comprehensive and compelling bid for the event to be re-established."
By uniting leading airlines, airports and tourism authorities, the event will provide an effective platform for delegates to update their industry knowledge, discuss potential and existing services, and network with industry influencers. Register your place today and join the route development community in Kazakhstan.