Fastjet plans branded South African domestic routes
Fastjet Group is preparing to establish a branded operation in South Africa next year following its investment in Federal Airlines.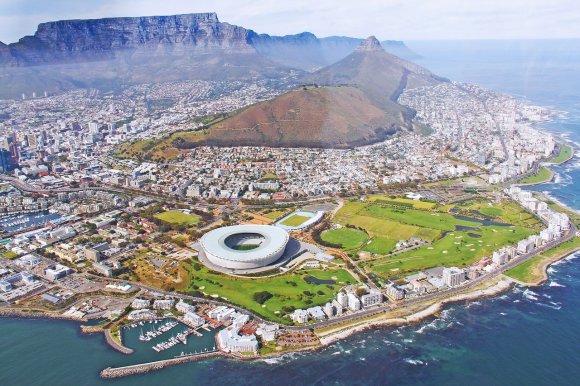 Fastjet Group, the operator of low-cost scheduled services in Zimbabwe and Mozambique, is to begin a branded operation in South Africa's domestic market in 2020.
The move follows its investment in charter operator Federal Airlines last October. It has already registered one of its ERJ-145s to Federal Airlines' air operator's certificate.
"South Africa represents the largest domestic aviation market on the African continent and is the largest trading partner to both Zimbabwe and Mozambique, while also being an important tourist source market for both these countries," Fastjet said in a statement to investors.
"The Federal Airlines operation generated net profit after tax of $1.1m for the 12 months ending December 2018 and provides an operating platform for the Fastjet brand to enter the domestic South African market, in addition to presenting opportunities to gain synergies in back-office functions."
The group's fleet currently consists of four 50-seat Embraer ERJ 145 aircraft in Zimbabwe and Mozambique under the Fastjet brand and 14 smaller gauge aircraft, four owned and the remainder leased, consisting of Beechcraft, Cessna and Pilatus deployed in South Africa under the Federal Airlines brand.
Fastjet Group underwent a major restructure in 2018, which included the divestment of its operations in Tanzania.
"In 2018, we took significant and decisive action to right-size the group and ensure the business has a solid platform on which to build future growth," said chief executive Nico Bezuidenhout.
"While these cost-cutting measures were at times painful, our newly-sized operations provide Fastjet with a materially enhanced strategic position to pursue the growth opportunities on offer on the continent.
"Despite the impact of cyclones in Mozambique at the start of the current year and continued fuel protests and currency volatility in Zimbabwe, Fastjet is making progress and expects to generate a marginal underlying operating profit for 2019, with further route expansion planned for Zimbabwe in the second half of the coming year, as well as a brand entry into South Africa in 2020."