Analysis: A decade of incredible LCC growth in India
As SpiceJet and IndiGo move to fill the capacity void left by Jet Airways, we look at India's dramatic shift to LCCs over the past ten years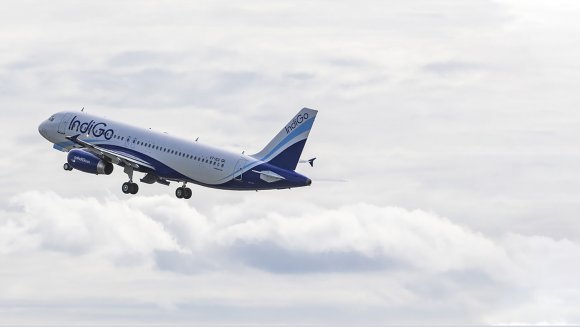 The news that Jet Airways would be suspending all flights after failing to attract additional funding was no surprise, following a series of suspensions and service changes in April and March.
In the subsequent rush to fill the void SpiceJet and IndiGo have proven to be the most active in the early stages. And though the government has pledged to support the embattled carrier, amid the backdrop of a dramatic power shift to LCCs in India's domestic market it's unlikely that it will ever recover to its previous levels of service.
To better understand the market in which India's carriers have been operating over the last decade, Routesonline had a close look at the data behind the incredible LCC growth story.
All data was provided by OAG Schedules Analyser
Incredible growth of LCCs
Since 2009 the expansion in Indian flight capacity has made it consistently one of the world's fastest-growing markets.
In total the number of available departure seats has more than doubled, swelling by 114.5 percent to 206 million in 2018.
However the growth in mainline carriers has been much more modest, rising just 20.7 percent from 67.1 million to 80 million over the decade.
While ten years ago the mainline carrier market dwarfed that of LCCs, with 2.3 times more seats available, LCC capacity has grown by an incredible 331.9 percent during the period to reach 125million. That's 60.7 percent of the total Indian aviation market, up from just 30.1 percent a decade earlier.
Domestic vs international
The growth of LCCs in India is unsurprising given the dominance of domestic traffic in the market.
International growth has been strong from India, rising by 75.9 percent in the last ten years, but the 126.6 percent growth of domestic departure seats has ensured that the market share for domestic flights continues to grow.
Last year domestic capacity accounted for 80.4 percent of the country's market, which is up from 76.1 percent in 2019.
The tipping point came in 2012, when low-cost domestic departures overtook those of mainline carriers. This is despite having nearly half of their market share just three years earlier.
In 2009 total low-cost departure seats within India were 26.2 million compared to 46.9 million for mainline carriers.
Following the power shift in 2012, the continued growth of LCCs has been extraordinary, while mainline carriers have remained broadly flat. Then marked acceleration began in 2016 as IndiGo, the world's fastest-growing airline, began to put huge amounts of capacity into the market.
In 2018 the total domestic departure seats offered by Indian LCCs has reached 165.8 million, an amazing 341.5 percent higher than 2009. Conversely, mainline domestic capacity has grown by just 6.6 percent, only recently recovering to the levels seen prior to the aviation industry's great depression following 9/11.
Internationally, the growth of low-cost flights has also far outstripped mainline carriers, although the toatl capacity available remains far lower. In an international aviation market which has grown by a total 75.9 percent over the decade, LCCs have grown total seats by 239.9 percent compared to 53.6 percent for mainline carriers.
Although legacy airlines still have the lion's share of the market with 76.8 percent of total international capacity, this share has eroded from 88 percent in 2009.
Top carriers – mainline and LCC
Until its difficulties, Jet Airways offered the largest number of departure seats from India on mainline carriers, and had continued to grow over the last few years.
The 28.2 million seats available on the carrier in 2018 was 68.5 percent higher than 2009 and kept it ahead of the 2.36 million offered by Air India.
Elsewhere Vistara has grown aggressively since its first service in 2015 to take the third spot among mainline carriers operating in the country, and Etihad's 422.2 percent increase in capacity over the past decade had it in fifth place, although some way short of Emirates despite the latter's more cautious expansion (32 percent since 2019).
Among LCCs IndiGo has grown to become the largest carrier in India by capacity. In 2018 it offered three-and-a-half times the seats of its nearest rival SpiceJet, despite the latter's not-inconsiderable 155 percent growth in the last decade.
The growth at IndiGo means the carrier dominated the domestic market in 2018, offering significantly more capacity than its closest rival Jet Airways.
SpiceJet's domestic growth – 139.5 percent over the past decade – could well have seen it leapfrog Air India to become the country's third-largest domestic carrier by capacity in 2019; Jet's problems now mean that both the second- and third-place spots are up for grabs, although they will remain some way behind market leader IndiGo.