Delta Air Lines picks New York for new Mumbai service
Delta Air Lines will serve Mumbai from New York John F Kennedy, rather than Atlanta, as it seeks to re-establish itself in the fast-growing Indian market. The planned launch comes despite the suspension of services by Jet Airways, which would have provided feeder traffic.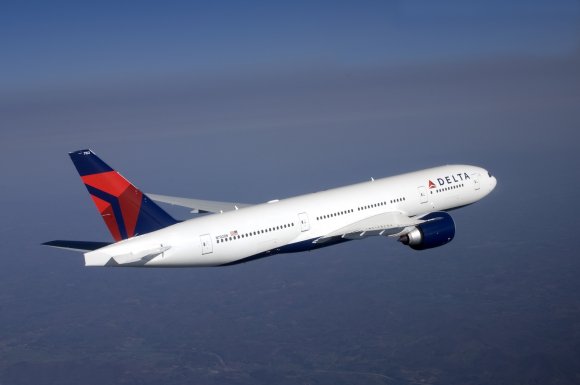 Delta Air Lines is pushing ahead with plans to resume service to India, confirming that it will serve Mumbai from New York John F Kennedy. The US airline last year announced proposals to fly to India from 2019, but did not reveal which routes it would fly.
The New York John F. Kennedy International Airport-Mumbai International Airport daily service will begin on 22 December 2019 using the carrier's newly renovated four-class Boeing 777-200LR aircraft, which entered service in March.
Delta previously flew non-stop from New York JFK to Mumbai from 2006 but ended the route in 2008. It then operated to the densely populated city from Hartsfield-Jackson Atlanta International Airport until October 2009 when it suspended the service amid lower than projected passenger demand.
The carrier then served Mumbai from Amsterdam Airport Schiphol, the hub of its joint venture partner KLM, but axed flights in early 2015. It blamed the withdrawal on government subsidies being received by Gulf carriers offering one-stop US-India services.
Speaking about its latest flight to Mumbai, Delta's chief executive Ed Bastian said: "Delta's non-stop service between New York and Mumbai is the latest example of our international growth as we strive to connect the world better than any other airline."
He added that the route would "not be possible without the administration's ongoing efforts to enforce fair competition in international travel".
Bastian's comments referred to last year's agreements between the US and the governments of the United Arab Emirates (UAE) and Qatar to address the issue of subsidies being provided to their state-owned carriers.
Under the terms of the voluntary agreements, there will be greater financial transparency, a freeze on fifth freedom rights and a reduction in subsidies for Gulf carriers.
Atlanta-based Delta has grown its presence in New York by more than 65 percent in the last ten years and today operates more than 500 peak-day departures from its hubs at LaGuardia Airport and JFK.
The airline recently announced plans to add new service to London's Gatwick Airport in 2020, along with joint venture partner Virgin Atlantic. It has also confirmed a second daily flight from JFK to Tel Aviv and a second daily flight from JFK to Paris beginning this summer, along with a third flight from JFK to Amsterdam that will begin in October 2019.
New York currently has connections to Mumbai and Delhi although flights in recent weeks have been affected by the closure of Pakistan airspace since late February. United Airlines operates to both Indian cities from Newark, but its Delhi service is currently suspended until 2 July 2019.
Air India also operates from JFK to Mumbai and Delhi, as well as Newark-Mumbai. However, the Pakistan issue means services have been forced to make a technical stop in Vienna for refuelling.
Delta's decision to push ahead with the launch of a New York-Mumbai service is perhaps a little surprising given that partner Jet Airways suspended service in April.
A codeshare by Delta and KLM with Jet Airways was launched in 2015 enabling passengers to connect via Amsterdam on flights to Delhi and Mumbai. It was later extended to Bengaluru and Chennai from Amsterdam and Paris respectively.
Delta expected Jet Airways, previously India's second-largest airline by market share, to provide feeder traffic for the new Mumbai route. However, the carrier suspended all its domestic and international flights in mid-April after failing to secure a fresh cash injection.
READ MORE: