Qantas Airways, Virgin Australia and Fiji Airways register for World Routes 2019
Senior network planners from some of the Pacific's leading carriers will be seizing the opportunities available at the 25th World Route Development Forum.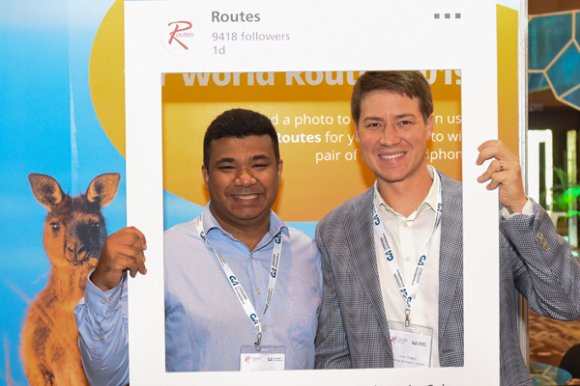 Held in Australia for the first time, World Routes 2019 will facilitate meetings between the world's leading airlines, airports and tourism authorities that will go on to shape the world's future air networks.
A number of Australia's largest carriers secured their place for World Routes 2019 in March this year at Routes Asia 2019. Senior representatives from Qantas Airways, Jetstar Group and Virgin Australia Airlines are just some of the attendees who will be uniting in Adelaide to meet the world on their doorstep and explore endless opportunities to access new markets. View the attendee list.
Virgin Australia's low-cost arm, Tigerair Australia, will also be represented during the event. Earlier this week, it was announced that the airline's Chief Executive Officer, Merren McArthur, will be speaking alongside other industry heavyweights during the World Routes conference programme to discuss the most pressing issues facing the aviation industry.
Carriers from neighbouring nations will also be taking advantage of the proximity of World Routes 2019 in Adelaide. Speaking exclusively at Routes Asia, John Checketts, Executive General Manager, Network Planning & Strategy for Fiji Airways, confirmed his attendance at World Routes 2019 and highlighted the invaluable nature of the event, stating: 'It's our chance to meet with several different potential future airports, as well as many that we currently have services to.'
Checketts also spoke about the event being a 'great opportunity to discuss in person a lot of opportunities that you just don't get to do over emails and phone calls. Coming together as an industry is always something we look forward to.'
Register your place today for World Routes 2019 and discover how your organisation can maximise the event's platform to meet, collaborate and do business on a global scale.