Human relationships "vital" in airport-airline partnerships
A human relationship remains critical in maintaining effective airport-airline partnerships, especially when either party is facing difficulties, a conference in Dublin has been told.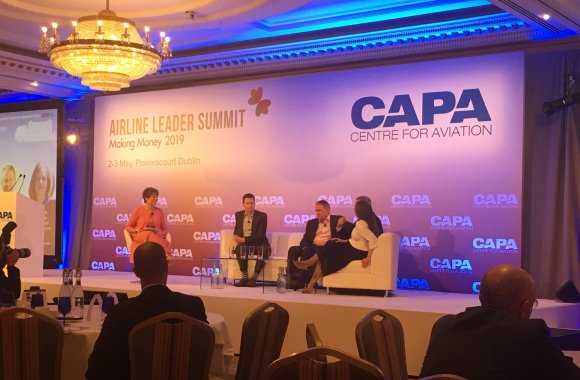 A panel of airport and airline executives discussed the issue at the CAPA Airline Leader Summit 2019 held at the Powerscourt hotel in Dublin.
Peter Bellew, COO of Ryanair, said that being able to 'speak to a human' gets business done effectively.
"Being able to pick up the phone and say 'I need your help' is an incredibly powerful human thing. It's hard to say no when someone asks for your help.
"There's a core of 40 airports we've built very close relationships with. And often they need a favour; they need a new route or something else. And we can help them with that if we've built a good relationship."
Bellew cited Dublin as an example of how those relationships can be built to create a powerful impact.
"There's no rocket science sometimes," he said. "It's old-fashioned show-leather, banging on the door, travelling around the world and making connections.
"It's all about creating that situation where you can pick up the phone and make things happen. Keep in touch with people because you never know when you're going to have a bad day."
The sentiment was echoed by panel moderator Cath Lynn, senior adviser and former easyJet group strategy and network director, Skylight Aviation.
"Take time to build trust when it's a strategic relationship that you may need to call on in an hour of need," she said.
"Shared ownership and a common goal are really important in creating successful partnerships. There needs to be trust and investment in the human aspect.
"Taking time to have the right contractual framework and building the human relationship is important – especially when times get tough."
From the airport's perspective Stephen King, head of airline relations at Gatwick Airport, said that a major priority is maintaining human relationships despite holding a wider range of airline partners.
"With a number of different airlines – long- and short-haul, legacy and low-cost carriers – we have a lot of different expectations and requirements from our partners," he said.
"It's about having an open relationship with airlines and understanding what they need."