British Airways return 'emblematic of Pittsburgh's progress'
British Airways recently returned to Pittsburgh after a 20-year absence, with its new route said to be a benchmark for the region's continued progress and air service momentum.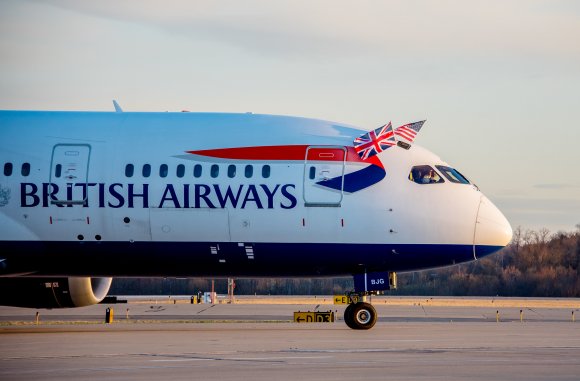 On 2 April 2019, British Airway touched down in Pittsburgh for the first time this century. The Oneworld member will operate the direct route to the Pennsylvanian city from London Heathrow four times per week with a 214-seat Boeing 787-8 Dreamliner.
"London is our top market to Europe and the arrival of a non-stop to Heathrow is a huge economic win for our region given the amount of business ties between Pittsburgh, the UK and to points connecting beyond London," says Bryan Dietz, Pittsburgh International Airport's vice president of air service development.
"This route had been a priority since our CEO came on board in 2015. It is something that our business community as well as leisure travellers have been seeking since our non-stop service to the UK left two decades ago."
The new route is considered emblematic of the region's continued success in advanced manufacturing and technology, some of which helped the region land the flight. Two Pittsburgh-based companies played their part, with some of the Dreamliner's metal coming from ATI and coatings and window technology coming from PPG.
Simon Brooks, British Airways' senior vice president for North America, described the carrier's return as a "real barometer of where Pittsburgh is as a city."
He added: "What we see is a thriving city with sustained growth. I'm talking over the last five to ten years. We know this place is really happening now. It's just taking off."
Prior to its return, the last British Airways flight left Pittsburgh on 31 October 1999, landing at Gatwick Airport. An economic impact study commissioned by Pittsburgh International found that the new flight is expected to contribute more than $50m annually to the regional economy.
The return of British Airways follows a strong year of passenger growth. In 2018 the airport ended the year with almost ten million passengers, the most in more than a decade.
"As we continue to see the number of flights and seats increase, our market has continued to respond," says Dietz. "Our seat capacity alone has grown about 15 percent in the past three years and our goal is to ensure current as well as future service to Pittsburgh is successful for each carrier serving our market."
Domestic route wins in recent months include Delta Air Lines' new daily non-stop service to Raleigh-Durham International Airport beginning in June, and Allegiant is expanding its service portfolio to include Knoxville from May.
Delta has also added new service to Boston and Salt Lake City in recent months, while United has increased capacity to several key markets including San Francisco and Alaska Airlines started service to Seattle in the fall. Southwest recently doubled its capacity to Nashville as well.
"Domestically, every non-stop route is a win because each route is important to a segment of our market and a key part of a carrier's network strategy we are being added to," adds Dietz.
"That being said, the addition of non-stop service to Seattle and a second daily to San Francisco for a large portion of 2018 were important additions. Pittsburgh has large ties to the U.S. West Coast with its booming tech economy."
Given Pittsburgh is home to regional offices of several prominent technology companies like Google, Facebook and Uber, as well as a number of tech start-ups, securing new connectivity to key tech and venture capital markets remains a top priority for the airport this year.
Dietz highlights the key to success in Pittsburgh, specifically the US West Coast has been matching the needs of the Pittsburgh market with the growth plans of the carriers in the aviation industry to ensure airlines have the opportunity to be successful. The airport works closely with VisitPittsburgh to align strategies in order to best support existing flights and in targeting new ones.
"Pittsburgh is truly a region on the rise and the airport is helping to drive that renaissance," says Dietz. "We've seen great gains in air service during the past four years and now the airport is physically transforming to ensure we can sustain this growth in a way that is cost effective for our airline partners."
"We are in the beginning stages of a terminal modernisation program that will stabilise costs for our airline partners in the decades to come."
Image: Pittsburgh International/Flickr
Find out more about Pittsburgh International Airport on Route Exchange