Get to know the Stans: Uzbekistan
Part three of our focus on the five former Soviet republics in Central Asia looks at the aviation market in Uzbekistan, which is slowly being transformed through more liberal policies and a focus on increasing tourism.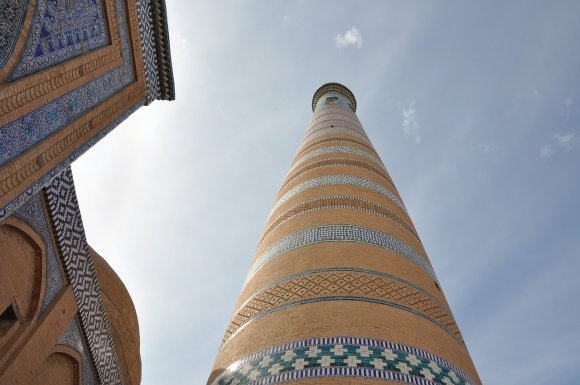 Get to know the Stans: Kyrgyzstan
Get to know the Stans: Tajikistan
---
Known throughout history for its strategic position on the Silk Road, Uzbekistan is a rich melting pot of cultures and traditions. The landlocked country, which is sandwiched between Kazakhstan to the north and west, Kyrgyzstan and Tajikistan to the east, and Turkmenistan to the south, is famed for its mosques, madrasas and mausoleums.
Although the largest country in Central Asia with more than 32 million inhabitants, its aviation market is relatively small but one with huge potential. In total, there were 3.44 million departure seats last year, a rise of 23.8 percent compared with 2017. The figure also brought an end to four consecutive years of declines. Its domestic market grew by 20.5 percent year-on-year to 986,556 departure seats, while its international market expanded by 25.2 percent to 2.46 million.
However, the total number of departure seats from Uzbekistan was 64 percent fewer than on offer in near-neighbour Kazakhstan's market in 2018, a country with a population of about 18 million. Overall seat capacity from Uzbekistan has increased by about 8.5 percent between 2013 and 2018, while in Kazakhstan is has risen by 42 percent over the same period to 9.6 million scheduled departure seats.
Uzbekistan's main airport hub is Tashkent International Airport, which serves the nation's capital city. According to figures from OAG Schedules Analyser, it accounted for 66.3 percent of all Uzbekistan's available departure seats in 2018, equating to almost 2.3 million.
Samarkand International Airport, serving the ancient city of Samarkand in the south-east of the country, had a capacity share of 7.2 percent, while Urgench Airport in western Uzbekistan had a 6.5 percent share. Uzbekistan has 11 airports in total, with Tashkent, Samarkand and Urgench accounting for more than 80 percent of all seats on offer.
Flag carrier Uzbekistan Airways, which received its first Airbus A320neo earlier this year, is the dominant airline in the country's market and the only one to provide domestic services. It also offered 62.2 percent of all international departures in 2018, well ahead of Aeroflot on 6.2 percent and UTair Aviation on 6.1 percent. Turkish Airlines (5.1 percent) and Ural Airlines (5.0 percent) completed the top five largest carriers by international seat capacity.
Russia's Ural Airlines has grown significantly in recent years, increasing year-on-year departure seat capacity by 129 percent to more than 120,000 seats in 2018. Air Astana also offered 52.7 percent more seats from Uzbekistan last year compared with the previous 12 months.
---

Hear from industry experts at Routes Silk Road 2019. Speakers include senior figures from Air Astana, Hahn Air Lines, AirAsia Group and AtlasGlobal.
See the full Conference Programme
---
Like the other four former Soviet republics in Central Asia, Russia is the largest international market. A total of 52 percent of all international available departure seats last year were to destinations in the visa-free country. Turkey is the second largest with a 10.4 percent capacity share, followed by Kazakhstan on 6.4 percent. In total, Uzbekistan was connected non-stop to 25 countries around the world in 2018.
Although Uzbekistan's aviation market remains much smaller than some of its neighbours, president Shavkat Mirziyoyev is keen to exploit the country's tourism potential and improve connectivity. More than nine million visitors are targeted by 2026, up from about two million in 2016.
In January 2019, Mirziyoyev signed a decree to offer 30-day visa-free travel for tourists from 45 more countries. He also expanded the number of countries eligible for its e-visa system, which was introduced during summer 2018. It is hoped the more liberalised policies will attract new foreign airlines to the market. The early signs are encouraging; Wizz Air is reportedly considering the market, while Orange2fly and Pegasus Airlines are other airlines said to be evaluating potential routes.
On 11 March Flydubai launched a five-weekly Dubai-Tashkent service, which will increase to daily from 31 May 2019. The low-cost airline described the route as an "important step in the move to reinforce economic and trade ties between the two countries".
"Uzbekistan is an important trade partner for the UAE and the start of flights to Tashkent represents a significant milestone in helping to strengthen commercial ties between us," said Flydubai chief executive Ghaith Al Ghaith.
"We are pleased to be the first UAE carrier to launch direct flights between Dubai and Tashkent, opening up another underserved market in Central Asia and supporting Dubai's vision of creating flows of travel and trade."
Emirates will codeshare on this route.