New horizons for Air Transat and WestJet
Air Canada is in exclusive talks to buy the company that owns Air Transat, potentially providing an opportunity to quickly expand its Air Canada Rouge business and increase consolidation in the transatlantic market. The proposed acquisition comes days after private equity firm Onex Corp struck a deal for Canadian rival WestJet.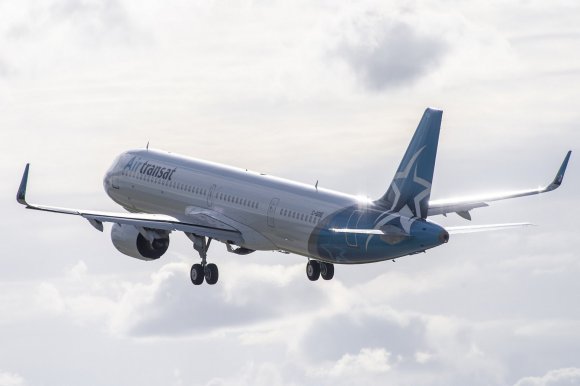 Air Canada has entered exclusive talks to buy Transat in a deal that values the Canadian leisure airline and tour operator at about C$520m.
The proposed transaction, valued at C$13.00 per share of Transat, would create a Montreal-based global travel services group. The two companies will now negotiate during a 30-day exclusivity period.
"The acquisition presents a unique opportunity to compete with the very best in the world when it comes to leisure travel," said Calin Rovinescu, president and chief executive of Air Canada.
"It will also allow us to further grow our hub at Montréal-Trudeau Airport, where we have added 35 new routes since 2012 to the benefit of the Montreal and Quebéc communities, and from which we carried ten million customers in 2018 alone."
Montréal-Trudeau Airport is a strategic hub for both Air Canada and low-cost carrier Air Transat, with the former launching a string of routes to global markets including Shanghai, Beijing, Tokyo, Tel Aviv, Lima, Sao Paulo, and Casablanca since 2012.
According to figures from OAG Schedules Analyser, Air Canada offered more than 6.6 million departure seats from Montréal in 2018, while Air Transat offered in excess of 1.3 million. The figures represented year-on-year growth of 7.5 percent and 11.6 percent respectively.
"This announcement is good news for Transat," said Jean-Marc Eustache, president and chief executive of Transat. "This is an opportunity to team up with a great company that knows and understands our industry and has had undisputable success in the travel business.
"This represents the best prospect for not only maintaining, but growing over the long term the business and jobs that Transat has been developing in Quebéc and elsewhere for more than 30 years."
The proposed deal comes less than a month after Transat disclosed that it was in talks with more than one party regarding a potential transaction. While it will be scrutinised by competition regulations, it should be well-received by authorities in Quebéc as it will ensure jobs remain in the province.
---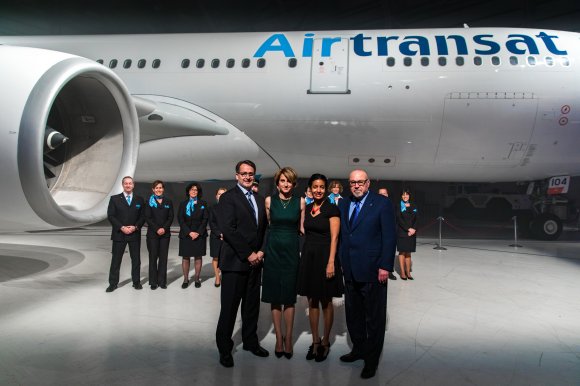 Interview: Transat's co-founder on a life in travel
As one of the co-founders of Transat, Jean-Marc Eustache has been at the helm of the group since 1987 and has helped to grow the company into a giant of the Canadian travel industry.
He spoke exclusively to Routesonline about mounting competition in Air Transat's home market, how the airline is strengthening its position on transatlantic routes, and the future growth of its fleet.
---
Although Air Canada's plans for the Transat brand are as yet unknown, it is likely that the Air Transat brand will be retired and Air Canada Rouge becomes its enlarged weapon in the budget market, providing better competition against the influx of ULCCs.
The fleets of Air Canada and Transat also share commonality - Air Transat operates seven Boeing 787-800s as well as 16 Airbus A330-200s, four A330-300s and four A321-200s. Although the airline also has seven A310s, they are being replaced by A321LRs.
Air Transat this month took delivery of the first of 15 A321LRs it is set to receive. The aircraft will be used for long-haul flights, primarily on thinner routes to Europe, the Caribbean, and Central and South America.
The planned tie up between Air Canada and Transat comes in the same week that Onex Corp - which in 1999 unsuccessfully tried to buy Air Canada and merge it with Canadian Airlines - agreed to purchase WestJet in an all-cash transaction valued at C$5bn, including assumed debt.
"We are delighted to continue the journey of building an airline based on a growing network, providing competitive airfares and more choice to, from and within Canada, for communities large and small," said Ed Sims, WestJet's president and chief executive.
"Integral to this relationship is a commitment to our employees, and our unique ownership-driven culture."
The purchase price represents a 67 percent premium to last Friday's (10 May 2019) closing share price. The deal is expected to close in the latter part of 2019 or early 2020.