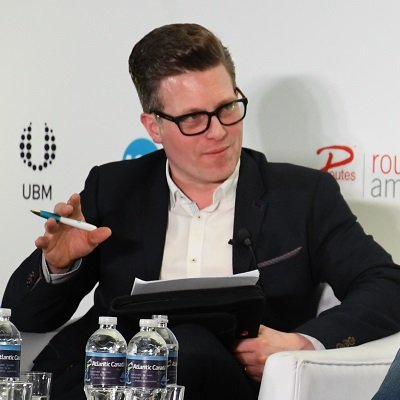 Nigel Mayes is the senior vice president, consulting & product development at ASM. Nigel has more than 15 years' experience in route development and is responsible for product development at ASM.
The sister company to Routes, ASM is the world's leading route development consultancy and has supported the creation of new air services since 1993.
---
Route 1: Kigali – Tel Aviv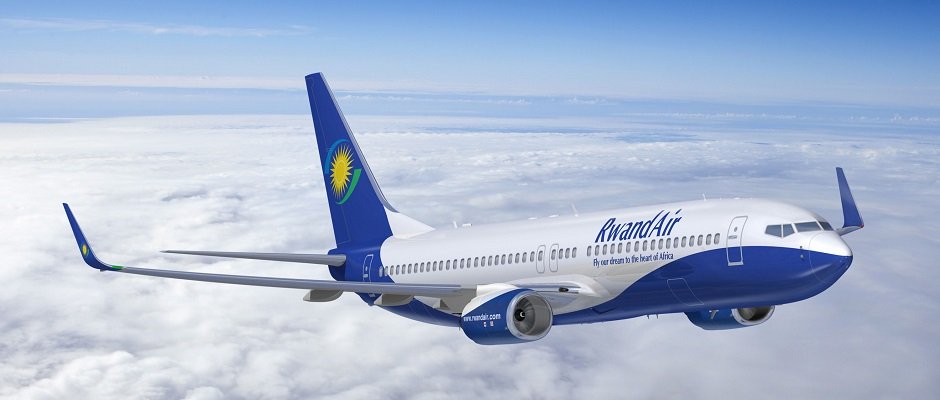 Data
| | |
| --- | --- |
| Carrier | |
| Aircraft | Boeing 737-800 |
| Frequency | Three-weekly |
| Start date | 25 June 2019 |
| Distance | 3,811 km |
| O&D traffic demand (2018) | 2,607 |
| Growth % YOY | 1.5% |
| Average one-way fare $ (2018) | $726.11 |
Insight
RwandAir is to begin direct flights to Tel Aviv in Israel from its Kigali hub starting from 25 June 2019. The new route will be operated on Tuesdays, Thursdays and Saturdays by a Boeing 737-800NG offering 16 seats in business class and 138 seats in economy. Tel Aviv will be the 29th destination of RwandAir and its second destination in the Middle East after Dubai.
The Israeli airport currently has three connections to Africa - Ethiopian Airlines' twice-daily service to Addis Ababa; Air Sinai's daily flights to Cairo, and a three-weekly service to Johannesburg operated by El Al Israel Airlines.
The Ethiopian Airlines service has 60 percent of its traffic's point of sale in Israel, but connects traffic from Africa, Asia and Latin America. The top connecting flows include Johannesburg, Cape Town and Nairobi. Only 20 percent of Ethiopian Airlines' traffic is O&D between Addis Ababa and Tel Aviv.
This is a useful benchmark for Rwandair, whose traffic will be prominently connecting traffic from the rest of Africa. However, the Rwandair network is not so extensive but will provide connectivity to South Africa, Kenya, Tanzania and the rest of southern Africa. This means it will compete directly with Ethiopian Airlines.
In April 2019, RwandAir launched flights to Kinshasa in the Democratic Republic of the Congo. Addis Ababa and Luanda in Angola will be added to its expanding network this year in addition to Guangzhou in China which will start on 18 June 2019.
---
Route 2: Nur-Sultan – Sharm el Sheikh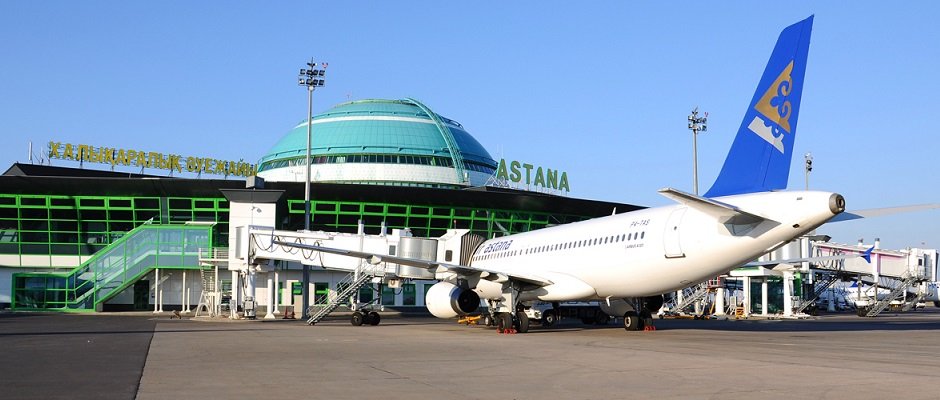 Data
| | |
| --- | --- |
| Carrier | |
| Aircraft | Boeing 767 |
| Frequency | Two-weekly |
| Start date | 12 June 2019 |
| Distance | 4,015 km |
| O&D traffic demand (2018) | 85.5 |
| Growth % YOY | 5.2% |
| Average one-way fare $ (2018) | $727.80 |
Insight
Kazakhstan's Air Astana is to launch two Sharm el Sheikh services in June 2019, linking the Egyptian holiday resort with Nur-Sultan and Almaty. Both routes will operate twice-weekly using Boeing 767 aircraft.
The flights will be the first time the Central Asia country has been connected directly to a destination in Africa for more than eight years. The last airline to operate non-stop services between Kazakhstan and points in Africa was Egyptair, which ended its Almaty - Cairo route in November 2010.
Air Astana's new routes will primarily be targeting outbound leisure traffic from Nur-Sultan, the host of Routes Silk Road 2019, and Almaty. They come as the Sharm el Sheikh market continues to grow.
According to OAG Schedules Analyser, the total number of departure seats during the 2019 summer season is expected to top 900,000 for the first time since the incident involving Metrojet Flight 9268 in October 2015. This is up from 700,000 during the summer 2018 season and 550,000 in summer 2016.
Read more about the aviation market in Kazakhstan.
---
Route 3: Istanbul – Osaka Kansai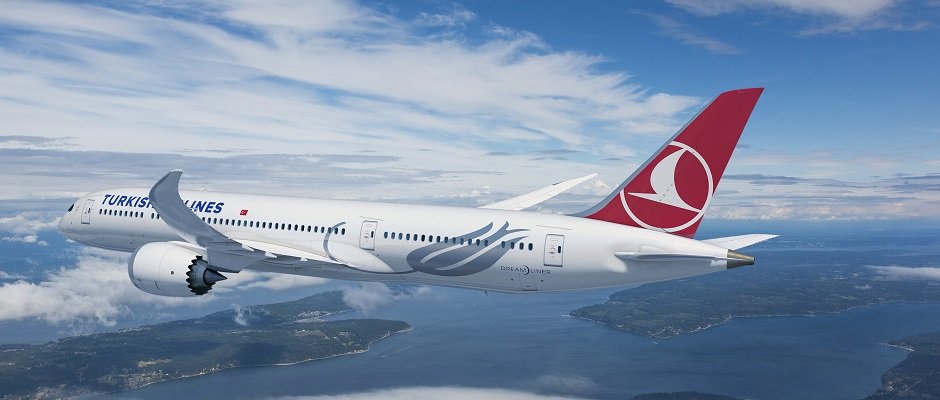 Data
| | |
| --- | --- |
| Carrier | |
| Aircraft | Boeing 787-9 |
| Frequency | Four-weekly |
| Start date | 2019 |
| Distance | 8,758 km |
| O&D traffic demand (2018) | 15,432 |
| Growth % YOY | 61.5% |
| Average one-way fare $ (2018) | $653.02 |
Insight
Turkish Airlines is to expand its service to Japan from April 2020, including resuming flights to Osaka, ahead of the 2020 Summer Olympics. The airline will operate Istanbul – Osaka Kansai four times per week from 14 April 2020 using Boeing 787-9 aircraft. It previously operated the route until January 2017 using 250-seat Airbus A330 equipment.
In addition, Turkish Airlines will increase frequency of its Istanbul – Tokyo Narita route from seven to ten weekly from 13 April 2020 and to 11 weekly from 10 June 2020.
According to Sabre Market Intelligence, O&D traffic between Istanbul and Osaka grew by 61.5 percent to 15,432 passengers in 2018, compared with the previous 12 months, despite there being no direct service. A total of 52.5 percent of passengers connected via Seoul Incheon and 33.1 via Dubai International.
As reported by Airlineroute, Turkish Airlines will once again codeshare with ANA on flights to/from Osaka Kansai, including between Osaka Kansai and Okinawa, Sapporo New Chitose and Tokyo Haneda.
Source: Sabre Market Intelligence
---
Downloads
Aviation reports and resources to help you to understand your markets, engage with your key business partners and create new routes.
The Power of Route Forecasting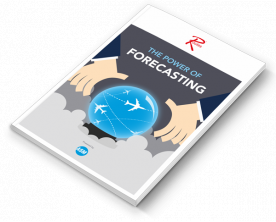 This new white paper examines how forecasting works and why it's important to both airports and airlines.
Indirect Traffic: The Key to New Routes?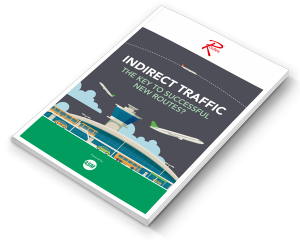 Indirect routes are often regarded as a pathway to successful new routes - but what are the facts behind the theory?
Fundamentals of Route Development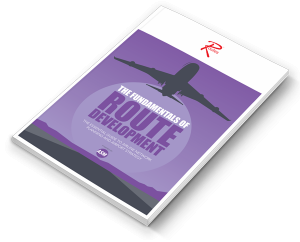 This guide explains the rules of route development and presentation advice when pitching to potential partners.