Bulletin board: aviation industry news round-up
This week: Emirates to begin its shortest A380 route; GOL expands domestic offer; Air New Zealand confirms Dreamliner order and more.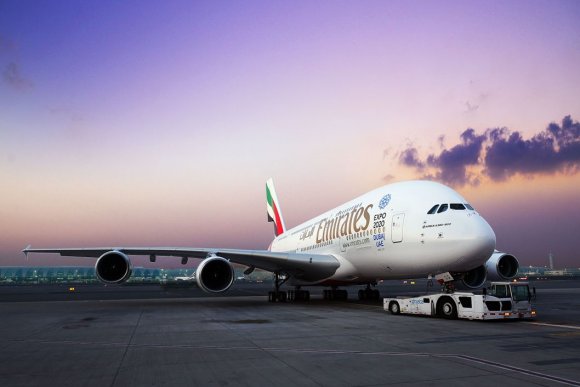 A round-up of news from the aviation industry this week.
Emirates to begin its shortest A380 route to Muscat
Emirates is to begin double-daily Airbus A380 flights to Oman's capital Muscat from 1 July 2019. The service will become the carrier's shortest scheduled A380 flight, flying a distance of 340km each way.
"Oman is an important destination for Emirates, and we will continue to look at ways to grow our operations in the market to best serve our customers," said Sheikh Majid Al Mualla, Emirates' divisional SVP Commercial Operations Centre.
Sheikh Aimen bin Ahmed Al Hosni, chief executive of Oman Airports, added: "From its side, Muscat International Airport has demonstrated its readiness for this extraordinary event, and the arrival of these scheduled flights for this giant aircraft is a gain to prove the large airport capacity to accommodate an aircraft of this size."
The launch of the A380 flights will come exactly one year after the first deployment of a scheduled one-off A380 service that marked 25 years of operations to Oman.
Both A380s flying to Muscat will be operated in a three-class configuration, with 429 seats in economy on the lower deck, as well as76 flat-bed seats in business class and 14 first class private suites on the upper deck.
Read more: Where does the Airbus A380 fly?
GOL expands domestic offer
Brazil's GOL is opening a base in Dourados, a city located in the state of Mato Grosso do Sul. The new base will have daily direct flights to São Paulo-Guarulhos on board its Boeing 737-700NG aircraft.
"This new destination will strengthen our operations in the central-west region of Brazil with another daily flight option to the Guarulhos Airport, one of the company's main hubs, allowing easy and fast connections to the cities and countries served by the company and its partners," said Eduardo Bernardes, vice president of sales and marketing.
GOL is also adding flights to Araçatuba, located in the state of São Paulo. It will fly daily there from São Paulo. The launches will increase GOL's destinations to 76, with 61 of them in Brazil.
Air New Zealand confirms Dreamliner order
Air New Zealand has confirmed plans to purchase eight Boeing 787-10 Dreamliner aircraft powered by GE Aviation's GEnx-1B engines.
The first of these aircraft will join the carrier's fleet in 2022. In addition to the eight firm orders, the agreement includes options to increase the number of aircraft from eight to up to 20.
The airline has also negotiated substitution rights that allow a switch from the larger 787-10 aircraft to smaller 787-9s, or a combination of the two models. Air New Zealand currently operates a fleet of 13 787-9s.
Chief executive Christopher Luxon said the new aircraft would fly routes similar to that of its 777-200 fleet. "This is a hugely important decision for our airline," he added.
"With the 787-10 offering almost 15 percent more space for customers and cargo than the 787-9, this investment creates the platform for our future strategic direction and opens up new opportunities to grow."
The new Dreamliners will replace Air New Zealand's fleet of eight 777-200 aircraft, which will be phased out by 2025.
SAS ends 50-year association with Air Greenland
SAS has sold its 37.5 percent stake in Air Greenland to the government of Greenland, ending an era of ownership which dates back more than 50 years.
The agreement followed "several years of discussions and negotiations," a statement from SAS said.
SAS confirmed that it will receive DKK277 million ($41.4m) for its stake in the carrier.
It added: "SAS would like to thank Air Greenland and its other shareholders – the Government of Greenland and the Danish State – for the good cooperation over the years and wish the airline all the best for the future."
Talks to start over Transavia France fleet expansion
Unions representing Air France pilots have voted in favour of starting negotiations to increase the number of aircraft in the Transavia France fleet. Talks can now begin between SNPL ALPA Air France and Air France's management team.
Transavia France's fleet is capped at 40 aircraft under a previous agreement from 2014. However, the latest move paves the way for Air France to expand its low-cost subsidiary.
"This new development is a strong sign of the improved relationship and positive culture taking hold within Air France," said Benjamin Smith, chief executive of Air France-KLM Group.