Analysis: Central and Eastern Europe's long-haul links
As LOT Polish Airlines begins its new route between Warsaw and Miami, Routesonline looks at long-haul connectivity from Central and Eastern Europe.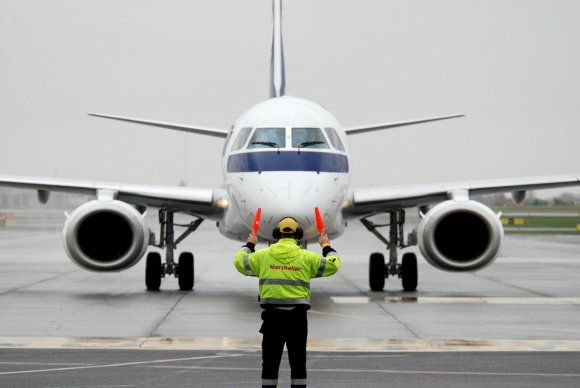 LOT Polish Airlines this week launched its latest long-haul route, linking Warsaw Chopin Airport with Miami International Airport (MIA). The 8,489 km service, which will operate four times per week, began on 1 June 2019 using Boeing 787 Dreamliner aircraft.
The launch marks the tenth long-haul route the Star Alliance carrier operates from Poland's capital city. In September it will begin its 11th, a route to India's capital New Delhi operating five times per week, and in December it will open its 12th, a seasonal three-weekly scheduled service to Colombo in Sri Lanka previously served as charter flights.
LOT's expansion means that Miami now has two non-stop services to destinations in Central and Eastern Europe (CEE), the other being Aeroflot's four flights per week to Sheremetyevo International Airport named after A.S. Pushkin. Miami, meanwhile, becomes the 12th long-haul destinations on Warsaw's route map.
Long-haul routes (+4,000 km) from Warsaw Frederic Chopin (w/c 3 June 2019):
Analysis of data provided by OAG Schedules Analyser shows Warsaw has the fifth-most long-haul routes in the CEE region, and the second-most outside the Commonwealth of Independent States (CIS). With 12 long-haul destinations, the airport has one fewer than Vnukovo International Airport JSC, two fewer than Moscow Domodedovo Airport and three fewer than Prague Airport.
However, the leader by a considerable distance is Moscow Sheremetyevo. It has 48 long-haul routes in its network, 33 more than Prague in second place.
CEE airports ranked by number of long-haul routes (w/c 3 June 2019):
In addition to the 15 airports shown above, which have two or more, a further 12 have one long-haul route. They are: Belgrade Nikola Tesla, Dubrovnik, Gdansk, Katowice, Kiev Zhuliany, Krasnodar, Mirny, Nowy Dwor Mazowiecki, Perm, Rzeszow, Simferopol and Syktyvkar.
In total, 27 airports in CEE have one or more long-haul route. OAG Schedules Analyser data shows this is five airports more than the same week a year ago (w/c 4 June 2018) and six more than 2017 (w/c 5 June 2017).
However, when compared to Western Europe, the CEE region has far fewer long-haul airports and connections. A total of 71 airports in Western Europe have one or more routes in excess of 4,000 km in distance.
Paris Charles de Gaulle has the most with 114, followed by Frankfurt International with 101. London Heathrow is just behind on 100, with Amsterdam in fourth (79) and Istanbul Airport (60) completing the top five.
Top 20 Western Europe airports by number of long-haul routes (w/c 3 June 2019):
The 27 CEE airports collectively offer a total of 156 long-haul routes to 79 unique destinations. This figure is again dwarfed by Western Europe's 71 airports which offer 1,175 long-haul routes to 262 unique destinations.
Looking at the destination regions from CEE airports, 68 routes are to airports in North East Asia, led by China. North America is the second biggest region with 29 routes, while South East Asia is third with 15.
In terms of airlines serving the market, 49 separate carriers offer long-haul routes from CEE airports. Aeroflot is the biggest by the number of routes offered, with 27. All of the Russian flag carrier's long-haul are from Moscow Sheremetyevo and 13 are to airports in North East Asia.
LOT is the second-largest carrier by number of routes with 14, while Nord Wind and Pegas Fly each have 12. Siberia Airlines completes the top five with 11.
Top ten airlines by number of CEE long-haul routes (w/c 3 June 2019):
The data is all supplied by OAG Aviation using its OAG Schedules Analyser tool. Long-haul routes are considered to be services more than 4,000 km in distance. The definition of the CEE region used by the data provider does not include Turkey and Greece.