Interview: New runway to fuel Brisbane's route ambitions
With annual passenger numbers forecast to double to 50 million by 2040, Brisbane is positioning itself as Australia's future international gateway. Routesonline speaks to Jim Parashos, the airport's executive general manager of aviation development and partnerships, to find out more about its growth and how it intends to fulfil its ambitions.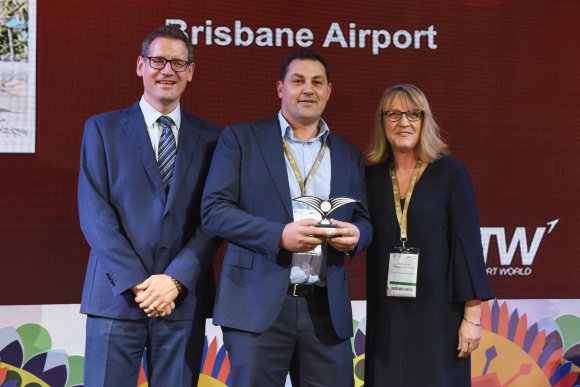 Fresh from scooping the Overall Winner award at the Routes Asia 2019 Marketing Awards in Cebu, Brisbane is on a roll. Total passenger numbers grew by 1.7 per cent to more than 23.6 million in 2018, with international traveller numbers surging by 4.8 percent to more than six million.
Over the past two years it has secured new services from an impressive seven Asian airlines - Air China, Hainan Airlines, Malaysia Airlines, Malindo Air, Philippine Airlines, Royal Brunei Airlines and Thai AirAsia X - which have added non-stop links to the likes of Shenzhen, Kuala Lumpur and Manila to its route network.
Other successes have included Emirates adding a third daily flight to Dubai; strong growth in direct capacity to Taiwan by EVA Air and China Airlines; and Singapore Airlines' frequency rises and up gauges.
Jim Parashos, the airport's executive general manager of aviation development and partnerships, says the extra capacity has boosted many visitor markets. Among those to grow significantly in the last three years have been China and Hong Kong (+22 percent), Taiwan (+42 percent), India (+33 percent), Malaysia (+89 percent) and Philippines (+33 percent) among others.
"The growth has been driven by a strong local economy and increasing appeal of Brisbane and Queensland as a destination," Parashos explains.
"Brisbane is also looking to play a greater role as an international gateway for travel in and out of Australia. Part of the strategy is simply addressing the leakage of traffic from our catchment via other Australian ports, while also becoming the transit point of choice for international and domestic travellers."
When World Routes 2019 takes place in September, Brisbane's weekly departure seats and frequencies will be about 83,000 and 350 respectively, up 15 percent and 19 percent compared with the same week in 2016.
And while other major airports are reaching capacity, Brisbane is preparing to open a new A$1.3bn parallel runway in 2020 following an eight-year construction period. The opening will effectively double the airport's current busy hour capacity.
The latest airline to operate from the Queensland airport is Thai AirAsia X, which launched its new Brisbane - Bangkok Don Mueang route on 25 June 2019. The new services of the Thai affiliate to Brisbane is the carrier's first to Australia.
"Thai AirAsia X is Brisbane's first foreign low-cost airline to operate internationally," adds Parashos. "It's always great to have the first win, but it also means that in some ways you are introducing a new destination and brand that consumers may not be clear on, given the AirAsia brand has been long associated with Kuala Lumpur in the Australia psyche.
"So it's an exciting time for Brisbane, and we are working hard with Thai AirAsia X to push destination Thailand and fly-thru options."
In July, Royal Brunei Airlines will also return to Brisbane with a four-weekly service from Bandar Seri Begawan which is expected to boost traffic from the UK, Queensland's third largest international market.
In further good news, Qantas has confirmed plans to launch two new US routes from Brisbane following the tentative approval of its joint venture with American Airlines.
The four-weekly Chicago service and three-weekly San Francisco route will launch before the end of April 2020 and be operated by Boeing 787-9 Dreamliner. They are expected to add more than 170,000 seats to the trans-Pacific market each year.
"San Francisco was one of Brisbane Airport's top five leakage routes over recent years, so these new services not only mean that that we capture of share of traffic, but it also means that Brisbane becomes a gateway for inbound travel," Parashos says.
"In the case of Chicago, it means we become the gateway airport for both inbound travel to Australia, and Australian's flying direct to Chicago."
Parashos adds that the new services will also ensure that passengers do not need to backtrack via other Australian ports: "Over the last 12 months, about one third of passengers travelling between Queensland and the US did this instead of flying direct."
The Chicago and San Francisco flights will boost capacity between Queensland and the US to more than 641,000 two-way seats each year, including flights to Los Angeles and Honolulu and services offered by other carriers.
Details of the new routes come less than six months after Brisbane Airport Corporation signed a three year multi-million dollar partnership with Brisbane Marketing to boost recognition of 'Brand Brisbane' to international audiences.
Parashos says: "The US is a launch market for this new programme, which will see Brisbane having increased profile alongside the great work undertaken by Tourism Australia to promote Australia, and Tourism and Events Queensland promoting the State of Queensland."
Other target markets include the ASEAN region (Singapore, Malaysia, Thailand, Vietnam, Philippines and Indonesia), followed by India, with the possibility of new markets being introduced over time.
"We're seeking further growth in South East Asia with direct services to Jakarta and Ho Chi Minh City," adds Parashos. "In North Asia, Japan is a big focus, with both Tokyo and Osaka generating interest."
Non-stop services to India also continue to be an aspiration of Brisbane, which hosted Routes Asia 2018, while further links with USA are a target. Direct links with South America are also sought after. "Brisbane has a substantial Latin American diaspora, and also some of the highest international student numbers. Combined with the growing business and trade partnerships, direct flights into South America make sense".
Given Brisbane's A$1.3bn new runway will open next year, Parashos concludes that the city is ready to fulfil its international ambitions. "There is really a positive story around both the airports growth, but also destination Brisbane and Queensland as a whole," he says.
"There are currently business and tourism related projects worth over A$15bn being constructed, and this will change the face of Brisbane. There is a real energy and optimism about the new few years."
After being named Overall Winner at the Routes Asia 2019 Marketing Awards, Brisbane Airport will be among the finalists at the World Routes 2019 Marketing Awards in Adelaide. Voting for the World Routes Awards closes on Friday 26 July, with the shortlist being announced in the following Friday's Routes Weekly. Have your say and acknowledge the individuals and organisations driving innovation and results across the industry.