Uganda Airlines, Kenya Airways, Africa World Airlines and Air Zimbabwe register for Routes Africa 2019
Senior network planners from the region's leading airlines will be negotiating existing and future air services in Mombasa this December.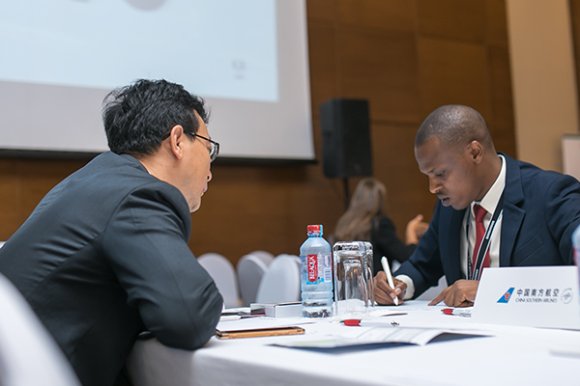 Routes Africa is the longest standing and most established aviation forum bringing together leading airlines, airports and tourism authorities to discuss air services to, from and within Africa for over a decade.
Over 250 delegates from more than 40 countries attended Routes Africa 2018, with 95% of delegates saying that they would recommend the event to a colleague. Since announcing Kenya Airports Authority as the host of this year's event, senior network planners from Air Zimbabwe, Kenya Airways, Africa World Airlines and Uganda Airlines have registered.
Taking place from 8-10 December in Mombasa, Kenya, Routes Africa 2019 will deliver an effective platform for key decision makers to update their industry knowledge, discuss potential and existing air services, and network with industry influencers. A dynamic programme of high-level meetings, networking events, training and conference sessions, will continue to cement Routes Africa's position as the leading route development for the region.
IATA has projected that the African continent will become one of the fastest-growing aviation regions within the next 20 years, with an average annual expansion rate of almost 5%. Routes Africa 2019 will see senior decision makers from across the continent and beyond, meet, negotiate and build relationships that will go onto to shape the region's future air services. Register your place today and join the region's key decision makers in Mombasa this December for Routes Africa 2019.