Bulletin board: aviation industry news round-up
This week: Bjørn Kjos steps down as Norwegian's CEO; Flyadeal drops Boeing order in favour of all-Airbus fleet; Lufthansa to base two more A380s in Munich and more.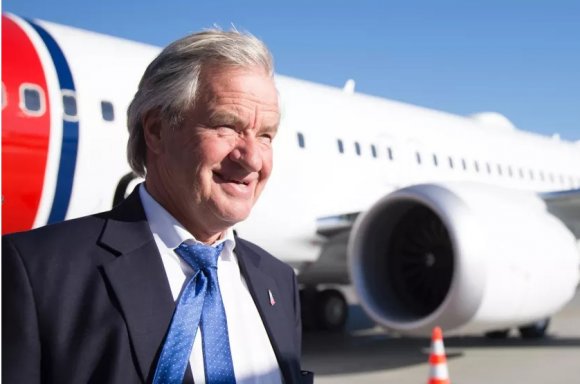 A round-up of news from the aviation industry this week.
Bjørn Kjos steps down as Norwegian's CEO
Bjørn Kjos has left his position as the chief executive of Norwegian following 17 years in the role. He will now take up a position as an adviser to chairman Niels Smedegaard.
Geir Karlsen has taken the role as interim CEO until a permanent appointment has been made.
"I am confident that the Board of Directors will find the best qualified successor to lead the next chapters of the Norwegian story together with the top management team," said Kjos.
Kjos is one of the founders of Norwegian. During his tenure, the company has developed from a small domestic operation with 130 employees and four aircraft to a global low-cost airline with more than 11,000 employees and 162 aircraft.
Flyadeal drops Boeing order in favour of all-Airbus fleet
Saudi Arabian airline Flyadeal has reversed a decision to buy up to 50 Boeing 737 Max jets and instead will operate an all-Airbus fleet.
The low-cost carrier has now planced an order for 30 A320neo aircraft, with options for a further 20. Deliveries will commence in 2021.
Flyadeal said the decision was "in response to continuing growth in passenger demand across domestic, regional and international routes".
The order was made last month at the Paris Air Show by the carrier's parent Saudi Arabian Airlines.
Record period for Milan Malpensa
Traffic at SEA's Milan Malpensa Airport has risen by 10 percent during the first six months of 2019 to a record 12.5 million passengers. The Italian gateway, which will host World Routes 2020, has now delivered 48 consecutive months of passenger growth.
"This +10 percent year-on-year growth between January and June is as a result of 30 new services and a total of 130 additional weekly flights in 2019," said Andrea Tucci, VP aviation business development at SEA.
"MXP's route network is expanding and the airport now serves 200 destination in 77 nations, making Malpensa ninth in the world in terms of country markets served by hubs, ahead of airports like Doha, Munich, Brussels and Rome."
Lufthansa to base two more A380s in Munich
Lufthansa is to base an additional two Airbus A380s at its Munich hub from summer 2020. The move will mean its 14-strong A380 fleet will be evenly split between Munich and Frankfurt.
In Munich, the two additional aircraft are to be operated on a daily flight to San Francisco and to Boston. In addition to these routes, Los Angeles, Beijing and Shanghai are also on Munich's A380 flight schedule for summer 2020.
"Since last March, the A380 has been operating very successfully from Munich," said Harry Hohmeister, member of the executive board of Deutsche Lufthansa.
"The flagship of our fleet is perfect for our five-star hub Munich. We will continue growing where quality and costs go hand in hand."
Azores Airlines takes first A321LR
Azores Airlines, the Azores archipelago-based carrier, has taken delivery of its first of three A321LRs to be leased from Air Lease Corporation. The carrier's A321LR comprises 190 seats in a two-class configuration.
With this new A321LR, the Portuguese operator will continue its strategy of growth and network expansion to European destinations as well as transatlantic routes between the Azores and North America.