Vistara set for first international routes
Indian carrier Vistara is to launch its maiden international flights from next month, with Singapore set to be its first destination outside India.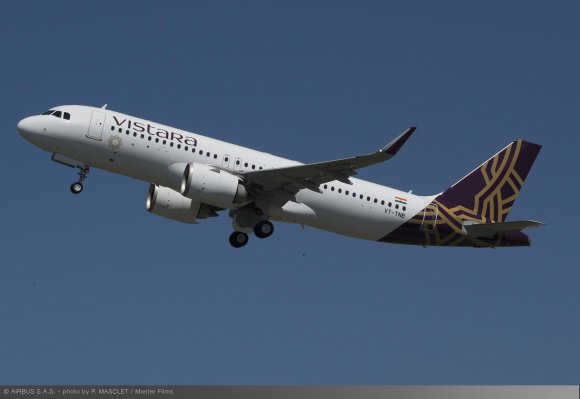 Full service carrier Vistara has revealed that its first international flights will be to Singapore, filling a gap in the market left by Jet Airways.
The Indian airline will launch a route from Delhi to Singapore on 6 August 2019, followed by Mumbai - Singapore a day later. Both will be daily using Boeing 737-800s.
"We're excited to start with Singapore as our first international destination, which we see as a very important market given the opportunities it presents for corporate, business as well as leisure travel," Vistara chief executive Leslie Thng said in a statement.
Vistara, a joint venture between Singapore Airlines and Tata Sons, passed the Indian government's threshold for an airline to operate internationally in April 2018 after taking delivery of its 20th aircraft.
Domestic carriers need to maintain a minimum 20 aircraft in order to fly overseas under the National Civil Aviation Policy outlined in 2016.
Vistara currently has a fleet of 28 aircraft comprising 13 Airbus A320-200s, ten A320-200neos and five Boeing 737-800s. It has a further 37 A320-200neos and six Boeing 787-9s on order.
The carrier will compete with Air India and Singapore Airlines on both of the new routes to Singapore, according to OAG Schedules Analyser.
Air India currently operates Mumbai - Singapore daily using Airbus A321 aircraft and Delhi - Singapore daily using Boeing 787-8. Singapore Airlines has 18 flights per week between Mumbai and Singapore, while it operates 14 per week between Delhi and Singapore.
Until it suspended operations in April, Jet Airways had three daily flights from Delhi and Mumbai to Singapore.