Bulletin board: aviation industry news round-up
This week: Bellew to depart Ryanair for easyJet; Pakistan lifts airspace restrictions; Cathay and Lufthansa expand codeshare and more.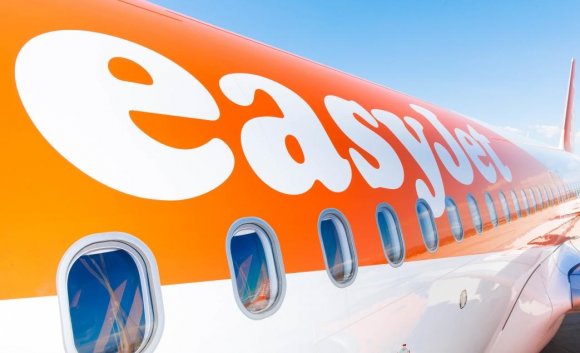 A round-up of news from the aviation industry this week.
Bellew to depart Ryanair for easyJet
easyJet has poached Peter Bellew from European low-cost rival Ryanair. He will join the airline as chief operating officer, the same role he held at Ryanair.
Bellew joined Ryanair from Kerry Airport in 2001 before departing for Malaysia Airlines in 2014. He returned to Ryanair in December 2017, becoming responsible for all aspects of the carrier's flight operations.
Meanwhile, easyJet has revealed that total revenue for the quarter to 30 June 2019 increased by 11.4 percent to £1.76bn. Passenger numbers in the quarter increased by 8 percent to 26.4 million, driven by an increase in capacity of 10 percent to 28.8 million seats.
Pakistan lifts airspace restrictions
Pakistan has lifted airspace restrictions for civilian flights that were imposed on much of its airspace for nearly five months.
A statement issued on 16 July 2019 by the Pakistan Civil Aviation Authority said that "with immediate effect, Pakistan airspace is open for all type of civil traffic".
The restrictions, imposed in February, affected hundreds of commercial and cargo flights each day. The closer followed escalation in military and political tension between India and Pakistan.
Cathay and Lufthansa expand codeshare
Cathay Pacific is expanding its codesharing arrangement with the Lufthansa Group to cover flights to Frankfurt, Munich and Zurich from its Hong Kong hub.
Under the arrangement, Cathay Pacific will place its CX code on Lufthansa's daily Hong Kong-Frankfurt and daily Hong Kong-Munich flights, as well as on daily Hong Kong-Zurich flights operated by Swiss International Air Lines.
Meanwhile, Lufthansa will place its LH code on Cathay Pacific's CX288/CX289 flights between Hong Kong and Frankfurt each day, and SWISS will place its LX code on Cathay Pacific's daily CX382/CX383 flights between Hong Kong and Zurich.
Munich Airport International expands activities
Munich Airport International (MAI) has signed an agreement with Port Authority of New York & New Jersey to operate and maintain the $2.7bn Terminal One project which is now under construction at Newark Liberty International Airport.
EWR Terminal One, a subsidiary of MAI, will oversee operations, maintenance and concession functions once the terminal is completed.
"We look forward to working with the Port Authority on this exciting project, and to bringing world-class operations, services and amenities to the new Terminal One," said Ralf Gaffal, managing director of MAI.