EVA Air to open first new European route in two decades
EVA Air will add Milan Malpensa to its network of destinations next spring, becoming the first route to be opened by the carrier in Europe in the last 20 years.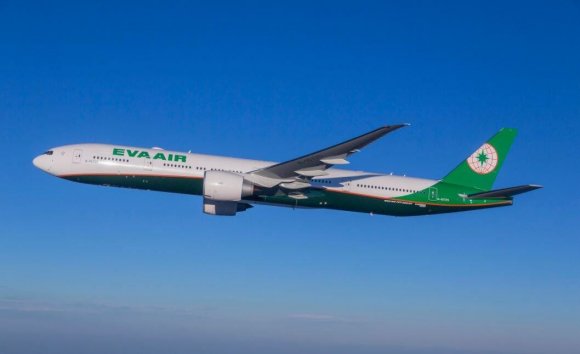 Star Alliance carrier EVA Air is to start a four-weekly service from Taipei Taoyuan to Milan Malpensa (MXP) next year.
Milan, which will host World Routes in 2020, will become the airline's fifth destination in Europe alongside Amsterdam, London Heathrow, Paris CDG and Vienna.
"Adding a top-quality carrier like EVA Air to our airline roll call at Malpensa is a real coup for us," said Andrea Tucci, VP aviation business development at SEA.
"To be selected as the carrier's only destination in Italy, and one of just five in Europe, validates the growing attractiveness of the Milan brand abroad, thanks to a rich calendar of events and a dynamic economic environment."
Operated year-round, EVA Air will fly the 9,640 km route on Mondays, Tuesdays, Thursdays and Saturdays from Taipei Taoyuan, and will leave Milan on Tuesdays, Wednesdays, Fridays and Sundays.
Tucci said importance of the airline's hub in Taipei, and the potential for onward connections, will also benefit the new route.
"We expect many travellers on the route to fly point-to-point between Taipei and Milan, but we also anticipate significant volumes of passengers and cargo transfer traffic on EVA Air's network of 31 points in Asia, 18 in China and Brisbane in Australia," he added.
Taipei Taoyuan becomes the 18th Asian gateway flown from MXP and EVA Air the 14th airline with flights to the region. The only other link between Italy and Taipei is China Airlines' three-weekly service to Rome Fiumicino, which has operated since 2016.
Tucci said: "Asia is market that is growing by 17 percent year-on-year for MXP, thanks to the investment in capacity by our 13 serving airlines and their collective strategy to improve the quality of Milan's network by moving beyond traffic closer to its final destination."
According to figures from Sabre Market Intelligence, O&D traffic between Milan and Taipei was 38,677 two-way passengers, a reduction of 9.7 percent compared with the previous 12 months. About 30 percent of traffic connected via Hong Kong in 2018, followed by 17 percent via Dubai.