Aeromexico hits out at Emirates' planned fifth-freedom route
Aeromexico has urged Mexico's government to reverse a decision to grant Emirates fifth-freedom rights between Mexico City and Barcelona, with chief executive Andrés Conesa saying the airline would "do everything" in its power to prevent the Gulf carrier from opening the route.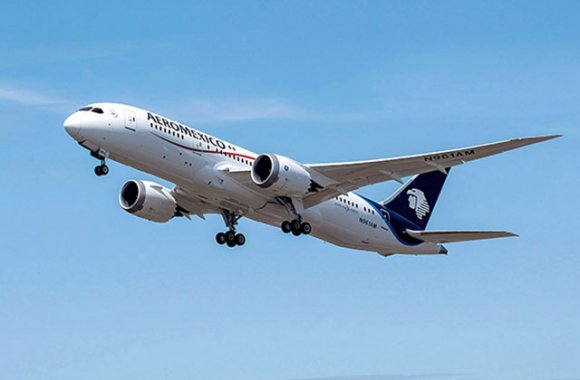 Aeromexico has expressed its disappointment at Emirates' plans to begin a daily Barcelona - Mexico City service and called on the Mexican government to reverse its decision to grant the Gulf carrier fifth-freedom rights.
Emirates revealed on 16 July that it intends to open the route on 9 December 2019 on board a two-class Boeing 777-200LR. The announcement came a month after Aeromexico started a three-weekly Boeing 787 Dreamliner service between the two cities. The SkyTeam member now plans to increase its own service to daily and will cancel its three-weekly Shanghai route as a result.
Speaking on an earnings call to analysts, Aeromexico chief executive Andrés Conesa said he was "very disappointed" that Emirates has secured fifth-freedom rights and claimed the airline would be taking legal action to try to prevent the route from launching.
"We have made a decision to increase our operation to our daily service," he said. "Firstly, because we have seen strong demand on the route, but also as a response to the Mexican government's disappointing decision to grant fifth-freedom flying rights to Emirates, to fly from Dubai to Barcelona to Mexico City, in spite, of the state subsidies, Emirates receives from the UAE government."
He added: "We're cancelling the Shanghai operation to strengthen our Barcelona flights. We feel that it's not fair, that is not the right policy, and we will do everything in our hands, including taking legal action, to try to reason that not to happen."
Conesa stressed that Aeromexico was "not scared about competition" but "cannot compete with the subsidised airlines that receives all their funds from the government".
He added that giving an airline the fifth-freedom on a route that is already operated by a domestic carrier "has never happened" and said he hopes Mexico's government would "revise these policies and not allow Emirates to fly starting December".
Dubai-based Emirates originally wanted to start Barcelona - Mexico City flights last year but could only get enough Mexico City slots for three weekly flights. It therefore withdrew its application to launch the route saying it would not be commercially viable.