Air Astana expects low-cost boom
Air Astana's new budget carrier FlyArystan aims to stimulate the low-cost market in Kazakhstan and expects airports to be "champing at the bit" to start conversations.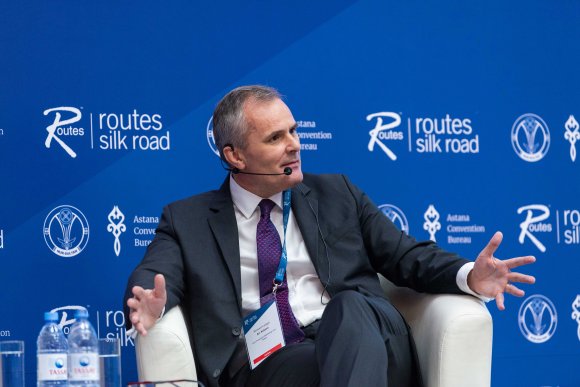 Air Astana is anticipating a boom in low-cost flying in Kazakhstan, particularly on domestic routes, following the launch of its subsidiary FlyArystan.
Speaking at Routes Silk Road, Richard Ledger, vice president marketing and sales, Air Astana, outlined the intentions for the recently launched LCC, including a new hub in the country.
FlyArystan currently operates an Almaty to Nur-Sultan route using A320 aircraft under the Air Astana AOC, but aims to expand and serve a market which has traditionally been dominated by full-service offering.
And Ledger believes that the high level of domestic growth seen in recent years bodes well for the future of the airline.
"Narrow-body routes are really where we've seen the growth in our market," he said. "Given the 30 percent growth in domestic departures we've seen in Almaty, airports should be champing at the bit when we open our new FlyArystan hub."
"The whole market is open to LCCs," added Ledger. However, he said that "we must ensure that from a regulatory standpoint there's nothing that stops legacy carriers from competing".
Although FlyArystan will operate as a discrete entity from its parent company with a separate AOC due to come online later in 2019, Ledger revealed that it's "almost essential" the airlines be linked at that point.
"When FlyArystan's AOC comes online later this year, AA will immediately codeshare on the network," he said.
On a broader note, Ledger praised the impact the incoming A321LR aircraft would have on the fleet, potentially for either carrier.
"A321LR delivers fantastic customer service and fuel efficiency, and it allows us to manage our existing network by range," he said. "No-one wants to be Kodak selling film in a digital era."
"Within two hours of the Kazakhstan border our potential market grows to 50 million passengers."