Route rundown: DSA-KIV, JFK-PTP, NRT-MAA
This week: New Moldova link for Doncaster Sheffield; JetBlue increases Caribbean service; and ANA adds third route to India.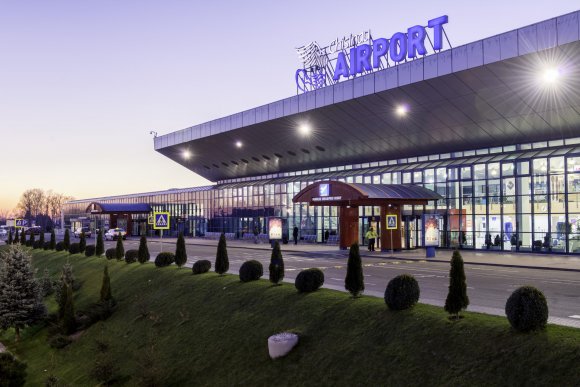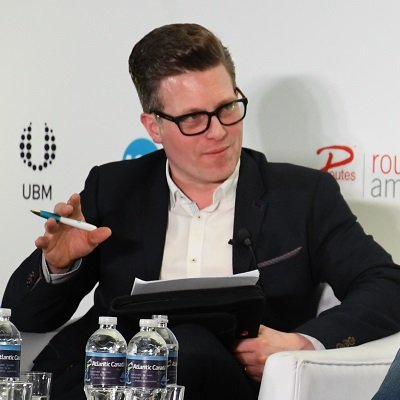 Nigel Mayes is the senior vice president, consulting & product development at ASM. Nigel has more than 15 years' experience in route development and is responsible for product development at ASM.
The sister company to Routes, ASM is the world's leading route development consultancy and has supported the creation of new air services since 1993.
---
Route 1: Doncaster Sheffield - Chișinău

Data
| | |
| --- | --- |
| Carrier | |
| Aircraft | Airbus A320 |
| Frequency | Two-weekly |
| Start date | 20 December 2019 |
| Distance | 2,232 km |
| O&D traffic demand (2018) | 0 |
| Growth % YOY | N/A |
| Average one-way fare $ (2018) | N/A |
Insight
Central and Eastern European LCC Wizz Air is adding a new twice-weekly flight between Chisinau in Moldova and UK regional airport Doncaster Sheffield. The service will begin on 20 December 2019 and operate on Mondays and Fridays. The new addition is the airline's 14th route flying from Doncaster Sheffield, adding a further 38,000 seats to DSA and taking overall its seat commitment at the airport to 800,000 per year. Doncaster Sheffield is Wizz's second-largest base in the UK.
Chisinau is the capital of Moldova and is known for its eclectic mix of green parks, dome-topped churches, and street festivals. Wizz is basing a third Airbus A320 in the city, which is enabling it to launch the Doncaster Sheffield route. It is also adding service to Prague, Larnaca and Turin. In 2018 the airline carried 432,300 passengers on its Moldovan routes, representing year-on-year growth of 30 percent. The latest new routes will bring 150,000 incremental seats in 2020 and will break one million seats on sale mark in the next year.
Chisinau is already served by Wizz from Luton in the UK. According to Sabre data, two-way O&D traffic between London and Chisinau was 186,701 passengers in 2018, a rise of 26.4 percent compared with the previous year. Although Sabre shows there was no O&D traffic between Doncaster Sheffield and Chisinau last year, Wizz has a track record of stimulating markets where there has been little traffic through its lower fares.
---
Route 2: New York JFK – Pointe-a-Pitre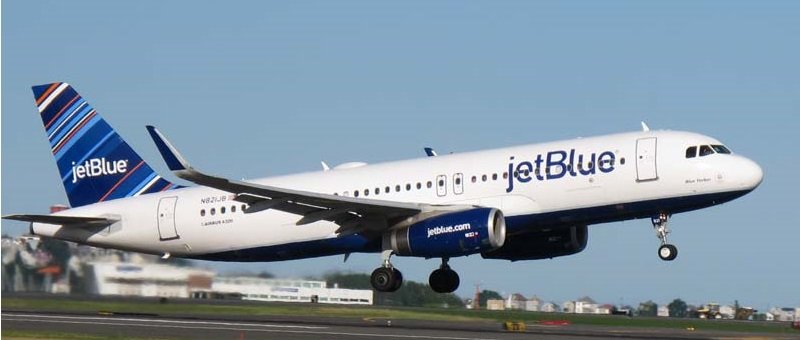 Data
| | |
| --- | --- |
| Carrier | |
| Aircraft | Airbus A320 |
| Frequency | Three-weekly |
| Start date | 1 February 2020 |
| Distance | 2,955 km |
| O&D traffic demand (2018) | 32,056 |
| Growth % YOY | -11.5% |
| Average one-way fare $ (2018) | $121.25 |
Insight
JetBlue is to begin a new non-stop winter service to the Caribbean from New York's John F. Kennedy International Airport (JFK). The three-weekly route to Guadeloupe's Pointe-à-Pitre International Airport will launch on 1 February 2020 and operate on Mondays, Wednesdays and Saturdays using Airbus A320 aircraft.
The planned launched of route, which is currently unserved, will fill a gap in the market after Scandinavian low-cost carrier Norwegian ended its six-weekly service in March this year. It had operated the New York JFK - Pointe-à-Pitre route since December 2015. However, the service is one of four from Pointe-à-Pitre that will not be returning in the winter 2019/20 season. It has also cancelled four from Martinique.
According to data provided by Sabre Market Intelligence, since Norwegian entered the market O&D traffic between New York and Pointe-à-Pitre increased from 2,786 passengers in 2014 to 32,056 in 2018.
Speaking about the launch of JetBlue's new route, director route planning Andrea Lusso said: "With its combination of French flair and Caribbean coolness, Guadeloupe will offer our customers an all-new and exciting destination to escape to this winter.
"We continue to build our New York focus city strategy and by adding another unique destination we reinforce our position in the Caribbean, where JetBlue continues to serve more non-stop destinations from JFK than any other carrier."
---
Route 3: Tokyo Narita – Chennai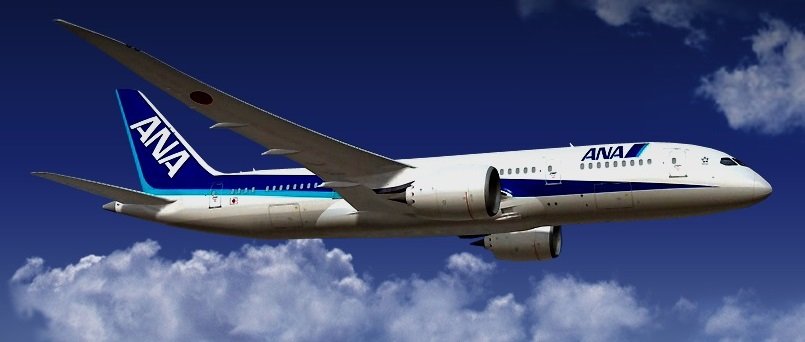 Data
| | |
| --- | --- |
| Carrier | |
| Aircraft | Boeing 787-8 |
| Frequency | Three-weekly |
| Start date | 27 October 2019 |
| Distance | 6,492 km |
| O&D traffic demand (2018) | 41,951 |
| Growth % YOY | 3.5% |
| Average one-way fare $ (2018) | $831.20 |
Insight
Star Alliance carrier ANA is to open its third route to India in October, with a three-weekly service connecting Tokyo Narita International Airport and Chennai International Airport. Service will begin on 27 October using 169-seater Boeing 787-8 aircraft.
The Japanese airline already offers flights from Narita to Mumbai and Delhi and the addition of Chennai brings ANA's number of total cities serviced to 46. International passenger service is the main revenue generator for the ANA Group and improving its market share forms a key strategy of its mid-term corporate plan.
Chennai, on the Bay of Bengal in eastern India, is the capital of the state of Tamil Nadu. The city is India's second-biggest harbour and is home to a large automotive manufacturing base. Cargo will therefore be an important factor on this route.
Total two-way capacity between Japan and India increased by 3.8 percent year-on-year in 2018 to 527,161 available seats, according to figures from OAG Schedules Analyser. In addition to ANA's two-daily flights to Mumbai and Delhi, Japan Airlines also operates Narita - Delhi twice-daily and Air India operates Narita - Delhi eight-weekly.
Source: Sabre Market Intelligence
---