Qantas secures AA approval but Cathay Pacific codeshare hopes are dashed
Qantas has received final approval to form a joint business with American Airlines, but its hopes for a new codeshare deal with Cathay Pacific on flights between Hong Kong and Australia have been thwarted.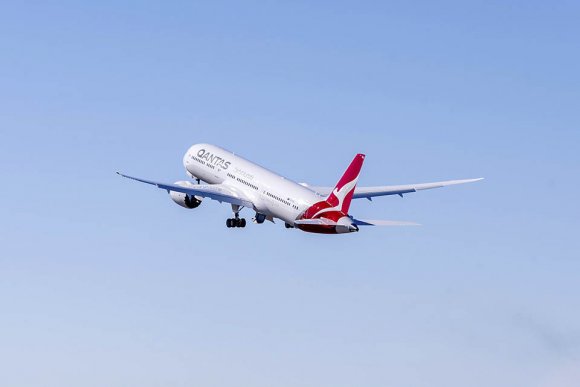 The US Department of Transportation (DOT) has given final approval for American Airlines and Australian flag carrier Qantas to form a joint business between the US and Australasia.
The plans received tentative approval from the DOT in June, almost three years after a previous application was rejected. The move will allow the two airlines to increase their coordination across planning, pricing, sales and logistics.
Qantas has now confirmed that its planned routes between Brisbane and San Francisco will begin on 9 February 2020 and operate three times per week. Flights between Brisbane and Chicago will begin on 20 April 2020, operating four times per week. Both will be operated by Boeing 787-9 Dreamliner aircraft.
"We'll be working closely with our industry and government partners to jointly promote Brisbane and everything Queensland and Australia have to offer," said Qantas International acting chief executive Naren Kuma.
The Chicago and San Francisco flights will boost capacity between Queensland and the US to more than 641,000 two-way seats each year, including flights to Los Angeles and Honolulu and services offered by other carriers.
Speaking to Routesonline, Brisbane Airport's executive general manager of aviation development and partnerships Jim Parashos said: "San Francisco was one of Brisbane Airport's top five leakage routes over recent years, so these new services not only mean that that we capture of share of traffic, but it also means that Brisbane becomes a gateway for inbound travel.
"In the case of Chicago, it means we become the gateway airport for both inbound travel to Australia, and Australian's flying direct to Chicago."
Despite Qantas securing approval for its joint venture with American Airlines, the Australian flag carrier's hopes of expanding a codesharing deal with Cathay Pacific on flights between Hong Kong and Australia have been scuppered.
Australia's International Air Services Commission (IASC) issued a final decision to uphold a draft ruling to reject the partnership that was released in May.
A decision statement said that while the proposals would result in "some consumer benefits" - including improved connectivity and potentially increasing route options - they are likely to "entrench and expand the position of Qantas and Cathay Pacific to the detriment of Virgin Australia's competitive position and the position of any future entrants on the route".
The two Oneworld carriers announced last September to begin codesharing on a number of each other's services. The agreement allowed Cathay Pacific to add its code to 13 routes on Qantas' domestic network in Australia.
It also enabled Qantas to display its QF code on services from Hong Kong to Perth and Cairns, as well as ten cities across India, Myanmar, Sri Lanka and Vietnam.
However, in January 2019, Qantas applied to the IASC for permission to allow Cathay Pacific to add its code to select Qantas services from Sydney, Melbourne and Brisbane to Hong Kong. Flights covered by the application involved connections to another Australian domestic point, or to international destinations beyond Hong Kong.
The application did not cover Qantas codesharing on Cathay Pacific flights as these are not covered by the IASC.
Qantas said it was "disappointed" with IASC's rulling, adding it would review the decision and consider its next steps.
READ MORE:
Qantas to open two new US routes from Brisbane
American and Qantas joint venture to open new trans-Pacific routes
Interview: New runway to fuel Brisbane's route ambitions
Qantas-Cathay codeshare expansion rejected