Flight-shaming: is it time for the route development industry to act?
The flygskam – or flight-shaming – movement is materially impacting the public's desire to travel and radiating across Europe from Scandinavia. Ahead of Routes Europe 2020 we speak to two of the key figures in the front-line of route development in the region.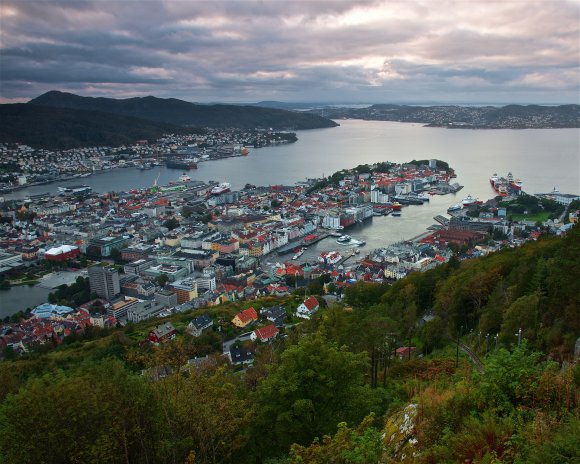 Climate change activists, led by high-profile public figures such as Greta Thurnberg and Olympian Bjorn Ferry, are now having a material impact on airlines and airports in Scandinavia.
The flygskam (flight-shaming) movement has precipitated a tangible trend as travellers eschew air transport for other methods which they perceive to be more sustainable.
At the recent ACI conference in Cyprus a wide range of views on the topic were expressed, including indignation that yet another stealth tax could be imposed on the industry and resentment that aviation is cast as the villain despite other industries contributing higher proportion of global carbon emission.
It did not go unnoticed that aviation is bearing the brunt of the shame when road traffic accounts for 17 percent of global carbon emissions and the concrete industry 4 percent.
However, underpinning the discussion was the acceptance that we as an industry must do more, the focal point of which was a new agreement for all ACI member airports to become carbon neutral by 2050.
The impact on future routes
In April next year the air service development community will gather for Routes Europe 2022 hosted by Bergen Airport, Norway, a country at the vanguard of the industry's response to climate change.
Ahead of the event we spoke to Olav Mosvold Larsen, senior executive adviser and climate champion at Avinor, and Jasper Spruit, vice president traffic development for the group.
The pair are unequivocal in the view that the climate change agenda is likely to intensify and could "for sure affect some routes in the future".
"The experience from Sweden during the last year definitely proves that," they said.
"We think that in Europe, especially Northern Europe, and also other OECD countries customer behavior is already changing and will continue to change with regards to what we eat, general consumption of goods and services and also transport, including air travel."
"On the other hand, air traffic is projected to increase significantly, especially in Asia-Pacific, and aviation is so important for the global economy that we will definitely fly in the future. But we will have to fly more sustainably. Both customers and governments will demand that from us."
It's a field where Avinor - and to give credit where it's due some of their counterparts in the region - have been leading the market for some time.
In February 2008 the airport group teamed up with SAS, Norwegian and Widerøe, and several green and academic groups to publish the Aviation in Norway: Sustainability and Social Benefit report.
Avinor has stated its goal to halve its emissions by 2022 compared with 2012, and achieve net zero emissions by 2030.
Various initiatives include using biofuels in heavy snow removal vehicles, replacing light vehicles and shuttle buses with electric vehicles, and even producing electricity with solar and wind power.
However, as the pair note, "more than 95 percent of the emissions are from the aircraft", so Avinor is also forging ahead with the development of sustainable aviation fuels (SAF).
"In 2016 Oslo Airport became the first international hub in the world where sustainable aviation fuels were available for all airlines on a commercial basis," they noted. "It was also the first airport where SAF was dropped into the main fuel farm and distributed in the hydrant and dispenser system."
Over and above this, Avinor also aim to be a pioneer in the field of electric planes
"Together with the Norwegian Air Sports Federation, we have acquired a small two-seat electric aircraft," said Spruit and Larsen.
"It has a range of approx 130km, and that is actually more than the distance of many routes flown commercially in Norway today. Our vision is that by 2040 all domestic air traffic in Norway will be electrified."
The role of airlines
Although the initiatives undertaken by Avinor are laudable, as the pair note it is airlines where the majority of emissions are created. In the view of Spruit and Larsen, are carriers doing enough to tackle the problem?
"We believe it is quite clear that hardly anybody in any sector or any country are doing enough," they replied unequivocally.
"We all have to do a lot more than business as usual. Airports and ANSPs have to step up their work and the airlines must step up theirs.
"Several airlines are already involved in developing and phasing in SAF, and some airlines are also committed to electrification. But because the airlines are the main emitter in our sector, all of them have to walk the talk and we need to see more action."
Ultimately Avinor has invested in sustainability both because it is "the right thing to do" but also good business sense in a world where travelers are choosing alternative transport methods driven by shame.
Margins in the industry are thin enough, and 5 to 10 percent decreases in passengers can be the difference between a financially viable route and one which an airline cannot support, leading to loss of connectivity which materially and negatively affects the human and business communities.
Stepping up our game
The positive impact of aviation cannot be greenwashed away by perception or shame, and if that means the industry stepping up its game then that becomes a challenge and responsibility, Spruit and Larsen believe.
"Climate change will not go away. Aviation has always been forward looking the technological advancements over the last decades have been nothing short of amazing," they said.
"Aviation has contributed immensely to global trade, peace and prosperity and will continue to do so in the future.
"It is very unlikely that we will stop flying in the future, but then we have to find and invest in technological zero emission solutions.
"We all have to step up our efforts. In the long term, I don't think we can afford not to do so. Aviation must be part of the solution, not part of the problem."