LOT to add Seoul route from Budapest
LOT Polish Airlines is to add its first long-haul route to Asia from Budapest Airport as it continues to build its network from the Hungarian capital.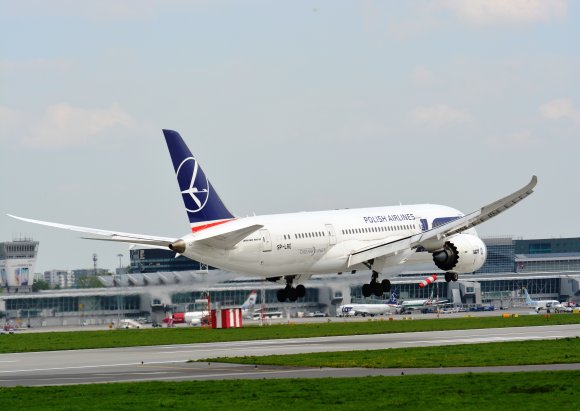 Star Alliance member LOT Polish Airlines has opened reservations for a new service linking Budapest with Seoul Incheon. As reported by Airlineroute, the carrier will operate the route three times per week using Boeing 787-8 Dreamliner aircraft.
The route will be the airline's first to Asia from the Hungarian capital and its second overall to the South Korean city. It already operates a five-weekly service between Warsaw Frederic Chopin and Seoul Incheon, which opened in 2016.
Budapest Airport, which was named Overall Winner at the Routes Europe 2019 Marketing Awards and is now shortlisted in the World Routes 2019 Marketing Awards, is currently connected to three points in Asia.
Shanghai Airlines, a subsidiary of China Eastern Airlines, added a three weekly Budapest - Shanghai Pudong service in June 2019 using Boeing 787-9 aircraft, while Air China operates a four-weekly Beijing - Minsk - Budapest - Beijing service. In addition, low-cost carrier Wizz Air flies twice a week to Nur-Sultan in the Central Asian country Kazakhstan.
According to data from Sabre Market Intelligence, almost 75,000 two-way passengers travelled indirectly between Budapest and Seoul in 2018. The figure placed Seoul as Budapest's biggest destination in Asia by O&D traffic, ahead of Beijing and Shanghai. Budapest Airport said estimated market demand between Hungary and South Korea was more than 100,000 passengers per annum.
"The announcement of LOT's long-haul service to Seoul is the first scheduled flight ever from Budapest and is a further vote of confidence in our airport during a record summer for us," said Jost Lammers, chief executive of Budapest Airport.
"We look forward to welcoming more Koreans to our beautiful city, as well as enabling Hungarians to visit the striking tech and historical capital of Seoul, for business or pleasure. With over $1.2bn inward investment from Korea into Hungary solely this year, we can ensure both business related travels and cargo opportunities are also optimised."

LOT began its first long-haul routes from Budapest - and its first not involving a Polish airport - in May 2018 with a four-weekly service to New York JFK and a two-weekly to Chicago. Both are operated by Boeing 787-8 aircraft.
However, as reported by Airlineroute, reservation is no longer available for the Chicago route between 27 October 2019 and 28 March 2020. The airline is also suspending a second transatlantic route between Rzeszow and Newark.
Despite the planned Chicago suspension, LOT's growth in Budapest has accelerated in recent years as it continues to develop transfer traffic from the base.
According to figures from OAG Schedules Analyser, the airline's total number of departure seats rose to 192,669 in 2018, an increase of 88 percent compared with the previous 12 months. The latest schedules data shows a further increase of 79 percent this year to more than 345,000 seats.
New routes added from Budapest so far in 2019 include flights to Brussels Airport, Bucharest Henri Coandă and London City.
LOT currently has 67 aircraft in service, including five Boeing 787-8s and six 787-9s. However, it also has five 737 MAX aircraft that are grounded.