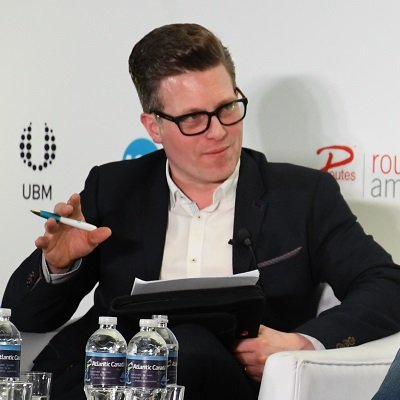 Nigel Mayes is the senior vice president, consulting & product development at ASM. Nigel has more than 15 years' experience in route development and is responsible for product development at ASM.
The sister company to Routes, ASM is the world's leading route development consultancy and has supported the creation of new air services since 1993.
---
Route 1: Kolkata – Hanoi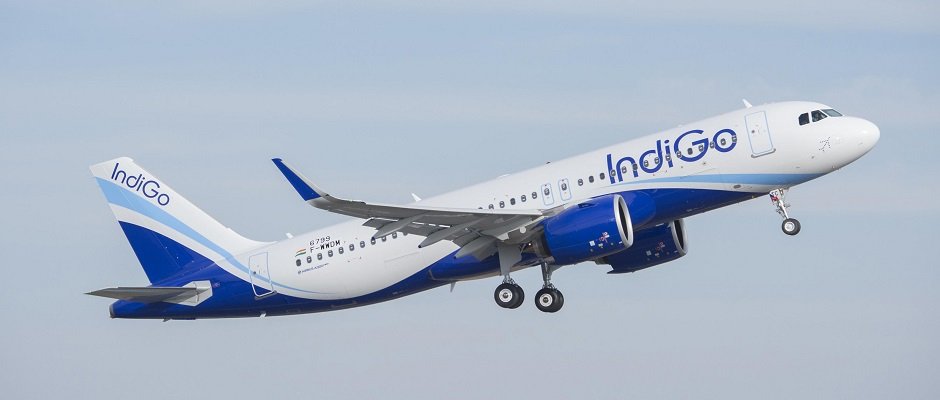 Data
| | |
| --- | --- |
| Carrier | |
| Aircraft | Airbus A320 |
| Frequency | Daily |
| Start date | 3 October 2019 |
| Distance | 1,788 km |
| O&D traffic demand (2018) | 4,264 |
| Growth % YOY | 20.4% |
| Average one-way fare $ (2018) | $235.70 |
Insight
Indian low-cost carrier IndiGo is to begin service to Vietnam in October, becoming its fifth south-east Asian country in its network alongside Thailand, Singapore, Malaysia and more recently Myanmar. The airline will operate non-stop daily flights between Kolkata and Hanoi from 3 October 2019, using Airbus A320 aircraft. Hanoi will be IndiGo's 19th international and 75th overall destination.
According to figures from Sabre Market Intelligence, two-way O&D traffic between India and Vietnam has increased strongly in recent years, despite the absence of any regular direct flights between the two countries. The data shows 186,228 passengers travelled indirectly in 2018, a rise of 7.5 percent compared with 2017. Last year's figure was also 150 percent higher than in 2013. The main connecting points for India - Vietnam traffic are Bangkok, Kuala Lumpur and Singapore.
Although the market between the two countries is relatively small, they are among the ten most populated countries in Asia and are only four to six hours apart by air. India is also one of the fastest-growing outbound markets in the world, while Vietnam is increasing in popularity as a tourist destination.
Bilateral trade between India and Vietnam has also experienced continuous growth. Data from the Indian government suggests total bilateral trade reached $13.7bn in 2018-19, an increase of 6.8 percent year-on-year. Total trade value between the two countries accounts for 1.62 percent of India's total foreign trade, while Vietnam is the 19th largest trading partner and 11th largest destination of India's exports globally.
IndiGo's new Kolkata - Hanoi route is therefore likely to appeal to both leisure and business passengers. The airline can also expect high demand for the Buddhist circuit as Vietnam has a large Buddhist community.
The planned launch of the service comes just weeks after the Civil Aviation Administration of Vietnam granted Vietjet approval to begin direct flights between Hanoi and Delhi. The LCC first announced plans to serve the route in March 2018.
---
Route 2: New York JFK – Bogota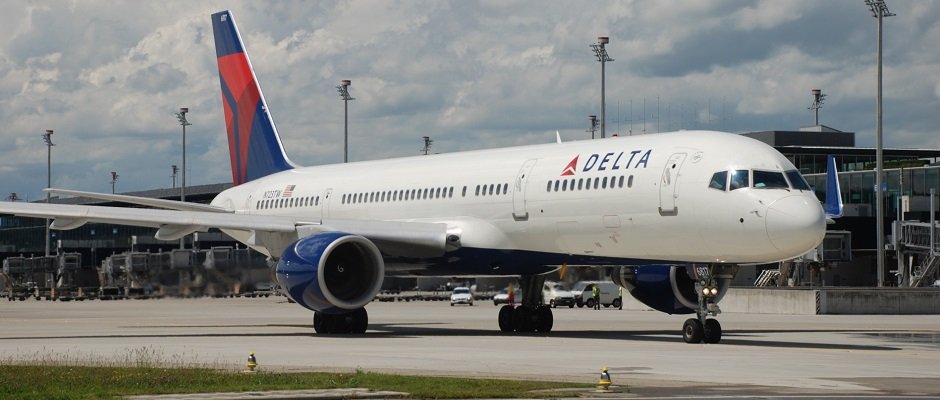 Data
| | |
| --- | --- |
| Carrier | |
| Aircraft | Boeing 757 |
| Frequency | Daily |
| Start date | 21 December 2019 |
| Distance | 3,996 km |
| O&D traffic demand (2018) | 234,707 |
| Growth % YOY | 12.0% |
| Average one-way fare $ (2018) | $367.49 |
Insight
Starting this winter, Delta Air Lines will resume service between Colombia's capital city Bogota and New York following a three-year hiatus. The new year-round route will launch on 21 December 2019, operating daily using Boeing 757-200 aircraft.
The SkyTeam member began flying between New York John F. Kennedy International Airport and Bogota's El Dorado International Airport in August 2008, but suspended service in August 2016. According to OAG Schedules Analyser, Avianca currently operates a three-daily service between Bogota and New York JFK, while United Airlines flies Bogota - Newark two times per day.
Sabre data shows there were 234,707 two-way passengers between New York and Bogota in 2018, a rise of 12 percent compared with the previous 12 months.
Delta's planned resumption of the New York - Bogota route comes four months after it announced an upgauge for the winter season of its flights to the Colombian city from Atlanta's Hartfield-Jackson. From 27 October 2019, Boring 767-300ER aircraft will replace 757-200.
---
Route 3: Addis Ababa –
Bengaluru

Data
| | |
| --- | --- |
| Carrier | |
| Aircraft | Boeing 737-800 |
| Frequency | Four-weekly |
| Start date | 27 October 2019 |
| Distance | 4,266 km |
| O&D traffic demand (2018) | 2,681 |
| Growth % YOY | 11.6% |
| Average one-way fare $ (2018) | $374.96 |
Insight
Ethiopian Airlines is to add a third destination in India with plans for a four-weekly non-stop passenger service between Addis Ababa and Bengaluru (Bangalore). The route will begin on 27 October 2019 using Boeing 737-800 aircraft. According to OAG Schedules Analyser, the Star Alliance member currently serves Mumbai twice-daily and Delhi 12 times per week. It also operates freighter flights to Bengaluru, Ahmedabad, Chennai, Mumbai and Delhi.
Bengaluru is the capital of the Indian state of Karnataka and dubbed the 'Silicon Valley of India', serving as a centre of technology and innovation. The city's Kempegowda International Airport continues to grow rapidly with year-on-year capacity accelerating to 19 million departure seats in 2018, up 28 percent compared with the previous 12 months. Addis Ababa will become the only destination in Africa to be served from Bengaluru.
Data from Sabre Market Intelligence shows Ethiopia - India O&D traffic of 59,500 two-way passengers in 2018, a rise of 42.6 percent compared with 2013. However, the Bengaluru to Addis Ababa schedule has been timed to allow connections to the airline's extensive network in Africa. Sabre data shows more than 276,700 passengers travelled from India to Ethiopia last year and 77 percent of those travelled to an airport beyond Ethiopian's Addis Ababa hub. Johannesburg, Nairobi and Khartoum were the top three destinations.
Source: Sabre Market Intelligence
---