Shortlists revealed for the World Routes Awards
Following a record-breaking number of votes, more than 30 organisations and ten individuals have been recognised for their outstanding achievements.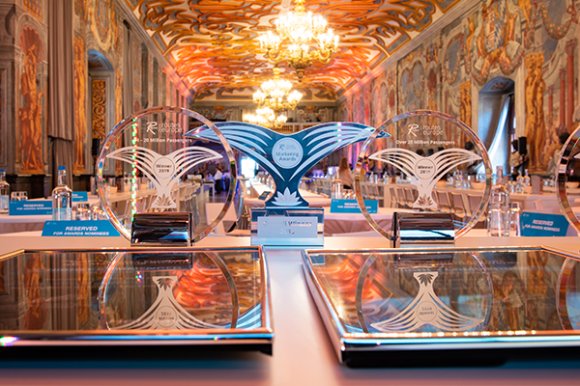 For more than 20 years, Routes has celebrated excellence and innovation in the route development community. To recognise even more individuals and organisations, this year an additional four categories were added.
The World Routes Awards, sponsored by Sabre, are set to be the most competitive to date. A record number of nominations were received, with votes for airport and destination categories more than doubling that of the previous year.
The shortlists are as follows:
Over 50 million passengers
Amsterdam Airport Schiphol
Dubai International Airport
Hong Kong International Airport
iGA - Istanbul Airport
Singapore Changi Airport
20-50 million passengers
Athens International Airport
Brisbane Airport
Brussels Airport
Fukuoka International Airport
Vienna International Airport
4-20 million passengers
Budapest Airport
Malta International Airport
Oakland International Airport
Stuttgart Airport
Thessaloniki Airport
Under 4 Million
Billund Airport
Curaçao International Airport
Nadi International Airport
Toscana Aeroporti
Zagreb Airport
Destination
Canary Islands Tourist Board – Promotur
Georgia National Tourism Administration
Moroccan National Tourist Office (MNTO)
Tourism Ireland
Airline
American Airlines
Cathay Pacific
KLM Royal Dutch Airlines
Lufthansa
Vueling Airlines
Individual Leadership
Chin Leong Teo, Chief Traffic Development Officer, Fukuoka International Airport
Declan Power, Head of Aviation Development, Shannon Airport
Jan Van de Reyd, Senior Manager Aviation Development, Brussels Airport
Mohamed Sallauddin Mat Sah, General Manager, Airline Marketing Division, Malaysia Airports Holdings Berhad
Wilco Sweijen, Director Route and Business Development, Amsterdam Airport Schiphol
Rising Star
Alexander Keech, Sales And Marketing Representative, Vietnam Airlines
Eda Ermert, Network Development Analyst, Turkish Airlines
Florian Bongard, Manager, Airline Marketing, Düsseldorf Airport
Qiongfang Hu, Section Chief, Airline Development Department, Traffic Development Division at Fukuoka International Airport
Samuel Ferrera, Senior Analyst Network Development, Vueling Airlines
Overcoming Adversity
Bandaranaike International Airport
Brussels Airport
Puerto Rico Tourism Company
V.C. Bird International Airport, Antigua & Barbuda
Vietnam Airlines
The organisations and individuals have been contacted and asked to provide a submission to support their nomination. The submissions for the airport and destination categories will be reviewed by a panel of airline judges. The remaining category submissions will be judged by an independent panel of industry judges.
The winners will then be announced at the World Routes 2019 Networking Evening on 23 September. For further information regarding the event, please visit our dedicated webpages.