Copenhagen's top unserved routes in profile
Routesonline looks at the case for Seoul, Johannesburg and North America's West Coast, which are the biggest unserved markets from Copenhagen.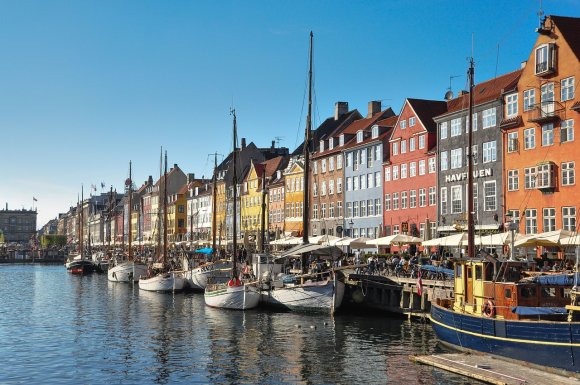 Copenhagen Airport's passenger numbers totalled 30.3 million in 2018, a rise of 1.1 million compared with the previous 12 months.
Leisure accounts for about 67 percent of passengers, but VFR traffic is growing strongly and the addition of new long-haul routes is pushing the number of business travellers higher.
As the airport looks to further grow its network, Routesonline assesses three of the biggest unserved markets from Copenhagen and analyses the case for each route.
Copenhagen (CPH) - Seoul (ICN)
In October 2018 Scandinavian carrier SAS moved its Hong Kong service from Stockholm to Copenhagen, saying that the move offered "better long-term opportunities" and a "more attractive timetable" that would allow for night flights.
The launch of the year-round route, which operates five times per week using Airbus A340-300 aircraft, meant that the Danish city maintained its link to Hong Kong following the end of Cathay Pacific's seasonal service.
Copenhagen is now connected to ten points in Asia (Bangkok, Beijing Capital, Chengdu, Delhi, Hong Kong, Islamabad, Lahore, Shanghai Pudong, Singapore and Tokyo Narita) with more than 50 weekly frequencies during the summer 2019 season.
Sabre MIDT data shows that two-way O&D traffic between Copenhagen and Seoul was 48,833 passengers in 2018, split 60/40 in favour of outbound traffic from Seoul. The figure represents growth of 62 percent from 2013, when 30,202 passengers travelled indirectly between the destinations.
The O&D traffic between the capital cities of Denmark and South Korea is comparable to that of Copenhagen - Hong Kong, prior to Cathay Pacific starting non-stop service in May 2018. A total of 58,708 two-way passengers flew between the destinations in 2017, up by 56 percent compared with 37,559 in 2013.
Following the launch of the direct service - first by Cathay Pacific and then by SAS - O&D traffic rose by 21 percent year-on-year to 71,261 in 2018. Load factor on the route is in excess of 85 percent on average.
The main connecting points between Copenhagen and Seoul in 2018 were Helsinki (34.6 percent of passengers), Moscow Sheremetyevo (19.4 percent) and Amsterdam (10.4 percent).
When looking at O&D traffic between Western Europe and Seoul, it is interesting to note that Denmark is the only country in the top ten without direct service. The two-way Denmark -Seoul O&D traffic of 52,041 passengers in 2018 is also higher than between Finland - Seoul (41,266 passengers) and Sweden - Seoul (37,171 passengers).
Copenhagen (CPH) - Johannesburg (JNB)
South Africa is Copenhagen's second-largest market in the continent of Africa, data from Sabre MIDT shows. O&D traffic between the country and the Danish capital was 73,535 two-way passengers in 2018, just behind Morocco with 97,010 passengers. Egypt was third with 66,854 passengers.
However, both Morocco and Egypt are served with direct flights from Copenhagen. OAG Schedules Analyser shows Norwegian serves Marrakech twice weekly; Royal Air Maroc serves Casablanca twice weekly; Air Arabia Maroc serves Agadir weekly; and Egyptair serves Cairo four times per week.
The growth in traffic between CPH and South Africa has been strong in recent years, rising by 73 percent in the five years to the end of 2018. Johannesburg, South Africa's largest city, is the largest unserved market, with the volume of indirect traffic totalling 34,711 last year. Cape Town was second, followed by Durban.
Overall, O&D traffic between Copenhagen and Johannesburg has grown by 51 percent between 2013 and 2018. According to the latest schedules data, Johannesburg is connected by non-stop flights to eight points in Western Europe, none of which are in Scandinavia.
South African Airways operates the largest number of flights with 21 weekly frequencies, offering daily service to Frankfurt, London Heathrow and Munich.
Lufthansa, KLM and British Airways - CPH's fifth, sixth and seventh largest airlines by capacity - serve Frankfurt (daily), Amsterdam (daily) and London Heathrow (twice daily) respectively.
The main connecting points between Copenhagen and Johannesburg in 2018 were London Heathrow (27.8 percent), Dubai International (18.7 percent) and Frankfurt (12.0 percent).
In addition to passenger growth, figures from the Ministry of Foreign Affairs of Denmark and Oxford Economics show that trade between Denmark and South Africa is becoming increasingly important.
Total exports from Denmark to South Africa increased by 16.2 percent between 2016 and 2017, according to the latest data available, primarily due to service exports that increased by 21.6 percent.
Copenhagen (CPH) - North America's West Coast
Seattle and Vancouver are Copenhagen's two biggest unserved markets in the US and Canada, with combined annual O&D traffic of more than 55,000 two-way passengers. Both are therefore high on the airport's new route wishlist.
Copenhagen currently has three services to the US West Coast, with SAS serving San Francisco and Norwegian serving Oakland and Los Angeles, while its only non-stop link to Canada is through Air Canada's daily flights to Toronto.
However, traffic between Copenhagen and the US and Canada is increasing rapidly. Total two-way traffic hit 1.35 million passengers last year, up by 41 percent compared with 2013.
The Copenhagen - Seattle market totalled 28,124 passengers in 2018, figures supplied by Sabre MIDT show, a rise of 61 percent compared with 17,485 in 2013.
O&D traffic between the Danish city and Vancouver has increased at a similarly impressive rate. The number of two-way passengers travelling indirectly was 26,290 in 2018, a spike of 55 percent compared with 17,005 in 2013.
For Seattle, which is home to the likes of Boeing, Amazon and Microsoft, Copenhagen Airport expects a 71/28 split in favour of outbound business travellers over leisure. For Vancouver, the split is about 74 percent in favour of leisure and 24 percent business.
Copenhagen has also experienced a strong rise in inbound US travellers in recent years, helped by the city's burgeoning cruise industry. About one million passengers are expected to dock in Copenhagen this year, using the Danish capital as the starting and finishing point of their trip.