American Airlines to launch first Africa route alongside Eastern Europe and Tel Aviv expansion
American Airlines is making its first entrance into Africa, as well as expanding its Eastern Europe network and returning to Tel Aviv. Vasu Raja, the airline's vice president for planning, said the launch of services to Africa was the "first step" in developing its network in the continent.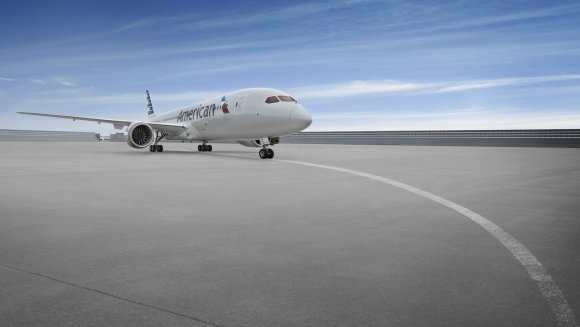 US carrier American Airlines has announced plans to open flights to Morocco next year, which will become its first route to Africa.
The Oneworld member will launch a three-weekly service between Philadelphia and Casablanca from 4 June 2020 on board Boeing 757 aircraft.
Vasu Raja, the airline's vice president for planning, hinted earlier this year that American was considering routes to Africa as part of plans to further increase its international footprint.
The move to open a Casablanca service comes as Royal Air Maroc, the Moroccan national carrier, prepares to join Oneworld. The airline's entry to the global alliance is expected in January 2020.
Speaking following the Philadelphia-Casablanca announcement, Raja said Royal Air Maroc's impending Oneworld membership was a deciding factor in the US carrier's decision to open the route.
"Royal Air Maroc operates a hub in Casablanca and we envisage they will develop it into a connecting hub, enabling them to connect all of Africa to the US," he said.
"So by flying from Philadelphia to Casablanca we can start tying our networks together and we can start developing more markets in Africa [so we can] fly there from our hubs in the US."
Raja added it was "the first step to us really developing an Africa network". He said: "When we have partners, we really want to fly to their hubs and be able to use their networks to grow our own. It's the start of more things to come in our long-haul system."
According to data from OAG Schedules Analyser, Delta Air Lines is the only US carrier to offer service to Africa. It flies from New York JFK to Accra, Dakar and Lagos, while from Atlanta is flies to Johannesburg and Lagos.
Royal Air Maroc, meanwhile, operates four routes between Casablanca and the US. It serves New York JFK twice a day; Washington Dulles six-weekly; and Boston and Miami both three-weekly.
In addition to American's planned entry into the African market, the airline has announced four new long-haul routes for its summer 2020 schedule.
From Chicago it will open three routes to Eastern Europe, including its first flights to Krakow in Poland. On 7 May, the carrier will begin Chicago - Krakow five-weekly and Chicago - Budapest four-weekly. A day later it will start service between Chicago and Prague five times per week. The three routes will be operated by Boeing 787-8.
American began flying Budapest and Prague seasonally from Philadelphia in 2018. However, it will be the only US carrier providing service to Krakow, Budapest and Prague from Chicago.
"There's strong local demand to Eastern Europe in Chicago, and it's important that we provide more service for our customers to visit family and friends or explore a new part of the world," said Raja.
He added that American would continue to deemphasise Chicago as a transpacific hub but add further transatlantic routes from the city.
Finally, American has confirmed that it will add three weekly flights from Dallas-Fort Worth to Tel Aviv in Israel from 9 September 2020, operated by Boeing 787-9 aircraft.
It said the route would offer the "most efficient routing to US tech cities like Austin, Texas, and San Jose, California, in addition to one-stop service to 33 new cities in the US".
American last served Tel Aviv from Philadelphia in January 2016.
Raja added: "As many of our customers and team members will point out, Tel Aviv has been our largest unserved city in the American Airlines network until now.
"Flying it from DFW makes all the sense in the world. For one, the North Texas economy continues to boom with a lot of business going back and forth to Israel.
"Also, when you look at the interior of the country it's really underserved, not just to Israel but to many parts of the world. No place connects the interior of the US than DFW."