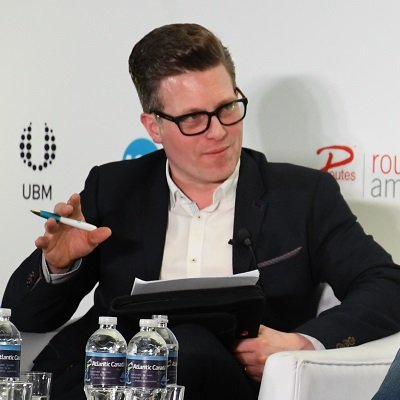 Nigel Mayes is the senior vice president, consulting & product development at ASM. Nigel has more than 15 years' experience in route development and is responsible for product development at ASM.
The sister company to Routes, ASM is the world's leading route development consultancy and has supported the creation of new air services since 1993.
---
Route 1: Delhi – Bangkok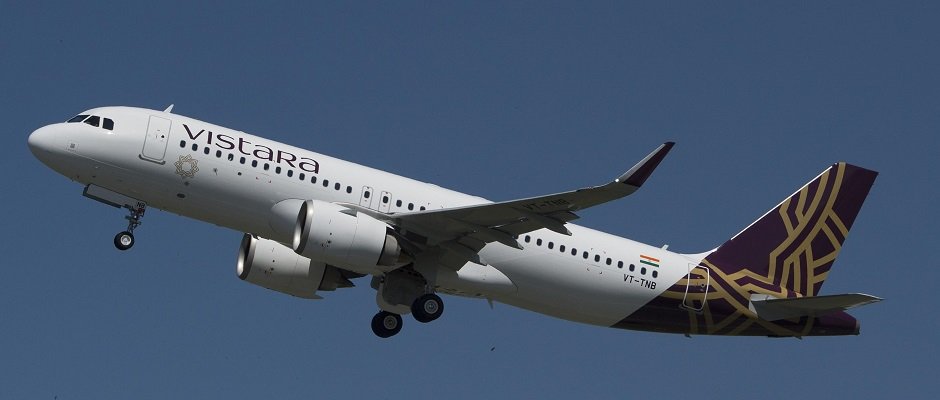 Data
| | |
| --- | --- |
| Carrier | |
| Aircraft | Airbus A320 |
| Frequency | Daily |
| Start date | 27 August 2019 |
| Distance | 2,948 km |
| O&D traffic demand (2018) | 625,732 |
| Growth % YOY | 10.8% |
| Average one-way fare $ (2018) | $124.08 |
Insight
Indian full-service carrier Vistara has swiftly followed up news of its second international route with plans to open a third. The airline will start daily flights from Delhi to Bangkok in Thailand from 27 August 2019 on board Airbus A320 aircraft.
The launch comes after Vistara, a joint venture between Singapore Airlines and Tata Sons, confirmed Dubai would become its second overseas destination with daily flights from Mumbai. It began its first international route between Delhi and Singapore on 6 August 2019, while Mumbai - Singapore started a day later.
The airline will use its Airbus A320neo aircraft with three-class cabin configuration to fly to and from Bangkok Suvarnabhumi. OAG Schedules Analyser shows it will compete with Air India, SpiceJet, Thai Airways International and Go Air on the route. NokScoot also operates between Deli and Bangkok Don Mueang.
Jet Airways, the Mumbai-based carrier which suspended operations in April, previously operated two daily flights between Delhi and Bangkok Suvarnabhumi, which increased to three daily in December 2018.
---
Route 2: Kuwait City – London Gatwick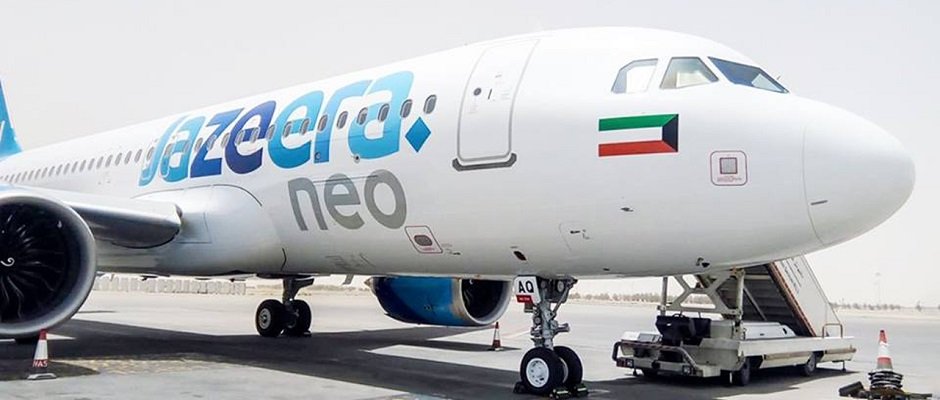 Data
| | |
| --- | --- |
| Carrier | |
| Aircraft | Airbus A320neo |
| Frequency | Daily |
| Start date | 27 October 2019 |
| Distance | 4,649 km |
| O&D traffic demand (2018) | 282,572 |
| Growth % YOY | 2.0% |
| Average one-way fare $ (2018) | $695.49 |
Insight
Kuwait-based Jazeera Airways is launching a new route to the UK later this year using its Airbus A320neo aircraft. The low-cost carrier will begin daily service between Kuwait City and London Gatwick from 27 October 2019. According to the airline, it is the first new service from the UK to Kuwait in 55 years.
British Airways currently operates daily between Kuwait and London using Boeing 777, while Kuwait Airways flies 13 times per week between the two cities using mainly Boeing 777-300ER aircraft. Both carriers fly to London Heathrow, rather than Gatwick.
At 4,649km, Jazeera's Kuwait City - London Gatwick route will become one of the furthest in the world to be operated by A320neo. OAG Schedules Analyser shows the current furthest is Siberia Airlines' flight between Moscow Domodedovo and Tenerife South at 5,256 km. Jazeera currently has one A320neo and nine A320-200s in its fleet.
---
Route 3: Addis Ababa –
Bengaluru

Data
| | |
| --- | --- |
| Carrier | |
| Aircraft | Boeing 737-800 |
| Frequency | Four-weekly |
| Start date | 27 October 2019 |
| Distance | 4,266 km |
| O&D traffic demand (2018) | 2,681 |
| Growth % YOY | 11.6% |
| Average one-way fare $ (2018) | $374.96 |
Insight
Ethiopian Airlines is to add a third destination in India with plans for a four-weekly non-stop passenger service between Addis Ababa and Bengaluru (Bangalore). The route will begin on 27 October 2019 using Boeing 737-800 aircraft. According to OAG Schedules Analyser, the Star Alliance member currently serves Mumbai twice-daily and Delhi 12 times per week. It also operates freighter flights to Bengaluru, Ahmedabad, Chennai, Mumbai and Delhi.
Bengaluru is the capital of the Indian state of Karnataka and dubbed the 'Silicon Valley of India', serving as a centre of technology and innovation. The city's Kempegowda International Airport continues to grow rapidly with year-on-year capacity accelerating to 19 million departure seats in 2018, up 28 percent compared with the previous 12 months. Addis Ababa will become the only destination in Africa to be served from Bengaluru.
Data from Sabre Market Intelligence shows Ethiopia - India O&D traffic of 59,500 two-way passengers in 2018, a rise of 42.6 percent compared with 2013. However, the Bengaluru to Addis Ababa schedule has been timed to allow connections to the airline's extensive network in Africa. Sabre data shows more than 276,700 passengers travelled from India to Ethiopia last year and 77 percent of those travelled to an airport beyond Ethiopian's Addis Ababa hub. Johannesburg, Nairobi and Khartoum were the top three destinations.
Source: Sabre Market Intelligence
---
Downloads
Aviation reports and resources to help you to understand your markets, engage with your key business partners and create new routes.
The Power of Route Forecasting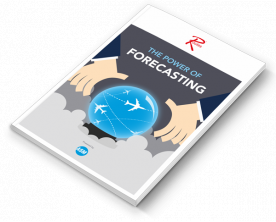 This new white paper examines how forecasting works and why it's important to both airports and airlines.
Indirect Traffic: The Key to New Routes?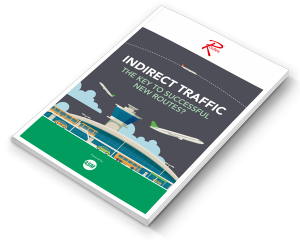 Indirect routes are often regarded as a pathway to successful new routes - but what are the facts behind the theory?
Fundamentals of Route Development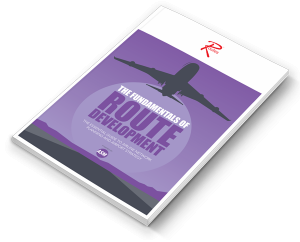 This guide explains the rules of route development and presentation advice when pitching to potential partners.