Bulletin board: aviation industry news round-up
This week: Air China to end Hawaii route; Delta shakes up regional partnerships; Gulf Air reports record half-year passenger numbers and more.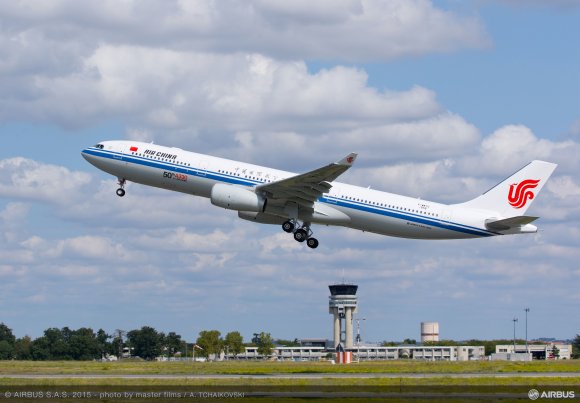 A round-up of news from the aviation industry this week.
Air China to end Hawaii route
Air China is to suspend its three-weekly Beijing - Hawaii route from 27 August 2019 following a review of its network.
In a statement published on its website, the carrier blamed "network layout, capacity arrangement and other reasons" for the cancellation of the route. It has served Honolulu from Beijing Capital since April 2014, currently using Airbus A330 aircraft.
According to OAG Schedules Analyser, the only other non-stop service between mainland China and Hawaii is China Eastern's six-weekly Shanghai Pudong - Honolulu route.
Delta shakes up regional partnerships
Delta Air Lines is understood to be reducing its airline partners from five to three. It will end its Delta Connection regional partnerships with GoJet Airlines and Compass Airlines.
This leaves Endeavor Air, SkyWest Airlines and Republic Airways as the carriers operating as part of the programme.
Republic Airways will acquire an additional 30 Embraer 175 regional jets for operation with Delta, while SkyWest Airlines has ordered seven E175s.
The SkyWest Airlines order is instead of seven previously-announced Bombardier CRJ900s that were to be financed by Delta and scheduled for delivery in 2020.
Chip Childs, chief executive and president of SkyWest, said: "We are pleased to further strengthen our Delta partnership with the addition of these dual-class aircraft.
"We believe the placement of these aircraft in sestern hubs will help us continue to enhance our overall efficiency and product."
Separately, SkyWest has cancelled its previously announced order for three new E175 aircraft scheduled for service with Alaska Airlines in 2021.
Gulf Air reports record half-year passenger numbers
Gulf Air, the national carrier of the Kingdom of Bahrain, has reported a record 3.2 million passengers during the first half of 2019, up from 2.6 million a year ago. Load factor was 77.4 percent during the period, in comparison to 74.3 percent in first half of 2018.
Chief executive Krešimir Kučko said: "With greater capacity and number of seats, it was challenging to hit greater seat load factors however we managed to achieve this goal.
"Our passengers are proving to be more loyal and we see returning customers since the launch of our new fleet products the Boeing 787-9 Dreamliner and the Airbus 320neo."
Earlier in the summer, Gulf Air started operations to its new seasonal destinations Malaga in Spain and Salalah in Oman.
Finnair operates biofuel flights
Finnair has this week carried out its first flights using a biofuel blend as part of its carbon decreasing initiative.
On 5 and 7 August, the Finnair flight departing San Francisco Airport bound for Helsinki was flown with a biofuel mix of 12 percent. The airline said this reduced total C02 emissions for the two flights by approximately 32 tonnes.
Finnair's biofuels partners in San Francisco are SkyNRG and World Energy, while Shell Aviation provided logistics and supply chain support for the project. The sustainable biofuel is produced from used cooking oil in California, which does not compete with food production or the agriculture industry.
Domestic performance fuels Azul growth
Brazil's Azul has enjoyed a jump in the number of passengers transported during the second quarter of the year, outpacing its capacity growth.
The airline said passenger traffic (RPK) increased 21.3 percent to 6.86 million in the three months to the end of June on capacity growth of 15.5 percent. Domestic traffic rose by 28.3 percent to 5.25 million passengers.
Azul posted a profit of 345 million reais in the quarter, compared with a loss of 791.4 million reais during the second quarter of 2018.