A quick chat with…Trent Banfield
Routesonline catches up with Trent Banfield, manager of international operations and aviation development at Tourism Australia.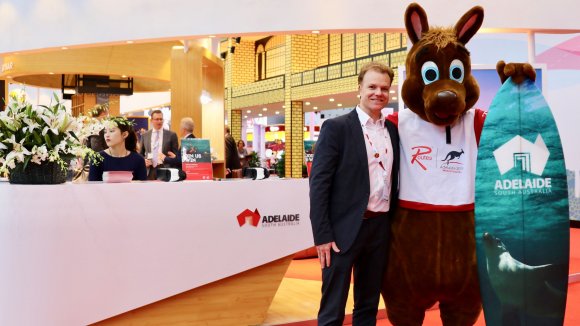 Who are you and what do you do?
Trent Banfield from Tourism Australia. I'm based in the Sydney office and I run a small team that works with all of our overseas offices located in 15 countries. I also have an 'aviation development' remit which sees me working closely with Australia's international airports and the state and territory governments to help attract new air services into to Australia.
What are the best and worst parts of the job?
I love the variety in my job. I can have contact with people in our Tokyo office and then Frankfurt and also Los Angeles (and everywhere in between), often all in the same day. It can be difficult to keep up with the world and all the time zones which is a downside I guess. The aviation side of things is probably my favourite part of the job as you can see the immediate impact a new route can have in opening up a destination; it's a quantifiable thing and the commercial nature of the industry cuts through some of the other noise.
What are the biggest challenges and opportunities at the moment?
I think it's around getting the balance right between opening up access to destinations through aviation and also ensuring the sustainability of those destinations. We all know that over-tourism is the enemy, however achieving a critical mass can see places flourish that may otherwise lack basic infrastructure and can also help to produce a visitor economy where people can live and work in the locations they love.
Who do you admire most in the industry and why?
I have a lot of respect for some of the older generation in the industry. Those people who adapt with the changes in the industry to remain relevant while also tapping into their years of experience. Someone like Richard Branson is an obvious choice but it's often those less famous people in the industry who I admire; the ones who just get on with it and have fruitful longevity in their field. Closer to home, Peter Harbison, executive chairman of CAPA, is someone who I've always looked up to since I started in the industry during the 2000 Sydney Olympics.
What do you get up to outside of work?
It's no secret that surfing is my main passion and I often get out in the water before work (#TrentsSURFreport). Spending time in the waves and also at the snowy mountains this time of year with my wife and kids is the best there is!
What is your guilty pleasure?
I do like the odd tipple; a hearty glass of Barossa Shiraz (South Australia) and occasionally a fine single malt whisky (from Tasmania).

What destination is on your bucket list?
I'm still yet to go heli-skiing in Alaska or New Zealand.

Favourite Routes event?
I have to say World Routes 2019, Adelaide, Australia right?!
---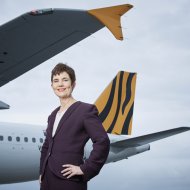 Merren McArthur, chief executive of Tigerair Australia; Jaan Albrechtn chief executive of SAUDIA; and Martin Gauss, chief executive and chairman of airBaltic are just some of the high-profile names speaking at World Routes 2019.