United firms Tokyo Haneda routes
United Airlines will begin service between four of its US hubs and Tokyo's Haneda International Airport from next spring.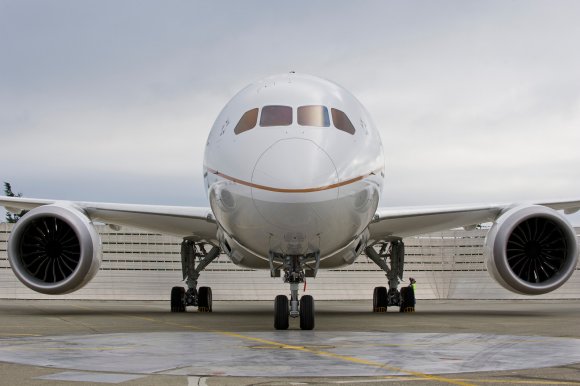 United will begin operating new non-stop routes between Chicago, Los Angeles, New York Newark and Washington D.C. and Tokyo Haneda International Airport from 28 March 2019, the airline has confirmed.
With the start of these new routes, the airline will no longer serve Narita from Chicago and Washington D.C. and will shift these flights to Haneda, which is closer to Tokyo city centre than Narita.
However, daily service between Narita and Denver, Guam, Honolulu, Houston, Los Angeles, New York/Newark and San Francisco will continue. United currently only serves Haneda from San Francisco.
"With service beginning next spring, we look forward to providing convenient service for the Olympic Games Tokyo 2020, and beyond," said Patrick Quayle, United's vice president of international network.
"United has offered non-stop service between the US and Japan for more than 40 years and we are excited to expand our Japan network at Tokyo's Haneda Airport and continue to be the largest US carrier to Japan."
The planned new routes comes after the US Department of Transportation granted approval for the launch of 12 new flights between cities in the US and Haneda for the start of the summer 2020 season.
The additional slots are being made available after a deal was reached to allow civilian movements through airspace controlled by the US Air Force's Yokota Air Base.
United applied for six of the 12 Haneda slots and was successful on four of them. It wasn't granted approval for daily flights from Houston George Bush and Guam's A.B. Won Pat International.
United's approved new Haneda slots:
Chicago using Boeing 777-200
Los Angeles using Boeing 787-10
Newark using Boeing 777-200
Washington Dulles using Boeing 777-200
The DOT has also given final approval for American to operate a daily flight between Haneda and Dallas Fort Worth International Airport and a second daily flight between Haneda and LAX - Los Angeles World Airports.
Delta has been granted five new routes to Haneda, connecting the airport with Seattle-Tacoma International Airport, Detroit Metro Airport, Hartsfield - Jackson Atlanta International Airport, Portland International Airport (PDX) and Honolulu International Airport.
Lastly, Hawaiian Airlines has been granted one additional daily Honolulu to Haneda frequency.