Bulletin board: aviation industry news round-up
This week: Wizz to begin London Southend operations; Avianca Brazil departs Star Alliance; Air New Zealand names interim CEO and more.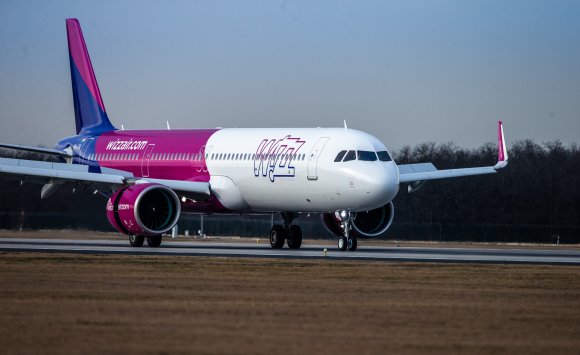 A round-up of news from the aviation industry this week.
Wizz to begin London Southend operations
Central and Eastern Europe low-cost carrier Wizz Air is to begin operations at London Southend Airport and launch two new services from its London Luton base.
From the winter 2019-20 season, the airline will offer flights from London Southend to Bucharest in Romania and Vilnius in Lithuania. London Southend – Bucharest will operate on Monday, Wednesday, Thursday, Friday and Sunday from 22 November, while London Southend – Vilnius will be on Tuesday and Saturday from 23 November.
As a result of the new routes, London Southend expects to welcome an additional 250,000 passengers in the first year of the five-year agreement as it aims to hit a target of five million passengers per year by February 2023.
In addition, Wizz Air will launch two new routes from London Luton to Castellón, the Spanish city situated between Benicàssim and Valencia, and Vienna, the capital of Austria. London Luton – Castellón will be twice-weekly from 9 December 2019, while London Luton – Vienna will be daily from 1 July 2020.
Avianca Brasil departs Star Alliance
Ocean Air Linhas Aéreas, formerly Avianca Brasil, will cease to be a member of the Star Alliance from 1 September 2019.
The airline's withdrawal follows several months of bankruptcy protection and the withdrawal of its Air Operator's Certificate (AOC) by Brazilian regulator ANAC.
Jeffrey Goh, chief executive Star Alliance, said: "Initially joining Star Alliance in 2015, Avianca Brasil made important contributions to our customer proposition in the Brazilian market, and we regret this unfortunate development.
"I wish to stress that the exit of Avianca Brasil in no way affects the membership of Avianca SA, our valued member based in Bogota, Colombia, which continues to be a significant contributor to the Alliance in South America."
Eleven of the Star Alliance member airlines offer direct services to and from Brazil: Air Canada, Avianca, Air China, Copa Airlines, Ethiopian Airlines, Lufthansa, SWISS, South African Airways, TAP Air Portugal, Turkish Airlines and United. Taken together, the airlines operate 588 weekly flights from 11 domestic points in Brazil to 17 Star Alliance hubs.
Air New Zealand names interim CEO
Air New Zealand has appointed an interim chief executive to take the reins once Christopher Luxon leaves the role on 25 September 2019.
Jeff McDowall, currently chief financial officer, will assume the position on an interim basis, while Stephan Deschamps, general manager for corporate finance, will be acting CFO.
The Star Alliance carrier said that McDowall "is not seeking permanent appointment to the role". A global search for Luxon's permanent successor is therefore underway.
"We are fortunate to have a talented executive team who are united in their support of Jeff to lead them and the business as acting chief executive officer during this interim period," said board member Therese Walsh, who is overseeing the CEO recruitment process.
Saratov's new airport opens
Flights have begun to the new Gagarin International Airport in Saratov, south-west Russia.
Located approximately 20km north of Saratov, the new airport replaces the existing Tsentralny Airport as the primary commercial airport for the region. It is expected to handle about one million passengers per year.
The airport, named after Russian cosmonaut Yury Gagarin, handled 1,938 passengers and 22 aircraft movements on the first day of operations on 20 August.
Services were operated by Aeroflot, Pobeda, Nordwind Airlines, S7 Airlines and UTair Aviation.
Viva Aerobus launches first
Chicago routes
Viva Aerobus will launch its first services to Chicago this winter, with seasonal routes from Guadalajara, León, Monterrey, Morelia and Zacatecas. Flights will begin on 7 December 2019 and will be available until 13 January 2020.
These services are designed mainly to meet the needs of the migrant population returning to Mexico for Christmas. Chicago has one of the largest Mexican populations in the US.
"With these new routes we generate more possibilities for families and friends to meet in a holiday season full of celebrations," said Juan Carlos Zuazua, chief executive of Viva Aerobus.
"What's more, Chicago is also one of the most visited American cities by Mexicans and a strategic economic centre that we will link with some of the most prominent cities in Mexico."