Interview: All smiles in Athens
Always innovative in terms of its B2B marketing, Athens International Airport's Ioanna Papadopoulou has a fresh new creative ready for World Routes in Adelaide, following on from its successful 'Do the mATH' and 'Signature PairFume' campaigns.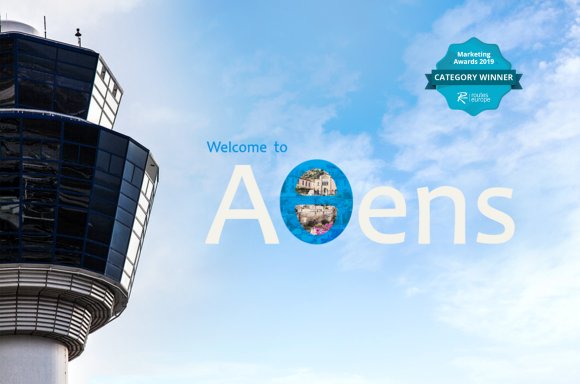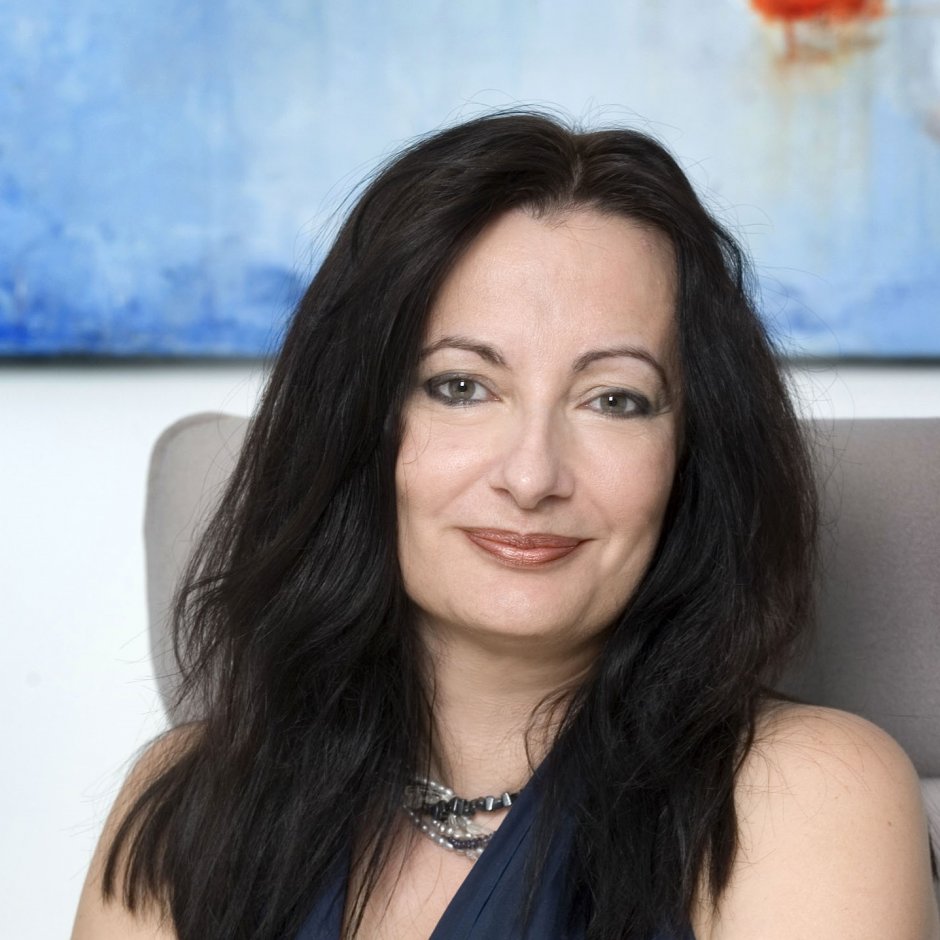 Much of the Greek capital city airport's achievements can be attributed to its highly effective B2B marketing campaigns aimed at airline network planners, a task which is headed up by Athens International Airport's director of communications and marketing, Ioanna Papadopoulou.
As part AIA's Route Exchange membership, she explains the reasons for the airport's enviable growth record and why her team are… all smiles.
Find out more about Athens International Airport on Route Exchange
AIA is well-known for its eye-catching and innovative B2B aviation marketing campaigns, what can we expect from your team in Adelaide?
"We always receive great feedback from our airline partners about our unique creative ideas on B2B marketing. This year we think we are really going to make people happy with the 'AuTHENtic Smiles' campaign. Greece is renowned for its sculptures and statues, and we are adding a modern and more global twist to that, as we seek to celebrate not the old Greek gods and heroes, but the…new ones coming from different parts of the world.
"Our creative features "statues" of the new types of travellers we see in our check-in and arrivals halls – and those that we want to see more of. These include: the European hipster; the Chinese travel blogger; the African teacher; the Australian park ranger; the American Grammy Award winner; the Arab businessman; and the Indian Bollywood actress. They are all wearing their own…AuTHENtic Smiles because they have already experienced what the city has to offer – and they want to come back again and again!
"What we are trying to illustrate to new and existing airline partners in this campaign is that we are, as always, firmly committed to join forces with them to keep attracting the contemporary traveller onto their flights to / from Athens and offer the authentic travel and airport experience.
"While our creative campaigns are meant to be fun and enjoyable, there is of course a serious side to them too. We want potential carriers to remember our key marketing messages, whether it's our risk-sharing policy through our 14 different new Incentives or the substantial marketing support that we offer to our airlines, within the country's macroeconomic environment which is continuously improved; we know that our innovative incentives and marketing approach has helped us deliver new route successes over the years."
As a result of your pioneering B2B campaigns, traffic records continue to be smashed year after year at AIA – is your continued growth sustainable?
"Absolutely! The airport's passenger throughput has nearly doubled [+93 percent] between 2013 and 2018, and we passed the 24 million passenger mark last year for the first time. That trend has continued into 2019, with traffic up by 7 percent between January and July in 2019 to 14.2 million, aiming for yet another record year for Athens. AIA is consistently increasing its traffic beyond the major European airports' average.
"We keep growing because we are not reliant on just a handful of markets to deliver our growth. This year we are serving 56 countries, and of those which were operated to in 2018, 38 countries have delivered growth in the first seven months of 2019, illustrating the strength of our diverse market portfolio.
"Indeed, seven of our top ten international markets have witnessed a double-digit traffic increase over the period, led by the US which has grown by 20 percent year-on-year. This impressive result was helped by the start of American Airlines' service to Chicago which began in May, and Norwegian's New York JFK flight that commenced in July. In S19 we now have 46 weekly flights to the US with five different carriers.
"While domestic traffic also continues to increase at AIA, unlike the trends experienced in many other European countries, it is in overseas markets where we are observing the most robust growth, as the foreign international tourism arrivals, which increased by 119 percent during the years 2013-2018, rose by 12 percent to 2.7 million during the first half of 2019. This development is being driven by the continued city break revolution which is happening in Athens.
"Last year nearly 1.9 million 'city breakers' visited ourCity of the Violet Crown* ­─ in the first six months of 2019 we have already welcomed over 1.3 million visitors to Athens, up 35 percent over the same period in 2018. Five years ago, those visitors seeking a getaway to the city represented just 11 percent of foreign O&D travellers, in 2018 that had risen to 43 percent, and we expect that figure to climb higher again this year. People have stopped using Athens merely as a stopover en route to the Greek islands and are taking advantage of what the city has to offer."
Those impressive statistics must be enticing to carriers seeking to tap into that fresh demand for travel?
"Undoubtedly, having this type of new dynamic demand is very interesting for prospective airlines, particularly when talking with the LCCs. It certainly helped a number of airlines to secure bases to Athens, from Ryanair in 2014, to Volotea and Ellinair in 2018 establish a substantial number of inbound services (Wizz Air) , more destinations and frequencies (easyJet), as this type of passenger is an important component to their traffic, along with VFR of course.
"That said, Athens' attractiveness as a city break destination has also helped home-based Aegean Airlines add fresh spokes to its network and facilitated new services and extra frequencies from a substantial number of traditional carriers."
For those that might not know, and given the city break boom being experienced, what does Athens have to offer as a destination?
"It has the A to Z of over 3,000 years of history, from the Acropolis to the Temple of Zeus. As well as these well-known pillars of Western history and the treasures of the Museum of Acropolis and the National Archaeological Museum, the city has a sophisticated side, being a vibrant cultural capital with a chaotic but charming character with its numerous shops, restaurants, cafés, galleries, bars and its buzzing night-life.
"For those feeling a bit more energetic, the hills around Athens are great for hiking and cycling, while numerous beaches in the city's southern coast – 30 minutes' away from the city-centre- are a must for swimming, sun-bathing and relaxing just before enjoying 'ouzaki' and leisurely lunches in the shade of pine and bitter-orange trees. The Saronic Gulf is not far away, with yachting, fishing and all the usual water sports on offer, as well as our local beaches of course!
"It is true that Athens was revitalised following the investment directed towards the successful 2004 Olympics. The city's new ultra-modern metro system and motorways have drastically improved accessibility to make the city easily negotiable these days."
Sounds like Athens has all the foundations in place for an enjoyable city break. Are there any infrastructure developments at the airport?
"As you would expect, with the sustained high levels of growth that we have been experiencing, comes of course the need for our infrastructure to respond with further operational flexibility. To satisfy that requirement, construction is almost coming to an end on our South Wing Expansion project.
"This is the non-Schengen part of the main terminal and includes an €18m, five-level 14,950 sq m extension of the facility aimed at increasing the number of check-in counters, enhancing passenger flows in the security screening and passport control areas, and increasing the BHS capacity. The operational parts of the build are now complete, with the remaining commercial sections scheduled to be finished by December 2019."
What have been the major highlights of 2019 for AIA, and what can we expect from the winter 2019/20 season?
"In 2019 we have already welcomed 37 new services, including 13 new destinations and 6 new airlines. AIA's peak week seats and frequencies have both increased year-on-year, but it's in our ASKs where we have seen the most marked rise this summer, demonstrating a double – digit growth.
"This spike in ASKs is being driven by our recent, spectacular medium- and long-haul route additions in S19, namely Oman Air to Muscat, Saudi Arabian Airlines to Riyadh and Jeddah, Royal Air Maroc to Casablanca, all new carriers for AIA, and the new US routes previously mentioned with American Airlines and Norwegian.
"Looking ahead to winter 2019/20, Laudamotion will be another new carrier for AIA, when it begins a daily service from Vienna, while Wizz air has already added Kyiv and Vienna in its Athens network. Furthermore, Arkia airlines will add Athens to its network with 3 weekly frequencies from TLV.
"Our number one carrier Aegean Airlines continue their successful network development strategy, adding flights to Casablanca, Dubrovnik, Luxembourg and Marrakech this winter, while Ryanair is planning to add operations to Barcelona, Madrid, Tel Aviv, Kyiv Boryspil and Nuremburg. We are also looking forward to seeing Oman Air, Saudia and RAM continue the services they started this summer into the winter months and certain highly important long-haul developments are under way for the Summer 2020.
"In addition to our route development achievements, we were thrilled to have triumphed in the highly sought-after Routes Europe Marketing Award earlier this year in Hannover, in the over 20 million annual passenger category. We were really honored and delighted because our airline partners have recognised AIA's achievements in firstly attracting them to serve the airport, but then to make their services sustainable and successful.
"Sincerely thanking our airline-partners that voted for us, we look forward to competing in the awards at World Routes in Adelaide later this month."
*In one of its surviving fragments (Fragment 64 ), the lyric poet Pindar wrote of Athens: "City of Light, with thy Violet Crown, beloved of the poets…".