Interview: JetBlue's expanding horizons
As JetBlue prepares to leave its teenage years behind, it is entering its third decade armed with a new fleet of Airbus jets and an appetite to expand into new untested markets.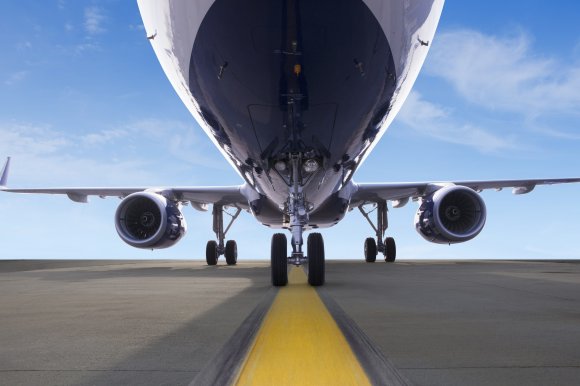 Since JetBlue began flying in 2000, the US carrier has sought to enter markets that are overpriced, underserved, or both. It's a strategy that has stood it in good stead, stimulating demand and undercutting prices offered by some of the major legacy carriers.
So when the airline gathered together more than 1,300 staff at its hangar in New York earlier this year to make one of the biggest announcements in its 20-year history, news of its planned entrance to the transatlantic market was not wholly unexpected.
While the New York- and Boston-London markets are far from being underserved, they are arguably overpriced. Joanna Geraghty, the carrier's president and chief operating officer, described fares, particularly at the premium end, as "enough to make you blush". London is also the largest destination not served by JetBlue from both New York and Boston.
But entering the lucrative transatlantic market dominated by immunised joint ventures is not for the fainthearted, as other new entrants have found out to their detriment. Latvia-based carrier Primera Air attempted to ride the low-cost transatlantic wave but was dragged under in 2018 amid fierce competition, aircraft delays and spiralling costs.
WOW air, which pursued a Europe - North America connecting strategy via its hub in Iceland, also disappeared from our skies this year, while long-haul low-cost pioneer Norwegian has struggled to make its transatlantic routes profitable, recently ending service between Ireland and the US.
It's clear that the major US carriers and their European counterparts on the other side of the pond are refusing to give away market share without a fight. Even before JetBlue's announcement, Virgin Atlantic and Delta announced plans flights from London Gatwick to Boston Logan and New York JFK from summer 2020, meaning the partnership will offer up to 18 daily flights between the destinations.
Transatlantic gamble?
JetBlue only plans to join the fray in 2021 with the launch of flights from both New York JFK and Boston Logan to an undetermined London airport, but entering such a competitive environment surely presents huge risks. So is it a gamble worth taking? "Absolutely," says Andrea Lusso, the carrier's director of route planning.
"The transatlantic announcement and the expansion is very much a focus city strategy for us. It's a New York and Boston strategy; it's not really a Europe strategy," he explains. "When you look at the type of markets we serve from New York and Boston, cities like London and Paris fit very well in those portfolios.
"We understand that the environment is very challenging and it's a different competitive strategy from what we've been dealing with for the first 20 years of JetBlue.
"That said, when I look at the history of incumbents and the carriers who have tried to enter the market and failed, we are uniquely positioned because we're not a low-cost carrier and we're not a legacy carrier. We fall somewhere in the sweet spot between those two."
Lusso believes the economics of new longer-range aircraft joining its fleet, coupled with its premium Mint product, will allow the airline to gain a sustainable foothold. JetBlue intends to launch service to London using the single-aisle Airbus A321LR, which is able to fly routes of up to 7,400 km.
The carrier has also opted to convert a further 13 orders to Airbus' newly launched A321XLR, which can fly up to 8,700 km. This will allow it to go even deeper into Europe once deliveries start in 2023.
"It's still early days but the reason we made those two orders is because we see a lot of opportunities in Europe," adds Lusso. "The A321LR is a great aircraft to reach the western side of Europe, but we know that there are opportunities that expand all the way beyond that into Central and Eastern Europe.
"We're still looking at everything that the aircraft can do. This is primarily a north east-based strategy, but we have just as much of a focus in Florida as we do in the north east. If the aircraft allows us to expand further from Fort Lauderdale that would be in consideration."
JetBlue's Mint premium class of service, introduced in 2014, will undoubtedly be key to making the new routes a success. The product, which includes lie-flat seats and "artisanal dining", is currently available on 35 aircraft but will increase to 60 to 80 aircraft by 2025.
The ability to offer connecting service to London through JetBlue's New York and Boston hubs will likely prove attractive to high-fare-paying business travellers, while at the same time strengthening domestic routes.
---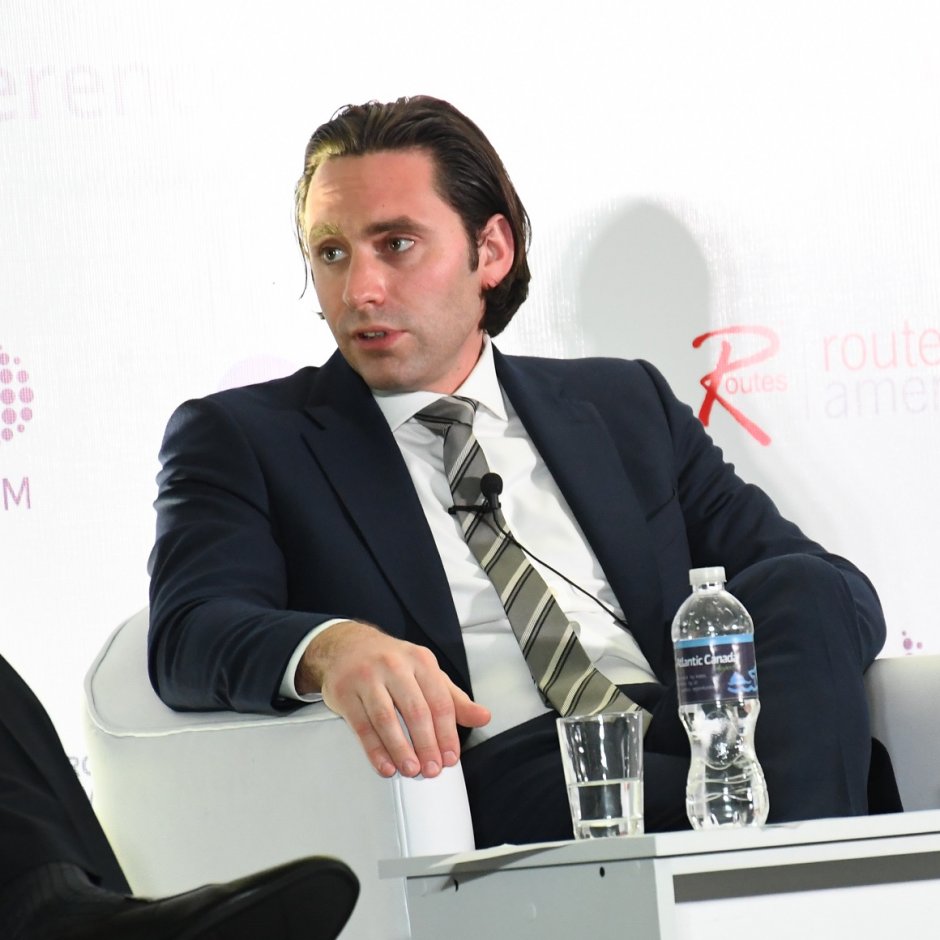 Hear from Andrea Lusso at World Routes 2019. Andrea will be taking part in a panel debate on game-changing aircraft, as well as delivering an Airline Briefing session.
See the full Conference Programme
---
Boston battleground
Bolstering its position in Boston is a particular focus given the escalating rivalry with Delta Air Lines. The SkyTeam member has been solidly building up its presence in the Massachusetts capital and this summer upgraded Boston from a focus city to hub status.
Both Delta and JetBlue have a stated goal of aggressively growing their operations to 200 daily departures over the next two years, up from about 140 and 175 respectively at their peak. OAG data shows Delta currently offers about 107,000 departure seats, compared with 142,000 with JetBlue.
"We've been focusing on Boston for well over ten years, and our customers love the product and service," says Lusso. "We are confident in our point-to-point strategy, and we understand we inevitably attract competition because of our success."
JetBlue's growth in Boston for the rest of the year will come mainly in the shape of increased frequencies to business-heavy markets such as Washington National and Newark. Delta, meanwhile, is adding new daily non-stop flights to Chicago, Newark and Washington National.
Further expansion for both is planned, with Delta taking over Terminal A, which will add five gates, and JetBlue increasing its footprint from 24 gates today to 30 gates by 2021.
In 2020, the first of 70 A220-300s will also join JetBlue's fleet, gradually replacing its Embraer E190s. "Our A220s will naturally have a heavy presence in Boston as it's one of our biggest E190 footprints today," says Lusso.
"But the aircraft can do a lot more than the E190 can, which is part of the reasons why we ordered it. We will be able to fly longer stages with a higher utilisation. So you can expect to see us go further within the continent and touch more places."
Delivery delays
The addition of JetBlue's first A321neo jet is also "opening up a world of new possibilities", according to Lusso. The airline took delivery of its maiden A321neo in June and commercial flights will begin in September, before the aircraft is used to launch New York JFK - Guayaquil from 5 December.
At 4,797 km, the route will become the furthest flight in the carrier's network, eclipsing its current furthest of Boston - San Francisco by 457 km.
However, delivery delays of Airbus' biggest single-aisle model are impacting growth. JetBlue was scheduled to receive 13 A321neos this year, but now expects to receive about six. Lusso admits that some planned route launches have been postponed because of the lag.
"We always take a conservative approach to our growth, but the delays are certainly not welcome," he says. "We are working closely with Airbus to find solutions, but it doesn't make my life easy."
Lusso says JetBlue initially planned to make a double A321neo announcement when it confirmed the Guayaquil route, but the second has been postponed until 2020.
He adds: "The most prudent thing to do is to delay the growth; we don't want to cut into existing flying and we don't want to impact customers. So typically, we start by delaying some of the new markets or frequency growth."
JetBlue's planned 3 percent to 5 percent growth in the third quarter of 2019 is therefore "unusually low," largely because of "tactical cuts" made to mitigate the A321neo delays. However, Lusso says that a number of new A321neo routes will be announced during the quarter, hinting that destinations in the Caribbean and Central America with strong VFR traffic will be a target from its US hub cities.
"It's an exciting time," concludes Lusso. "The additional A321neo deliveries, the ultra-efficient Airbus A220-300s, and the A321LR/XLR will ensure further profitable growth and allow us to open up new destinations that have not been possible in the last 20 years."