Air Canada picks up route as Brussels Airlines swaps Toronto for Montreal
Air Canada has picked up the connection between Toronto and Belgium's capital Brussels after fellow Star Alliance carrier Brussels Airlines dropped the route in favour of serving Montreal.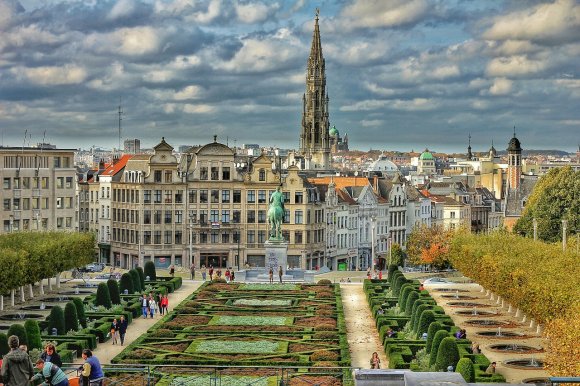 Air Canada is to introduce year-round services between Toronto and Brussels starting 1 May 2020, offering five weekly non-stop flights on board Boeing 787-8 Dreamliner.
The route will replace Brussels Airlines' flights between the two cities after the airline opted to discontinue the service from 7 January 2020. It will instead begin a five-weekly route to Montreal on 29 March using Airbus A330-300 aircraft.
With the remaining aircraft capacity, Brussels Airlines will fly year-round between Brussels and Washington DC from 20 February. The service will be offered daily in summer and four-weekly in winter.
"We are pleased to launch new non-stop, year-round flights from Toronto to Brussels, complementing our successful Montreal-Brussels service now celebrating its tenth anniversary," said Mark Galardo, vice president of network planning at Air Canada.
"This is a further expansion of Air Canada's reach to Europe and beyond. This new service will conveniently connect our extensive North American network through our Toronto Pearson global hub directly to Brussels, where our Star Alliance partner Brussels Airlines offers far-reaching connections throughout Europe and Africa."
Frederic Dechamps, senior director sales Belgium at Brussels Airlines, said: "Montreal is a real added value for the Brussels Airlines network. It is a strong market out of Belgium, with over 75,000 potential travellers a year.
"Montreal is very relevant both for business and leisure travellers, and the appealing destination can easily be stimulated for both individual and group travel. We are looking forward to adding Montreal to our portfolio."