World Routes Awards 2019 finalists - part three
In the third of a three-part feature, Routesonline takes a closer look at the individuals shortlisted in three categories of the World Routes Awards 2019.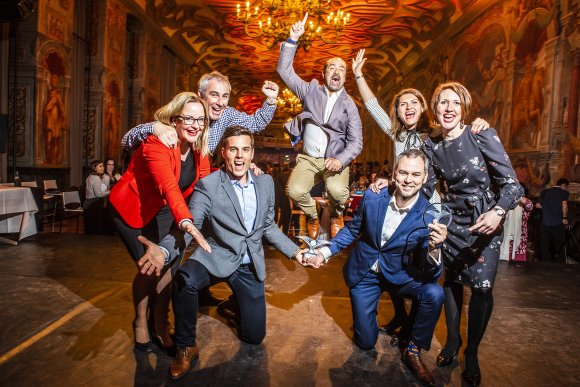 The World Routes Awards, sponsored by Sabre, will take place at the World Routes Networking Evening. The evening will be hosted by the South Australian Tourism Commission (SATC), Adelaide Airport and Tourism Australia.
This week we profile three categories: Rising Star, Individual Leadership and Overcoming Adversity
World Routes Awards 2019 finalists - part one
World Routes Awards 2019 finalists - part two
Read the shortlists in full
---
Rising Star
Alexander Keech, Sales and Marketing Representative, Vietnam Airlines
After working as an English teacher in China, Alexander Keech landed his first job in aviation 12 months ago when he took a job at Air China in London. During his first six months in the role, he took control of the Chengdu route, switching it from London Gatwick to London Heathrow. He also helped with adding triple daily schedules from Beijing to Heathrow and assisted with the introduction of the A350 on the route. Keech then moved to Vietnam Airlines in London with a focus on adding new destinations in Europe.
Eda Ermert, Network Development Analyst, Turkish Airlines
Eda Ermert joined Turkish Airlines three years ago and now works as a network development analyst, providing support to the team to analyse and develop the carrier's route network and flight schedules. Responsibilities include market research and financial forecasts for potential services; analysis of internal and external data to assess the performance of current routes; identifying strengths and weaknesses of competitors; and optimising the schedule in order to increase passenger connectivity and profitability.
Florian Bongard, Manager, Airline Marketing, Düsseldorf Airport
After six years at Paderborn-Lippstadt Airport, Florian Bongard joined the airline marketing team at Düsseldorf Airport in December 2017. He is responsible for Southern and Eastern Europe, the Middle East and parts of Asia, managing the accounts of Emirates, Etihad and Air China among others. Along with his colleagues, Bongard helped to replace traffic lost through the demise of Air Berlin, Niki and Germania. Düsseldorf Airport handled 24.3 million passengers in 2018, almost the same amount as during the record year of 2017.
Qiongfang Hu, Section Chief, Airline Development Department, Traffic Development Division, Fukuoka International Airport
Qiongfang Hu worked at Chubu Centrair International Airport (NGO) between 2013 and 2018 before moving to Fukuoka International Airport (FUK). During her career, she has worked on various B2B and B2C campaigns. Hu's work helped NGO to secure Spring Airlines flights to five cities in China, meaning the airport outperformed other large Japanese airports in terms of city links. When Delta Air Lines announced suspension of its HNL-FUK services in February 2019, she quickly engaged with Hawaiian Airlines to prepare a business case, offer incentives and help the airline secure slots.
Samuel Ferrera, Senior Analyst Network Development, Vueling Airlines
With a passion for aviation, Samuel Ferrera secured a job at Vueling in 2017 in the Spanish carrier's network planning team. Since he joined the airline, the team has completed more than 100 business cases which have ultimately led to the launch of 37 new routes, adding in excess of one million seats and 6,200 additional flights across Europe and Africa. Over the past year Ferrera has been involved in the consolidation and development of Vueling's operations in Florence, contributing to the launch of four new routes this year.
Individual leadership
Declan Power, Head of Aviation Development, Shannon Airport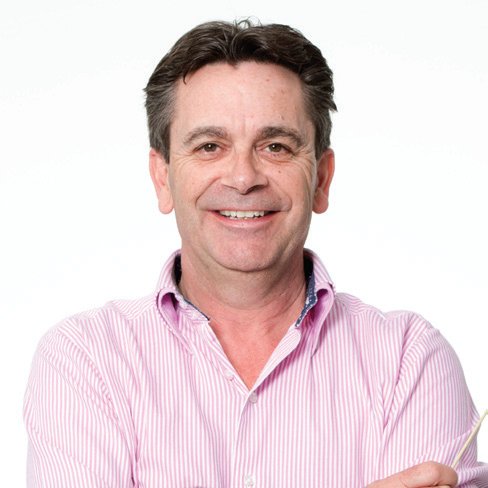 From managing the visits of the Pope, Ronald Regan and Fidel Castro to securing new airline partners and transatlantic routes, Declan Power has seen and done it all during his 40-year career at Shannon Airport. After joining the Irish airport in 1979 in the operations department, he has enjoyed "one heck of a journey" with many highs and lows. Power is currently head of aviation development at Shannon, which in 2018 celebrated the fifth consecutive year of growth by reaching 1.86 million passengers. Andrew Murphy, the airport's MD, says Power has a relentless focus on building relationships - his air miles account and social smoking habit are testament to this!
Mohamed Sallauddin Mat Sah, General Manager, Airline Marketing Division, Malaysia Airports Holdings Berhad (MAHB)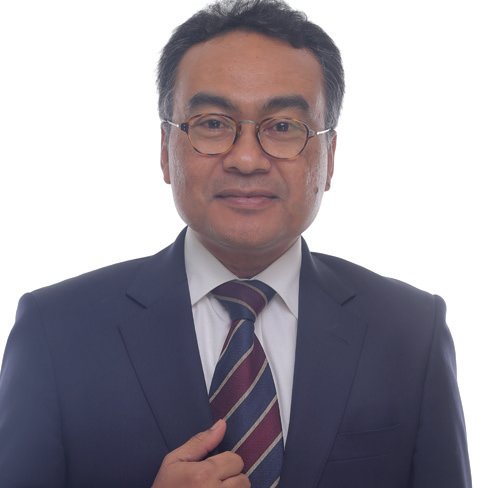 Mohamed Sallauddin has been entrusted to undertake the route development responsibilities for MAHB since joining in January 2001 but his career in the aviation industry stretches back to 1986. During his time at MAHB, Sallauddin has spearheaded the aviation marketing department, taken executive roles in the Pacific Asia Travel Association, and is a council member of the Institute of Marketing Malaysia. He has also been instrumental in the resumption of service to Kuala Lumpur by British Airways and Air China among others, as well as leading the formation of Malaysia Airports' incentive programme.
Wilco Sweijen, Route and Business Developer, Amsterdam Airport Schiphol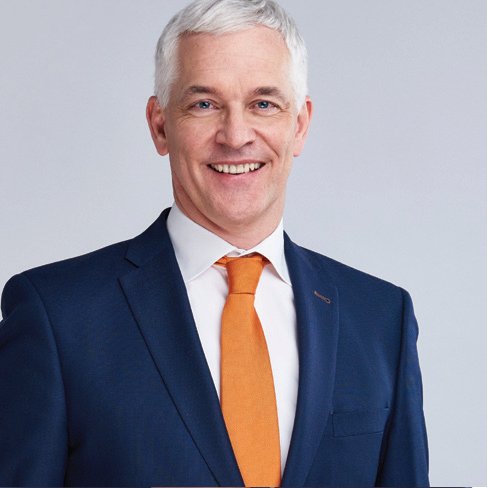 Having worked for Amsterdam Airport Schiphol for more than 30 years, Wilco Sweijen found his true calling in 1998 when he joined the airport's route development team. Back then Schiphol had 80 airlines and 220 destinations; it now boasts 108 airlines and 326 destinations in 98 countries. Sweijen's team describe him as "the most accessible and considerate leader" both among his colleagues and in the way he works with airlines. In all of the glowing testimonials received, it's clear that Schiphol's airline partners feel Sweijen is someone who can be approached for help and guidance during the good times and bad.
Jan Van de Reyd, Senior Manager Aviation Development, Brussels Airport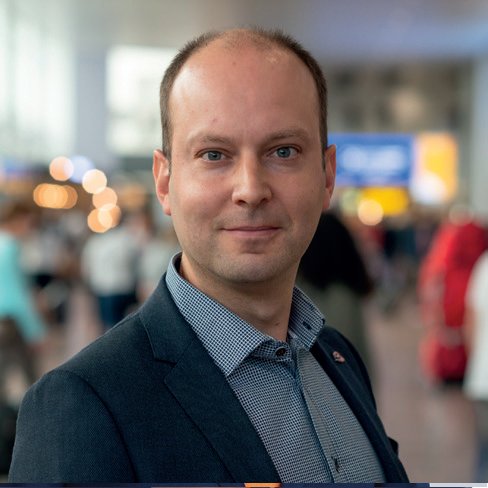 Jan Van de Reyd is a key part of Brussels Airport's award-winning aviation development team, which last year scooped the Overall Winner award at World Routes in Guangzhou. Thanks to the work of the team, the airport crossed the 25 million passenger barrier for the first time in history in 2018. Over the past two years 13 new destinations have been launched or confirmed, including Hong Kong and Shenzhen. Prior to joining Brussels Airport in 2011, Van de Reyd spent three years working as a business solutions and systems support manager at Brussels Airlines.
Chin Leong Teo, Chief Traffic Development Officer, Fukuoka International Airport
Chin Leong Teo has 16 years' experience in airport regulation, investments, consultancy and operations. After seven years at Changi Airports International (CAI), he joined Fukuoka Airport (FUK), the fourth largest in Japan, in 2018. Teo's achievements include setting up a number of traffic development teams for CAI; providing coaching and mentoring for staff; and creating a pragmatic, people-centric and fun-loving culture. In his relatively short time at FUK, the airport has already secured seven new airlines and routes to Kuala Lumpur, Yantai and Jeju among others. One testimonial described him as a "true professional".
Overcoming adversity
Brussels Airport
In the early morning of Tuesday 22 March 2016, terrorists detonated two bombs in the departure hall of Brussels Airport. Fifteen people were killed and more than 100 were wounded. A second bomb at a subway station one hour later claimed another 15 lives. The airport remained closed for 12 days following the attacks. Despite the atrocities, Brussels Airport's team managed to provide essential communication to airlines about the allocation of capacity and slots as the airport gradually resumed operations. A process then began to regain confidence and trust, with several marketing campaigns undertaken with other stakeholders. In November 2016, seven months after the explosions, traffic figures turned positive again and growth since then has been strong.
Bandaranaike International Airport
On 21 April 2019, three churches in Sri Lanka and three luxury hotels in the commercial capital Colombo were targeted in a series of coordinated suicide bombings. Bandaranaike International Airport (BIA), which itself had recovered from being attacked by terrorists in 2001, faced the challenge of a possible similar attack. This required leadership team at Airport and Aviation Services (Sri Lanka), the manager of BIA, to immediately implement heightened security measures. A special security committee was established, which worked with authorities to ensure the airport remained open during the period after the bombings.
Puerto Rico Tourism Company
Puerto Rico faced three unprecedented crises between 2016 and 2017. Firstly, the Zika virus placed a negative health and safety stigma on the destination. Secondly, the government-debt crisis resulted in the largest US municipal bankruptcy in history. And thirdly, the passing of Hurricanes Irma and Maria devastated the island destination, becoming one of the worst natural disasters faced in modern times. In the aftermath of Hurricane Maria, the Puerto Rico Tourism Company began its crises recovery management plan that included restoring core flights and re-establishing international connections. Since then it has worked to further increase air capacity, which has been one of the key facilitators of economic growth on the island since the crises.
V.C. Bird International Airport
V.C. Bird International Airport (VCBIA) on the island of Antigua is the international gateway to the eastern Caribbean, managed by the Antigua and Barbuda Airport Authority. Although sister islands, Antigua and Barbuda were affected quite differently by the category 5 Hurricane Irma which struck in September 2017. While the storm's eye passed directly over Barbuda causing much devastation, the damage inflicted on Antigua was less severe. VCBIA therefore became critical in the relief efforts. Its management needed to ensure operations resumed as soon as possible so vital supplies could be flown in. The airport then needed to work hard to ensure air connections were maintained given the economies of Antigua and Barbuda are heavily reliant on tourism.
Vietnam Airlines
In February 2019, Hanoi hosted the summit between US President Donald Trump and North Korean leader Kim Jong Un. Vietnam Airlines played an instrumental role in hosting the world's press, which descended on the country's capital to witness the meeting. The flag carrier managed to rise to the challenge by putting on additional flights to cope with demand. During the US President's visit, the airline also inked a deal with US-based aviation technology company Sabre, which has a potential value of more than $300m.