World Routes 2019: ASM's market overview
Nigel Mayes, the senior vice president, consulting and product development at ASM, offers his thoughts on the state of the global aviation market.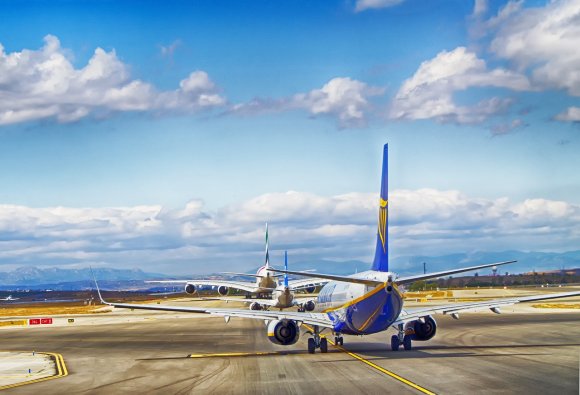 Airlines are connecting more people and places than ever before. Figures from IATA show that there are 22,000 city pairs now linked by direct flights, up by 1,300 in 2017 and double the 10,250 city pairs connected in 1998.
A total of 4.4 billion passengers took to the skies last year and growth this year is expected to be robust. The total number of passengers is forecast to rise to 4.6 billion, helped by global GDP growth remaining relatively strong at about 2.7 percent.
However, economic growth will be lower than the 3.1 percent a year ago amid continuing trade tensions between the US and China and rising uncertainty in other regions. Fuel prices have fallen since last year's high, but are still some way off levels seen in 2016 and 2017.
Total passenger demand, measured in revenue passenger kilometres (RPKs), is therefore expected to grow by 5.0 percent, down from 7.4 percent in 2018. Airlines have responded to the slower growth environment by trimming capacity expansion to 4.7 percent (ASKs).
The worldwide grounding of the Boeing 737 Max jets, following two fatal accidents that involved the aircraft's anti-stall system, has also resulted in lower capacity. According to research from OAG, there were about 40 million fewer available seats during the summer season than had been previously anticipated.
Many airlines have been forced to cancel or postpone routes, draft in alternative aircraft and restructure their schedules to accommodate for the absence of the jets from their fleet.
Elsewhere, there is a greater spotlight on the sustainability of our industry. In Scandinavia and Europe we've had the noise around flygskam, or flight-shaming, as well as governments continuous reviews on taxation and airport infrastructure.
But despite the challenges, we must not forget there is plenty to be positive about.

IATA figures show that airlines are expected to take delivery of more than 1,770 new aircraft this year, many of which will replace older and less fuel-efficient aircraft. This will expand the global commercial fleet by 3.67 percent to about 30,700 aircraft.
Such aircraft are enabling carriers to open up markets not previously possible, making the world a more connected and prosperous place.
The number of routes served by aviation is therefore set to grow to more than 58,000 this year, up from 52,000 in 2014. This will push global spend on tourism enabled by air transport up by about 7.8 percent to $909bn.
---

The founder of the renowned Routes events, Airport Strategy & Marketing (ASM) supports airports, airlines, tourism authorities, investment firms and governments in the all aspects of development of new routes through consultancy, training courses, data & analytics. ASM's airline relations, insight into how individual airlines work, and representation services result in delivery success.