Bulletin board: aviation industry news round-up
This week: Frontier to add first international route from Routes Americas host; LATAM to replace long-standing chief executive; Qatar to add Angola service; easyJet readies for record day and more.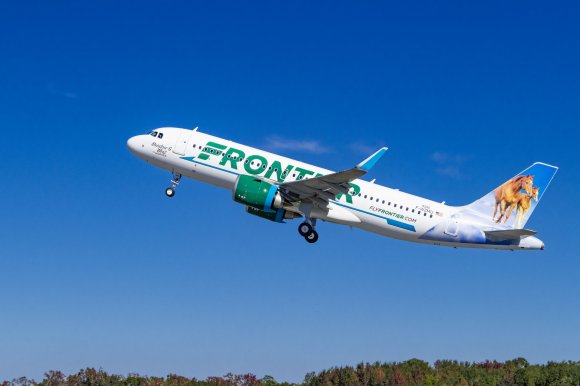 A round-up of news from the aviation industry this week.
Frontier to add first international route from IND
Low-cost carrier Frontier Airlines is to launch a non-stop service from Indianapolis International Airport (IND) to Cancun in Mexico.
The route will be the first international service from IND, which is one of the hosts for Routes Americas 2020. Operating twice-weekly on Mondays and Fridays, the seasonal route will start on 20 December 2019.
"This new Frontier flight expands the breadth of affordable international flights available to travellers out of IND, and further underscores the value the Indy airport provides with more options for more people," said Mario Rodriguez, executive director of the Indianapolis Airport Authority.
Daniel Shurz, senior vice president of commercial for Frontier Airlines, added: "We love that Indianapolis area travelers have welcomed our low-fares and friendly flying experience and look forward to continuing our outstanding partnership with the airport and community."
LATAM to replace long-standing chief executive
LATAM Airlines Group's chief executive Enrique Cueto will resign on 31 March 2020, the Chilean group has confirmed, to be replaced by current CCO Roberto Alvo Milosawlewitsch.
Cueto said: "We've made this announcement at a time of solidity and stability for the company. Today, we offer unrivalled connectivity in the region and with the world."
The announcement comes after a planned succession process that began in 2018.
"We are confident that with Roberto's leadership and extensive knowledge we will reach new heights, maintaining the preference of over 70 million passengers that fly with us each year and helping us to become one of the world's most admired airlines," added Cueto.
Qatar to add Angola service
Qatar Airways is launching a new service to Luanda in Angola, starting March 2020.
The service, which operates up to five-times weekly to the capital and largest city of Angola, will be on board Boeing 787 Dreamliner aircraft, featuring 22 seats in business and 232 seats in economy.
"The new route to the coastal city of Luanda not only further solidifies the links between the State of Qatar and Angola, but will enable us to provide a seamless journey to and from this fascinating country and one of the world's fastest growing economies," said Akbar Al Baker, the airline's chief executive.
"Qatar Airways is committed to growing our presence in Africa and adding to the 24 destinations in 17 countries we already offer."
easyJet readies for record day
easyJet, Europe's leading airline is set to welcome over 332,000 passengers on its flights on Friday (13 September 2019) - the busiest day in the airline's history, with more than 1,972 flights taking off across its network.
This compares to 2018's peak summer travel day on 14 September when 330,000 customers flew across the network.
In the UK alone, over 171,000 passengers will fly to or from easyJet's UK airports on over 1,038 flights. Alicante, Faro, Malaga, and Palma top the list of most popular holiday destinations.
Klebanov names S7 CEO
Russian carrier S7 Airlines has appointed Vadim Klebanov as chief executive to succeed Vladimir Obyedkov.
Klebanov, who has led S7 Group member Globus Airlines for the last five years, is being tasked with unite two S7 carriers, Globus and Sibir Airlines, into one company. The move is expected to be completed before the end of the year.
Obyedkov, who has ruled S7 Airlines since 2009, will head S7 Group general aviation project.
Finnair and LATAM agree codeshare
Finland flag carrier Finnair and LATAM Airlines Group have signed a codeshare agreement, which will become effective on 1 October 2019.
As part of the codeshare agreement, Finnair's AY code will be added to LATAM's transatlantic flights between Finnair's gateways in Europe and LATAM's hubs in São Paulo and in Santiago. The cooperation will offer new destinations for Finnair customers, as LATAM's flights will be the first ones flown to South America with a Finnair code.
Likewise, LATAM's LA code will be added to Finnair's flights between Helsinki and London, Paris, Madrid, Barcelona and Milan, providing LATAM passengers with access to Finland.
"As part of our commitment to connecting Latin America with the world, this new agreement will offer our passengers easier access to the exciting destinations," said Soledad Berrios, director of strategic alliances at LATAM Airlines Group.