Ukraine eyes further LCC growth
Ukraine's government has laid out an action plan to grow the share of low-cost routes in the country and create conditions for a 60 percent increase in total passenger traffic over the next five years.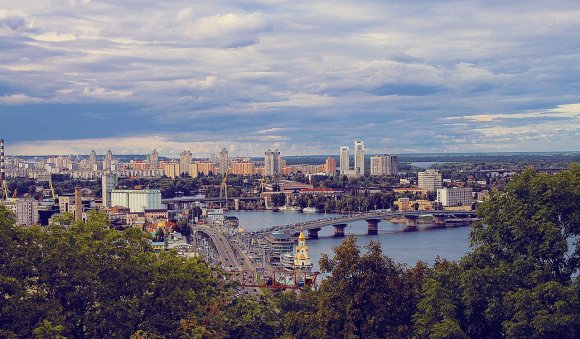 Ukrainian prime minister Oleksiy Honcharuk has announced a five-year action plan for the country, which includes forging new aviation links and growing air traffic.
The plan proposes that "much attention" will be paid to the development of low-cost routes between now and 2024. The government said it wants to increase the proportion of low-cost aviation routes from 38 percent to 63 percent.
"Market development should lead to new players, which will increase supply and reduce ticket prices," the action plan said. "This, in turn, will attract new customers to this mode of transport, which will further develop the market."
The government also hopes to boost passenger traffic from Ukrainian airports by 60 percent, from 20 million to 32 million passengers a year, as well as increasing freight traffic by 20 percent, from 94,000 tonnes to 112,000 tonnes per year.
It said that the development of passenger aviation in Ukraine would "increase the mobility of the population and have a positive impact on labour productivity".
In five years, the country's prime minister wants the economy to grow by 40 percent and create one million new jobs.
According to data from OAG Schedules Analyser, about 17.6 percent of all seats on offer in Ukraine are low-cost. However, the sector is growing rapidly, increasing from 11.5 percent in 2018, as foreign budget carriers pursue expansion.
Although there are no LCCs competing in Ukraine's domestic market, Ryanair and Wizz Air have been key drivers for the international low-cost growth.
Irish LCC Ryanair entered the market in September 2018, initially launching with flights between Kiev Borispol and Berlin Schoenefeld. This winter 2019/20 season it will operate 39 routes from Ukraine, with a total of 875,070 departure seats on offer.
Wizz, meanwhile, will operate 53 routes and have 1.16 million available seats. This compares with 41 routes and 858,784 seats in winter 2018/19.