Air Peace approval to boost South Africa - Nigeria traffic
After several years of capacity declines, air traffic between South Africa and Nigeria is set to be boosted following the approval of new daily non-stop flights.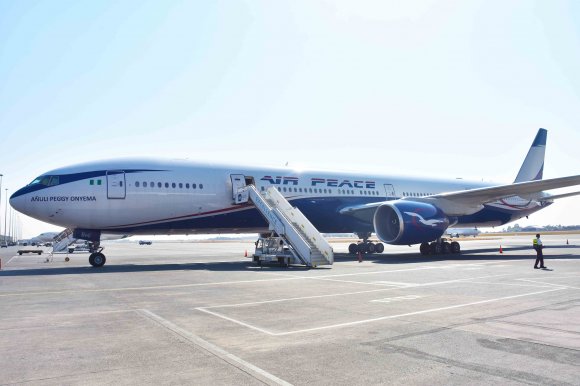 Nigerian carrier Air Peace has been given approval by the South African government to operate a daily service to Johannesburg.
The confirmation was granted as part of the implementation of a bilateral air service agreement between the two countries at the meeting of the ninth session of the Nigeria/South Africa Bi-National Commission Summit in Pretoria.
Ferdinard Nwonye, a spokesperson for South Africa's Ministry of Foreign Affairs said the proprietor of Air Peace, Chief Allen Onyema, has confirmed that the airline plans to begin operations "as soon as possible".
According to OAG Schedules Analyser, South African Airways is currently the sole provider of air services between South Africa and Nigeria. The Star Alliance member flies Johannesburg - Lagos seven-weekly on board Airbus A330 aircraft.
The airline has been the only operator between the countries since Arik Air ended its Johannesburg - Lagos service in February 2017.
The termination of that service, along with South African Airways' decision to end its Johannesburg - Abuja flights which operated between January 2016 and June 2017, resulted in a year-on-year 14 percent drop in capacity between South Africa and Nigeria to 178,558 available seats in 2018.
Despite the capacity decrease, O&D traffic between South Africa and Nigeria grew by 1.8 percent to 220,892 two-way passengers in 2018, Sabre Market Intelligence data shows. A total of 59 percent of passengers flew indirect.
Air Peace is a privately-owned full service carrier based at Lagos Murtala Mohammed Airport. The airline, which operates a fleet of 19 aircraft, primarily serves points in West Africa.
Two-way capacity between South Africa and Nigeria by month:
Image credit: Air Peace/Facebook