JetSMART to grow Argentina network with Norwegian subsidiary
Chilean ultra-low-cost carrier JetSMART is expanding its operations in Argentina with the purchase of Norwegian's subsidiary in the country.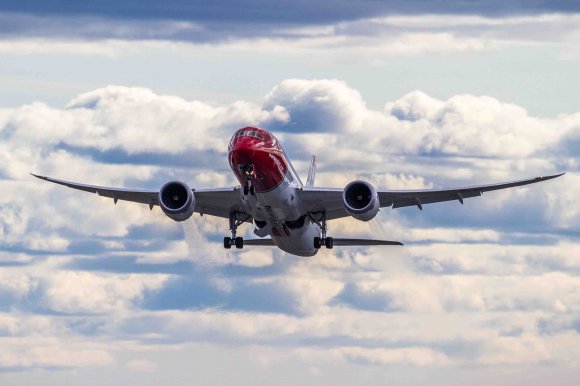 Norwegian has agreed to sell its Argentinian subsidiary to JetSMART, the ultra-low-cost carrier founded less than three years ago by private equity firm Indigo Partners.
JetSMART will assume all Norwegian Air Argentina's (NAA) operations with immediate effect, with a full integration process set to take several months.
Over the next six months, the three Boeing 737 currently operated by NAA will be replaced by JetSMART's Airbus A320 aircraft. The 737s will return to service for Norwegian in Europe.
Norwegian's acting chief executive and chief financial officer Geir Karlsen said the sale is a necessary step to help return the Scandinavian airline to profitability.
"Attaining satisfactory profitability for a relatively small domestic operation has proved difficult to achieve, given the overall situation in the country," he said.
"While most of NAA's costs are denominated in dollars, revenue is obtained in pesos only, and the sharp depreciation of the peso against the dollar has created a significant gap between costs and revenue."
NAA received its air operator's certificate in January 2018 and started operations in October that year. The company currently operates a fleet of three Boeing 737-800s, with 20 daily flights across eight routes between Buenos Aires' Aeroparque to Bariloche, Córdoba, Iguazú, Jujuy, Mendoza, Neuquén, Salta, and Ushuaia. So far, NAA has carried 982,000 passengers.
Norwegian said the sale would not affect its long-haul flights between London and Buenos Aires, which are operated by the British subsidiary Norwegian Air UK.
Karlsen said: "We believe that the agreement we have signed today with JetSMART secures a significant part of what we have built over these two years; continuity of the network and opportunities.
"It brings the two newest airlines in Argentina into a stronger combined entity that currently carries about 10 percent of the domestic market and will become the third-largest operator in the country."
JetSMART began operations in Chile in July 2017 and launched operations in Argentina in April 2019.