Norwegian ditches Oakland for SFO, citing business flyers
Scandinavian LCC switches its focus to San Francisco.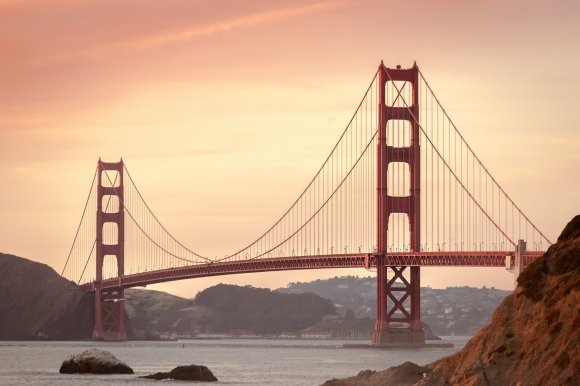 LCC Norwegian gained a foothold in the San Francisco Bay area by serving Oakland International Airport (OAK), but the need to attract international business passengers has led the carrier to move all services to the busier and more well-known San Francisco International Airport (SFO).
The carrier had already moved its flights from OAK to London Gatwick, Barcelona and Paris Charles de Gaulle to SFO in 2019. The airline's flights from OAK to Oslo and Rome Fiumicino will move from OAK to SFO on March 30 and April 1, 2020, respectively.
"While we have been very pleased with Oakland International Airport and their tremendous help to put Norwegian on the map in the Bay Area, we do see bigger returns operating out of San Francisco International Airport, especially on more business-driven routes like London, Paris and Barcelona," said Norwegian spokesperson Anders Lindström. "With SFO, our flights appear more visibly in search engines, and are more appealing to business travelers who enjoy our premium cabin. [SFO] also provides us with greater cargo opportunities."
He noted that the London Gatwick service, which switched from OAK to SFO in March 2019, has generated higher yields. The flights to Barcelona and Paris moved in October 2019, and Norwegian expects to see similar improvement in yields on those routes.
The SFO-Oslo service will be 2X-weekly, while SFO-Rome Fiumicino flights will operate 3X-weekly.
Port of Oakland director of aviation Bryant Francis said he is "incredibly disappointed" to lose Norwegian, noting the nonstop Boeing 787 flights from Europe "improved our visibility in the travel and aviation business worldwide."