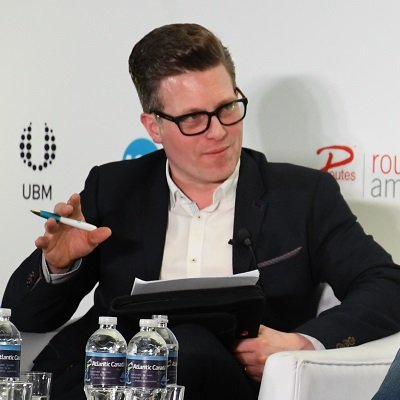 Nigel Mayes is the senior vice president, consulting and product development at ASM. Nigel has more than 15 years' experience in route development and is responsible for product development at ASM.
ASM is the world's leading route development consultancy and has supported the creation of new air services since 1993.
---
Cebu–Los Angeles
| | |
| --- | --- |
| Carrier | Philippine Airlines |
| Aircraft | Boeing 777-300ER |
| Frequency | Three-weekly |
| Start date | May 2020 |
| Distance | 11,805 km |
| O&D traffic demand (12 months to June 2019) | 48,944 |
| Growth % YOY | 8.1% |
| Average base fare $ (12 months to June 2019) | $372.70 |
Philippine Airlines (PAL) is adding two new routes between the Philippines and the US later this year, with plans to launch Cebu–Los Angeles and Manila–Seattle. The carrier already serves Los Angeles from Manila, with OAG Schedules Analyser data showing it operates 14 weekly flights on board Boeing 777-300 aircraft and three weekly using Airbus A350 equipment. In total, it offers 12,130 two-way seats and is the only airline operating the route.
The route between Cebu, the host of Routes Asia 2019, and Los Angeles marks a service resumption for PAL, which operated flights between the destinations from March 2016 to May 2017. It intends to restart service in May 2020 with three weekly flights using Boeing 777-300ER aircraft. It has likely chosen Cebu from which to add additional service to Los Angeles because of slot constraints in Manila.
According to figures from Sabre Market Intelligence, overall O&D traffic demand between Cebu and Los Angeles in the 12 months to June 2019 was 48,944 passengers, a year-on-year rise of 8.1%. Given the route is unserved, the top three one-stop connecting points were Shanghai, Manila and Hong Kong, accounting for 25.2%, 21.8% and 17.7% of traffic respectively.
Los Angeles is home to a large Filipino community, centred around the Historic Filipinotown district, providing strong VFR traffic flows for PAL. The 2010 United States Census reported that 3.3% of Los Angeles County's 9.8 million population were Filipino. Overall O&D traffic between Los Angeles and the Philippines has grown significantly in recent years, increasing from 392,765 two-way passengers in 2014 to 602,896 in 2018.
Taipei Taoyuan–Chiang Mai
| | |
| --- | --- |
| Carrier | China Airlines |
| Aircraft | Boeing 737-800 |
| Frequency | Four-weekly |
| Start date | 23 June 2020 |
| Distance | 2,396 km |
| O&D traffic demand (12 months to June 2019) | 120,367 |
| Growth % YOY | 218.8% |
| Average base fare $ (12 months to June 2019) | $121.14 |
Taiwan's China Airlines is re-entering the market between Taipei Taoyuan and Chiang Mai in Thailand, the host of Routes Asia 2021, more than six years after last serving the route. The airline will begin operations on 23 June 2020 with four weekly flights on board Boeing 737-800 aircraft.
The marketplace has changed markedly since the SkyTeam member last served the route in October 2013. The airline previously operated two weekly flights with competition from the now-defunct TransAsia Airways, which also flew between the destinations twice a week. Tigerair Taiwan and V Air Corporation then came and went on the sector, leaving Taipei Taoyuan–Chiang Mai unserved during the 2017 calendar year.
However, EVA Air began daily service in July 2018 using Airbus A321 aircraft and this winter ungauged to an A330-300. Thai AirAsia started the route in September 2018, flying four times per week with A320 aircraft before increasing to daily in May 2019. According to OAG Schedules Analyser, total non-stop scheduled capacity rose to 277,424 available seats in 2019, up from 86,792 in 2018.
Located 700km from Bangkok, Chiang Mai is the largest city in the north of Thailand in terms of economic scale and population. China Airlines said it has decided to launch the route "due to the strong outlook of the Southeast Asia travel market".
Glasgow–Palma Mallorca
| | |
| --- | --- |
| Carrier | BA CityFlyer |
| Aircraft | Embraer E190 |
| Frequency | One-weekly |
| Start date | 23 May 2020 |
| Distance | 1,889 km |
| O&D traffic demand (12 months to June 2019) | 159,343 |
| Growth % YOY | -29.2% |
| Average base fare $ (12 months to June 2019) | $116.01 |
BA CityFlyer is adding new Spanish service from Glasgow International to Palma Mallorca, with an Embraer E190 aircraft operating the leisure route once a week on Saturdays. The flights will fill a gap in the market left by the demise of Thomas Cook, which ceased operations in September 2019.
Four carriers served Glasgow–Palma Mallorca during the 2019 summer season: easyJet, Jet2.com, Thomas Cook and TUI Airways. Thomas Cook operated four weekly flights using Airbus A321 aircraft.
Thomas Cook had three aircraft based at Glasgow International and its failure contributed to an overall capacity drop in 2019. OAG figures show total capacity was 5.2 million in 2019, compared with 5.7 million in 2018.
Data source: Sabre Market Intelligence
---
Downloads
Aviation reports and resources to help you to understand your markets, engage with your key business partners and create new routes.
The Power of Route Forecasting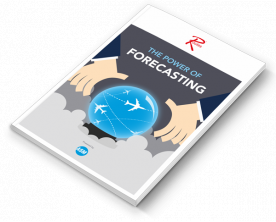 This new white paper examines how forecasting works and why it's important to both airports and airlines.
Indirect Traffic: The Key to New Routes?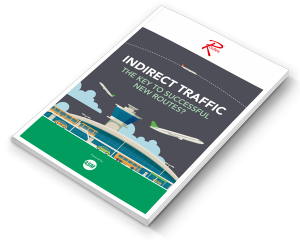 Indirect routes are often regarded as a pathway to successful new routes - but what are the facts behind the theory?
Fundamentals of Route Development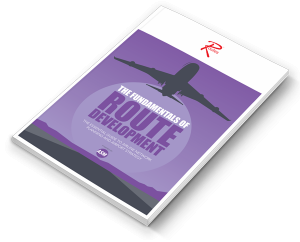 This guide explains the rules of route development and presentation advice when pitching to potential partners.