Wizz moves into Italy-Albania market following Ernest's suspension
Wizz Air has moved quickly to fill a gap in the market on routes between Italy and Albania following the suspension of Ernest Airlines.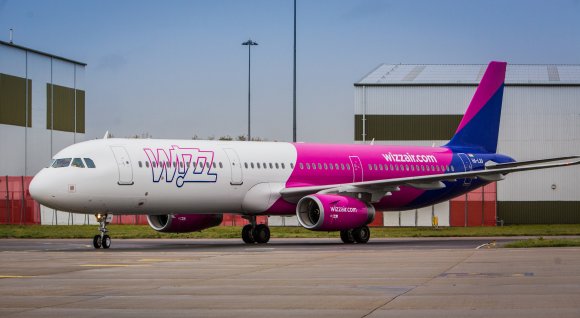 Low-cost carrier Wizz Air is opening five new routes between Italy and Albania, starting from the summer 2020 season.
Flights will connect the Albanian capital Tirana with Milan Bergamo, Bologna, Verona, Venice Treviso and Pisa. Details of the planned services come just days after the suspension of Ernest Airlines, which operated flights to Albania and Ukraine from points in Italy.
"Wizz Air is strongly committed to creating new opportunities for its Albanian passengers and today we are thrilled to double the number of routes we operate in Tirana and announce five new routes from the capital of Albania to Italy," Wizz chief commercial officer George Michalopoulos said.
"We believe that these routes represent another important step forward in the expansion of our network, while more travelers can enjoy Wizz Air's lowest fares paired with outstanding service on board."
Service to Milan Bergamo is daily starting Mar. 29 while Pisa is 3x-weekly from Mar. 31. The Bologna and Verona routes are both 4x-weekly from May 1, and Venice Treviso–Tirana is 3x-weekly from Aug. 1.
According to data from OAG Schedules Analyser, Ernest operated daily service from Tirana to Bologna, Milan Bergamo, Milan Malpensa and Pisa, as well as 4x-weekly to Verona, 3x-weekly to Rome Fiumicino and Venice Marco Polo, and 2x-weekly to Genoa.
Ernest grounded all flights on Jan. 11 after national aviation regulator ENAC suspended its air operator's certificate (AOC). ENAC warned on Dec. 29, 2019 that it would suspend the carrier's AOC under European Union regulations, although did not specify the reasons why.
Ernest took delivery of its maiden aircraft in March 2017 and grew to operate a fleet of three Airbus A319s. OAG figures show the carrier had a 32.8% capacity share of all seats between Italy and Albania in 2019, the second largest behind Blue Panorama with 35.2%.