South Korean low-cost startups plan 2020 launches
South Korean LCC startups Aero K and Air Premia are both on track to receive their first aircraft and begin operations this year.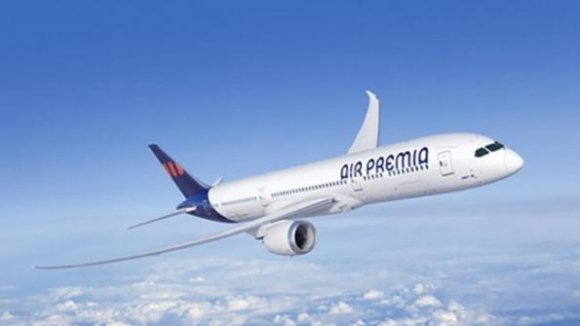 South Korean LCC startups Aero K and Air Premia are among the three LCCs granted operating licenses in 2019 by South Korean authorities. The third, Fly Gangwon, began operations last November, and is now offering flights on one domestic and one international route from its base in Yangyang, South Korea.
Aero K plans to launch its first flights by the end of March. It will start with one aircraft and expects to have a second delivered in July and a third in August. Aero K will be based in Cheongju, South Korea, and is expected to use Airbus A320s.
Air Premia intends to begin commercial flights in September. Although it has its operating license, the carrier must still obtain its air operators certificate (AOC). It plans to apply for the AOC in February and hopes to have it approved by August, a spokesperson said.
Air Premia will be based at Seoul Incheon International Airport, and will offer international flights using Boeing 787s. The carrier expects to receive three leased 787-9s this year, and has also ordered five 787s from Boeing.
There are already six LCCs based in South Korea, excluding the three startups. The existing carriers are Jin Air, Jeju Air, T'Way, Eastar Jet, Air Busan and Air Seoul. Jeju Air intends to buy a controlling stake in Eastar Jet, after a memorandum of understanding was signed by the two carriers in December.
In addition to the new jet operators, a regional turboprop carrier plans to launch in South Korea this year. The airline, HiAir, intends to use two ATR 72-500s from its base in Ulsan, South Korea.