JetBlue reduces service to Cuba
JetBlue will be returning a total of 14 weekly frequencies to Havana's José Martí International Airport.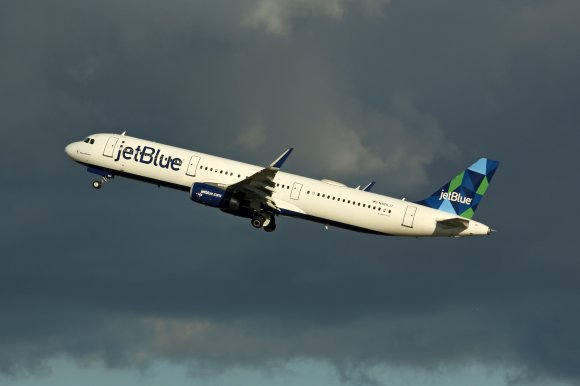 Air travel restrictions to Cuba being imposed by the Trump administration continue to push US airlines to lower their commitment to the island nation.
JetBlue Airways has notified the US Department of Transportation (DOT) it will return over a dozen frequencies to Havana that it received in 2016, following moves by the US government that further restricted air travel to Cuba.
New York-based JetBlue said in a regulatory filing that it would be returning a total of 14 weekly frequencies to Havana's José Martí International Airport (HAV), including seven from Orlando; six from New York JFK; and the carrier's once weekly frequency to the Cuban capital from Boston.
The reductions will leave JetBlue with three daily flights to Havana from Fort Lauderdale, and just once-weekly service on Saturdays from JFK.
"Nearly three and a half years after becoming the first airline to operate commercial service between the US and Cuba in more than 50 years, JetBlue remains committed to serving Cuba via Havana's José Martí International Airport. At the same time, changes to the regulatory landscape have affected travel trends to the island," a JetBlue spokesperson said.
The DOT on Oct. 25 issued a notice suspending the authority granted to US airlines to fly between the US and any point in Cuba except for HAV. The suspension went into effect Dec. 9, forcing JetBlue and American Airlines to curtail flying to a host of destinations on the island nation. In addition to Havana, American had operated to Camagüey, Holguín, Santa Clara, Santiago de Cuba and Varadero prior to the rule change, while JetBlue operated routes to Camagüey, Holguín and Santa Clara.
The most recent restrictions on travel to Cuba went into effect Jan. 10, when the State Department declared that public charter flights between the US and most non-Havana Cuban destinations would be suspended. US citizens can only visit Cuba under certain approved categories, including family visits, athletic competitions and educational trips. In June, the administration terminated the 'group people-to-people' category, which had been one of the most popular ways for Americans to visit the country.
Eight US airlines launched flights to Cuba in the second half of 2016 and early 2017 after former President Barack Obama eased longstanding tensions with the country and agreed to a new air services accord, restarting scheduled commercial flights between the US and Cuba for the first time in over 50 years.
Since 2016, three of those carriers—Alaska Airlines, Frontier Airlines and Spirit Airlines—have terminated Cuba operations, citing challenging market conditions and deteriorating US-Cuba relations. The four other US carriers still serving Havana in addition to JetBlue are American Airlines, Delta Air Lines, Southwest Airlines and United Airlines.